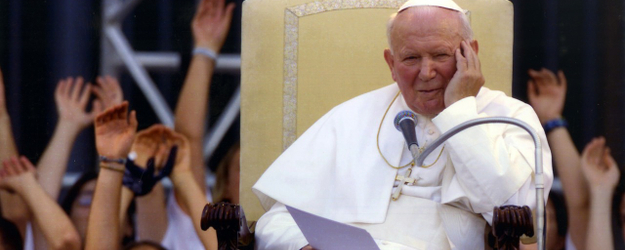 Lately there has been much public criticism of our Holy Father the Pope even amongst faithful Catholics. Some have been dismayed by this criticism, considering it irreverent and judgmental. Yet others justify criticism of the Pope, saying it falls into the category of the virtuous act called fraternal correction. When is it virtuous to criticize another person, especially someone to whom we owe reverence? We look at the moral principles laid out by St. Thomas Aquinas in order to answer this question. In part one we will distinguish the private act of fraternal correction from the public act of just correction, and explain how both acts require a prudent and just judgment. Then in part two we will discuss how this judgment is modified regarding the evil of scandal as well as the virtue of piety.
Part I
Fraternal Correction
Fraternal correction, whereby we try to help someone who is acting wrongly, is an act of the virtue of charity, supernatural love. St. Thomas says charity is not merely good will, since good will proceeds solely from reason, but is a kind of friendship. Friendship includes good will, but also involves a union of affections, wherein the lover is drawn to the one loved on account of a likeness to him.1 Thus real Charity differs from our common notion of a guilt-induced decision to give out of our excess to the needy. Instead, charity is a love that is heartfelt and "wounds" us the same as passionate love does. Fraternal correction, as an act of charity, looks at oneself as united to the other, both sinners in a journey toward God. Hence, "We must not rebuke him, but groan with him and invite him to repent with us,"2 as St. Augustine says.
Fraternal correction is classified as one of the external acts of charity called works of mercy. Mercy is a kind of pity by which we unite ourselves to someone in their misery and wish to help them. Fraternal correction arises from pity for someone on account of their moral defect, and out of loving pity we wish to remove that evil from him.3 Thus we correct someone out of a true concern for his spiritual welfare. St. Thomas says that fraternal correction is preceded by another spiritual work of mercy by which we bear wrongs patiently. This patience prevents us from becoming disturbed and losing good will toward the person, and then this good will makes us strive to help him.4
Since the end or purpose of fraternal correction is to help someone, it clearly does not require correcting other people all the time and in every circumstance in which they fail. We would not wish to thwart the end by correcting someone when it is likely to make them worse off or to be a hindrance to his betterment. The end of fraternal correction is best served by someone who has already earned the offender's trust, or who is held by that person in high esteem. Again, while our charity demands that we correct what we see if and when the right opportunity arises, we should not be on the lookout for defects to correct. St. Thomas quotes Proverbs 24:19: "Lie not in wait, nor seek after wickedness in the house of the just, nor spoil his rest."
Fraternal versus Just Correction
Fraternal correction differs from the correction which is an act of justice because it has a different end or purpose. Whereas the end of fraternal correction as a work of mercy is a remedy for the offender, the end of just correction is a remedy for the act itself as hurtful to others. We may not be doing a stranger any favors if we tell her she is dressed immodestly. However, when a restaurant maître d' turns away a customer lacking shoes and a shirt, he does a favor to his patrons regardless of whether the customer himself appreciates it. Because of this difference in ends, anyone may be competent to correct another fraternally through charity and prudence, while just correction rightly belongs to the superior or to an equal who can stand between the two parties.5
Just correction may be public when this is the surest way to protect the common good, whereas fraternal correction is private, at least initially so, because going public would damage the person's good name, which may not be in the offender's best interest. A good name should not lightly be destroyed because the fear of losing one's good name restrains many from sinning. St. Thomas says the order of fraternal correction is first one-on-one, then privately amongst a few "witnesses" who are trusted or esteemed by the offender. The Alcoholics Anonymous practice of an "intervention" comes to mind as an example of the latter.
Going beyond the few to the community or to the general public would only be an act of fraternal correction if there is good reason to believe this is necessary to persuade the offender, and if it is indeed likely to succeed in persuading him. Since going public damages his good name, his amendment must be likely in order to outweigh that loss. If, however, one goes public out of concern not for the offender but for the good of others, then the end has changed, and so this act is no longer considered fraternal correction, but just correction.
To address the question at hand, then, one must ask what the end of a criticism of the Holy Father is in a particular instance. If it is directed toward the amendment of the Holy Father, and thus done in the way most likely to change his heart for the better, then it is fraternal correction. Certainly those closest to His Holiness are best suited to correct him privately out of their love for him. Further it is most incumbent on them to do so, precisely because of his exalted office.
When a man reproves his prelate charitably . . . he offers his help to one who, "being in the higher position among you, is therefore in greater danger," as Augustine observes in his Rule.6
It is thus that we must look at the correction of the Pope by his fellow cardinals and bishops. However, judging by the fact that His Holiness has chosen not to pay heed to criticism that is public, it seems that publicly may not be the most effective procedure for correcting the Pope fraternally.
If, on the other hand, the criticism of the Pope is public because it is directed not primarily to his own amendment but to the good of the faithful, to prevent scandal, the act cannot be considered fraternal correction but is subject to the criteria of just correction. The next question, then, is: when would public criticism of His Holiness be just and when unjust? This depends on the judgment which motivates the criticism.
Just Judgment
In order to be just, correction must be preceded by another act of justice called judgment, same as the exterior act of fraternal correction or any other virtuous act follows the interior act of prudence, which is a private judgment. Judgment is the determination whether any act should be done; in this case, whether another person's act is deserving of correction. Since anyone who is guilty of the same sin he judges condemns himself along with the other, we must judge justly with deep humility. Judgment is virtuous when its end is justice, and when it is delivered by one with the authority to judge, and when it follows the rule of prudence regarding the right circumstances. A parent executes just judgment when he metes out consequences to a child who has broken a family rule; if, for example, the parent has ascertained with certainty that it was done out of malice.
On the contrary, there are three ways in which one's judgment may be a sin. First, judgment is contrary to justice when it comes from an evil heart which judges others like itself, or from the desire to judge ill of another on account of already being ill-disposed toward him. A parent who is himself prone to exaggeration may unjustly judge that his child is only pretending to be sick. A devout Catholic may unjustly judge a person's action to be wrong, even when it is not, simply because that person is a liberal modernist.
Second, the judgment is rash and against the rule of prudence when it is formed on suspicion without sufficient certitude. A woman may rashly jump to the conclusion that her spouse is cheating on her because he comes home late several nights a week, and then ignores her. The third sin is usurped judgment, wherein one does not have the authority to judge. A person not knowing the Church's teachings lacks the authority to judge whether anyone holding evolutionary theory is in material heresy.
Rash judgment is a venial sin when from slight indications one simply doubts another's goodness, but it is a mortal sin if one forms a fixed opinion of someone concerning a grave matter, or goes even further so as to openly condemn the other. It may be difficult to refrain from interiorly forming a rash judgment about another's goodness, but we must consciously fight that tendency, starting with how we treat him based on that judgment, and what we say about him. Rash judgment is evil because to despise another unduly does him injury, and no one should injure another without urgent cause. Further, interior rash judgment leads to external acts of injustice, just as excessive anger leads to striking another.
On the other hand, since private judgment is necessary in order to act prudently, it is not possible to forgo judgment altogether when in doubt. So how should one judge a man when in doubt? "We ought to deem him good, by interpreting for the best whatever is doubtful about him" (60, 4). While this may initially seem naïve and imprudent, St. Thomas argues that it is the only virtuous course.
He who interprets doubtful matters for the best, may happen to be deceived more often than not; yet it is better to err frequently through thinking well of a wicked man, than to err less frequently through having an evil opinion of a good man, because in the latter case an injury is inflicted, but not in the former.7
The possibility of being deceived, however probable, does not justify rash judgment.
Judgment of persons differs from judgment of things, insofar as things cannot be harmed by an erring opinion, while persons can. St. Thomas says that in judging things, the good of the intellect is conformity to reality, so holding a false opinion through rash judgment of things is an evil to the intellect. However, with persons the goodness of the judgment is in one's feeling toward the other, even if that judgment be false, and so it is more important to judge persons kindly than to judge them truly. An old Russian proverb quoted by Ronald Reagan says, "Trust but verify."8 The prudent man verifies because he knows men are imperfect and subject to error, while the just man trusts others to behave morally.
Nor is the adage "judge the sin, not the sinner" particularly helpful here. St. Thomas interprets our Lord's words "judge not and you shall not be judged" (Mt 7:1) as forbidding not only judgment concerning another's inward intention but also judgment about uncertain actions on mere suspicion. Our Lord also forbids any judgment which does not proceed from good will. Thus both to "judge the sin" and to "judge the sinner" may qualify as a rash or unjust judgment. Judgment can only be certain about external actions that are objectively evil in themselves. Thus judging another's actions in prudential matters without knowing all the circumstances would seem rash. When a man brags about an adulterous relationship, we are right to judge that action wrong, but when he chooses to space his children by practicing fertility methods, it may be rash for us to judge that act.
We must not be quick to judge the Holy Father's words and actions, then, when we do not know all that motivates them, and when so many arguments can be made in their defense by one who tries to understand his perspective. We will come back to the Holy Father's perspective further on.
Usurped Judgment
Usurped judgment is indicative of one's inferiority in the matter. It is worth noting that when St. Thomas talks about superiors and inferiors throughout the Summa, he does not ever consider anyone to be an absolute superior of another (other than Christ). No one, he says, is superior to another in every respect, as there is always some quality by which that other may be equal or superior.9 Nor is any human's sphere of judgment universal, but each matter falls within a limited sphere of authority.10 The husband, for example, may be the head of the family in general household matters, while he looks to his wife as the authority on the particular needs of each individual child. Yet, in the matter of the marriage act, St. Thomas says both spouses are equal.11
Regarding punishment, St. Thomas says the judge must be invested with authority over the common good. No one but the Holy Father, the Supreme Pontiff, for instance, has the authority to excommunicate. The Supreme Pontiff in turn is above the judgment of anyone but Christ Himself, as the First Vatican Council proclaimed.12 For this reason Christ alone has the authority to punish the Pope.
When, however, just correction is merely an admonishment done publicly by a private individual to prevent scandal or some other harm, a different sort of "authority" is required. One pertinent example in Scripture is when St. Paul corrects St. Peter because of the danger of scandal to the Faith (Gal 2:11–14). This incident is informative because St. Paul corrects the Pope publicly, which St. Thomas says "exceeds the mode of fraternal correction,"13 since the inferior must correct his superior privately. Yet if St. Paul were, as an inferior, to correct St. Peter, the reigning Pope, it could not be an act of justice. St. Thomas solves this difficulty while justifying St. Paul's action by saying that with St. Peter he is "as an equal as regards the defense of the Faith." This example clearly shows the importance of making fraternal correction a private admonishment. It also illustrates that only one who is an "authority," by virtue of a certain equality in the matter at hand, can publicly correct another as an act of justice.
Since being equal to another in a particular matter may be something hidden, how does one know if he may consider himself an authority competent to publicly correct another? St. Thomas would consider this judgment as being moderated by magnanimity, the virtue that complements humility, whereby one strives for great things according to one's gifts. He says that one knows what gifts one has. "Wherefore without prejudice to humility they may set the gifts they have received from God above those that others appear to have received from Him."14
To consider oneself equal to one's superior in some way is not necessarily wrong. To presume oneself to be simply better than one's prelate, would seem to savor of presumptuous pride; but there is no presumption in thinking oneself better in some respect, because, in this life, no man is without some fault.15
It seems, then, that while anyone can give a friend fraternal correction out of love, only a certain few are qualified to publicly correct another out of justice in any particular matter.
To judge the Holy Father deserving of public correction, we would need to be in a position of equality as a bishop, or else have been given the gift of particularly good judgment about the prudential matters in which we correct him. Yet good judgment comes from long experience and one wonders how many of us have the experience needed to be a good pope.
Part II
Scandal
Are there times when one must justly judge another, even the Pope, and correct him publicly in order to protect others from harm? This is treated by St. Thomas regarding the worst kind of harm: the spiritual evil of scandal. A person is said to take scandal when they are led to sin on account of another person's act that is not quite right. An act may be such as to cause scandal either in itself because it is sinful, or by the intention of the agent who wishes to corrupt another.16 The president causes scandal when he boldly lies, and the drug dealer when he introduces a teen to meth.
An action may also cause scandal when it only has the appearance of evil. There are two reasons a person may have for taking scandal from such an action. One reason is from malice, insofar as a person is looking to take scandal even from virtuous acts, and this is how the Pharisees took scandal from Christ. The Christian must not worry about giving the scandal of malice. The other is what the Scripture calls the scandal of "the little ones" (Mt 18:6), when someone is scandalized because of their own weakness. It was the scandal of the little ones that St. Paul counseled the Corinthians to avoid when he told them not to eat food sacrificed to idols (1 Cor 8:9–13).
A virtuous act never causes scandal, because it is not virtuous to carelessly give the appearance of evil. An unmarried man and woman driving across country together without a chaperone may give the appearance of evil, even though perfectly innocent. But the virtuous person is careful not to put himself in such situations. However, a virtuous person may commit a venial sin or a fault which approaches giving scandal, while insufficient in itself to cause scandal. Regarding the example already mentioned, St. Thomas says that St. Peter scandalized the converted gentiles by acting imprudently.
Both the appearance of evil and the fault which approaches causing scandal to the little ones should be avoided. Avoidance of scandal may require either deferring or concealing spiritual or temporal goods. St. Thomas says that, while no one should ever teach error in order to avoid scandal, nor should one fail in executing one's duties, it may be appropriate to defer one's teaching of the truth, or to defer fraternal correction and other works of mercy, and even to defer just correction. To teach error or fail in a grave duty is a sin. But it is not sinful to defer a good act to avoid scandal. The reason is that the virtuous act is directed to a particular end, and so must be proportioned to the circumstances. Causing scandal would thwart that end, and destroy the proportion to the circumstances. A good example is abstaining from meat on Friday. We may decide not to abstain from meat on Friday when we are served it by our host, because the virtuous end of abstaining may be thwarted if against charity and because it may cause scandal.
Returning to the case in point, even if the Holy Father's actions justified a public correction, one wonders if the scandal caused by public correction would destroy the good end of that act. How many people's faith would suffer, and how many Catholics would themselves descend into rash judgment, so that through lack of loyalty to the Holy Father they no longer hold dearly all the truths and practices of the Faith? Perhaps, instead, we should remedy any perceived scandal by defending the Faith while interpreting the Holy Father's words for the best and ascribing to him the best motives. In this way we would perform our duty while avoiding the risk of causing additional scandal by a public correction. Certainly this is something to consider in good conscience before God.
From another angle, perhaps we ourselves are guilty of the scandal of malice, whereby we interpret in a scandalous way the Pope's words, not of themselves sufficient to cause scandal, since they are at worst partial truths or ambiguous expressions. It is a case of looking at the glass half-empty when we could look at it as half-full. Keep in mind that each virtue and each doctrine is a mean between two extremes, so that, to someone on one extreme, the mean appears as the opposite extreme. When we find ourselves offended, it may be helpful to ask ourselves if in fact we ourselves are failing to hit the mean, and need to broaden our perspective.
For example, could not one conjecture that the Holy Father is himself acting in such a way as to prevent scandal of the little ones? Perhaps he only defers or hides the precise teaching of certain doctrines so as not to weaken the Faith of the majority of Catholics who are not ready to hear the truth in its fullness. After all, one should not throw pearls before swine (Mt 7:6). The pearls suffer insult, and the swine learn only to value the pearls less. St. Thomas says that truths may need to remain hidden from those who are not ready to appreciate them, in order to avoid scandal. Yet, I will add, since the truths are still available for anyone who seeks to find them, their being hidden may only make them more valued and sought after by those who have first experienced the message of unconditional love of the Gospel.
Admittedly, only God and the Pope himself, and possibly those close to him, know for certain if the Pope is acting thus in order to avoid scandal. But does not the very fact that such an argument can be made in defense of the Pope's actions show that the rest of us are judging for the worst on mere suspicion, and are thus taking scandal on account of our own malice?
Piety
Our final consideration about criticizing the Pope concerns the virtue of piety, whereby the Pope is paid reverence and service. Reverence is the recognition of the Holy Father's excellence as the vicar of Christ.17 Interior reverence results in exterior honor, which is attesting to a person's excellence. This is opposed to reproach, which is attesting to someone's defect.18 Criticizing the Pope publicly or even to our friends is a kind of reproach opposed to honor and reverence. Since we owe the Pope honor, to pay him reproach instead is against piety.
Service regards our subjection to the Pope on account of reverence. God made each thing to be perfected by its superior, and that perfecting requires being subject to that superior. Thus piety is not for the sake of the superior — the Pope profits nothing by our submission. But Piety is for our own sake as inferiors, who are much in need of perfecting.
When we criticize the Holy Father, we show a lack of reverence and submission which harms us and those who hear us. How are we to be perfected by the Holy Father if we are bent on taking scandal from his words? So many took scandal from Christ, because He taught things that were disturbing to their ears, but the disciples, on the contrary, even though shaken, remained faithful as a result of their piety. Doesn't piety require us to assume the error is in our own interpretation, rather than in the Pope's manner of expression? If we do not use piety as our filter, we may completely miss what God is saying to us through the Holy Father, and then we are no better off than those shepherdless souls outside of the true Church. In practice, this means putting aside what we are conditioned to find offensive in order to focus on the truth that God is conveying to us through the Pope.
The most important thing about piety, like with the virtue of faith, is its formal object. St. Thomas says that one cannot have faith if one rejects even one article of faith, because that destroys the formal aspect of the object of our faith.19 The formal aspect is that whereby we believe, namely because God has revealed it through His Church. The material aspect, on the other hand, is each particular article we believe. To fail to hold any one doctrine that the Church teaches is to reject this formal cause of faith and means that we do not have faith at all, even though we may still hold some things that are materially of faith.
Similarly, we can say about piety that we have reverence for the Holy Father because he represents Christ on earth. To pick and choose the degree and manner of our reverence and submission destroys the formal object of our piety altogether. We no longer have the virtue of piety if it varies with the particular pope in office or with his particular actions. If we honor a pope who is doctrinally clear and orthodox, while criticizing another pope who is not as clear as we would like, nor as exacting in the traditional practices as we deem appropriate, what has become of the formal cause of our piety, namely reverence for Christ Himself, whom the pope represents?
Some would put their own judgment over the Pope's, saying that their piety extends to him only in regard to the formal aspect of the object, so that they only criticize what they deem contrary to that. But this objection fails. The formal object of piety is not related to the person of the Holy Father or to his choices, but to the office given him by God. Materially, our reverence manifests in the particular — how we think about him and speak about him to others. This duty of material piety is so serious that when rash or unjust judgment is of the pope, that essential circumstance puts that sin into the more grievous species of sacrilege.20
Several lessons can be taken away from this discussion. First, fraternal correction is done out of friendship in private. Secondly, the public correction necessary to maintain justice must be made by one who has a claim to equality in the particular matter of that correction. Third, we must avoid judging another's actions rashly, without clear and sufficient evidence for that judgment, and instead give the benefit of the doubt in such cases. Fourth, we must not cause scandal to the little ones, even at the price of deferring or hiding the truth, though not at the expense of fulfilling our duties. Finally, we must with piety reverently submit ourselves to Christ Himself in the person of the Holy Father.
Unlike universal truths, which are about unchanging and certain things, moral judgments only admit of a limited amount of certitude when they are about contingent singular actions. Thus we can only put forth persuasive arguments, leaving the particular to be determined according to the reader's virtue of prudence. Perhaps most helpful in this discussion is to see the principles of virtue being put into action by another. Charles Dickens has a wonderful example of piety in the manner in which Little Dorrit treats her foolish, worldly father and speaks of him to others. Her loving devotion is unquestionable, while she always interprets his actions for the best and is quick to make amends for his shortcomings. She begs others to excuse him when his actions are such as may cause scandal.
"Don't judge him, sir, as you would judge others outside the gates. He has been there so long! I never saw him outside, but I can understand that he must have grown different in some things since. . . Not," she said, with a prouder air, as the misgiving evidently crept upon her that she might seem to be abandoning him, "not that he has anything to be ashamed of for himself, or that I have anything to be ashamed of for him. He only requires to be understood."21
We Catholics are the Church in the workplace, in our social circles, and in every place we are observed. Thoughtful persons do not look to the media for a picture of Christ's Church but to their Catholic associates, and our virtues ultimately have the final say. Let us unite ourselves in the bond of charity which gives a higher purpose to the virtuous acts of fraternal correction, of just judgment, and of piety, and together give witness to the world.