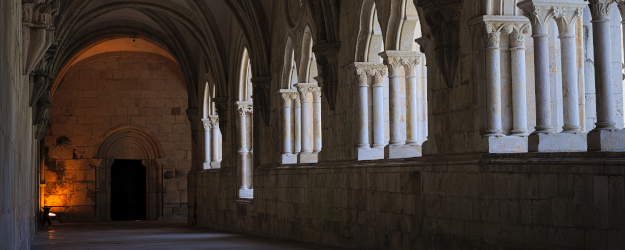 One of the great omissions in contemporary psychology is its failure to account for suffering. Yet people ask why, and continue to ask why they suffer, and will do so till the end of time. Yes, of course, psychologists try to alleviate evident anguish, using cognitive behavioral, narrative, or dialectic psychology among various counseling approaches. But when it comes to suffering that cannot be relieved — undeserved suffering, and the kind described by the expression "bad things can happen to good people" — there is little by way of giving some meaning to tragedy. Psychologists cannot find such answers within the otherwise more efficacious counseling approaches — for there has been little or no mention of the soul, of spiritual searching in the midst of anguish in its texts.
One person perturbed at the lack of understanding of suffering in our times, and who has done something about it, is a Frenchman, Martial Coudou. Coudou is married with grown children, lives in Frejus-Toulon in France, and is a deacon who visits those who are sick and in prison. When St. John Paul II died in 2005, Coudou experienced a strong sense of being called to a very specific mission — that of offering not only his own sufferings in union with Christ, but also asking all, far and wide, to do so. His experience of this "call" was so intense that he says he had a vision of the church being sustained throughout the centuries by the various kinds of sufferings, the martyrdoms, physical disabilities, psychological illnesses, the constant offering of chronic pain by unknown people, the aged, the lonely, the abandoned. He saw the church in his vision as a physical edifice, held up by the arms of "ordinary" people offering their sufferings. While not all may understand this, he came to see that these sufferers belong to a "hidden cloister of suffering," words that came to him, when he had his intense calling. He wrote a book entitled The Hidden Cloister of John Paul II (2010), a book given a nihil obstat and imprimatur by Bishop Marek Jedraszewsk, the Vicar of Poznan. Coudou was also supported by Bishop Dominic Rey of the Diocese of Frejus-Toulon, where he lives, as well as many spiritual advisors along the way.1
Coudou has understood that in our era of spiritual amnesia, there is a need to revisit this understanding of the offering of our sufferings ever more intensely. If ever there was an era for it, this is it. Coudou wanted to highlight what John Paul II stresses in Salvifici Doloris (SD) in saying that "Christ opened his own redemptive suffering to all humanity" and that anyone can be a sharer in Christ's sufferings "in any part of the world and at any time" (SD 24).
In each person's suffering, before "incomprehensible cruelties," there is an invitation to a dialogue with God — in the form of questioning, weeping, arguing, reflecting. This is spiritual dialogue at the deepest level of the soul, as earthly answers will always fall short. It is a daring to hope in the midst of ashes, that there is some word to say, something to see, something beyond the ashes. It is perhaps to venture the words, "I no longer understand you but I trust in you."
In Salvifici Doloris, John Paul II encapsulates this hope in "something beyond the ashes" and in face synthesizes the teachings of the Church on suffering. This work is well worth reading for those who have not yet done so.2 John Paul II points to this human-divine engagement in the very first witnesses of the Cross, the Virgin Mary, and St. John, who in their silent suffering reflect the Christian response to Christ's offering of His life:
The witnesses of the Cross and Resurrection of Christ have handed on to the Church and to mankind a specific Gospel of suffering. . . . As a witness to her Son's Passion by her presence and as a sharer in it by her compassion, Mary offered a unique contribution to the Gospel of Suffering by embodying in anticipation the expressions of Saint Paul . . . she "completes in her flesh" — as already in her heart — "what is lacking in Christ's afflictions." (SD 25)
John Paul II elaborates on the "sharers" in the cosmic redemptive mission outlined in the Gospel of suffering:
While the first great chapter of the Gospel of suffering is written down, as the generations pass, by those who suffer persecutions for Christ's sake, simultaneously, another great chapter of this Gospel unfolds through the course of history. This chapter is written by all those "who suffer together with Christ," uniting their human sufferings to His salvific suffering. In these people there is fulfilled what the first witnesses of the Passion and Resurrection said and wrote about sharing in the sufferings of Christ. (SD 26)
And this is where Coudou comes in — he has seized the moment and invited all to membership of the hidden cloister of suffering. He is calling us all to a hidden spiritual army, as it were, with a poster pointing a finger at you, saying "we all need you." He has written a short prayer offering consecration to this hidden cloister — but anyone can offer such a prayer in his or her own simple words. Coudou actually invited children with disabilities, wherever he went, one by one, to offer their sufferings with Christ, inasmuch as they understood it. In fact all were willing to do so and prayed with him. Similarly he explained this hidden cloister to those with chronic physical and mental illnesses and enlisted them to join him. It became his mission to seek members of the "hidden cloister." Those who were depressed and sensed no meaning in their suffering, were able to see purpose in life again. Coudou received a letter from a prisoner named Draguignan, saying that he was spreading the word about the hidden cloister in prison — Catholics, Protestants, and prison guards asked to join it.3 Tomasz, an eleven-year-old boy, was very moved to hear of the hidden cloister and offered his sufferings continually throughout each day.4
Coudou lost no time in spreading the word. I had the privilege of meeting this quietly spoken man a few years go in Czestochowa, Poland, where he came on a missionary journey to explain it all, with a French-Polish speaking Carmelite monk as translator. His message of the hidden cloister of suffering took off like wildfire among the listeners (if this is the term to use) who queued to buy his book, recently translated to Polish. They evidently "got it" about the power of continually offered suffering — and its reverberation in time and eternity.
Theologian Richard Bulzacchelli reflects on what the Cross "communicates" to us of the consequent suffering of sin in our fallen world, and Christian solidarity in suffering:
The Cross is thus to be understood as a revelation of what sin is to God. And thus, by ourselves bearing the offenses of others without demanding retribution, we again relieve Christ's burden. We show solidarity with Christ upon the Cross so that, if nothing else he does not have to suffer the effects of sin alone. This, John Paul II suggests, is the meaning of the fifth beatitude "blessed are the merciful for they will be shown mercy."5
Bulzacchelli is pointing to a human-divine dialogue which suffering invites us to, observing that we are led to see that "Divine Mercy is the very substance of the Gospel."6 When Jesus is on the Cross we are drawn upwards to look at the Cross, to see, and increasingly understand that we are inevitably involved in this suffering beyond measure, at first as merciful observers, and then drawn closer as involved companions. We go beyond ourselves, for as John Paul II notes:
Suffering seems to belong to man's transcendence: it is one of those points in which man is in a certain sense "destined" to go beyond himself and he is called to this in a mysterious way. (SD 25)
There is a mysterious "higher calling" implicit in human suffering on earth — and it invites an answer from each of us. Whether faced with physical, psychological, or spiritual burdens, all have been called to this transcendent mission, and in our times of persecution, it is apt to remind ourselves of this.
St John of the Cross said that "the soul cannot reach the thicket and wisdom of the riches of God . . . without entering the thicket of many kinds of suffering. . . . The gate entering into these riches of his wisdom is the Cross."7 It is not a morbid focus, but one open to a new, living, unexpected hope in unseen spiritual wisdom promised by God, beyond all earthly consolation.
Uniting all human sufferings with the Cross, unleashing this spiritual power in the universe, reflecting on its meaning and the enduring hope it arouses — these are thoughts not found in any psychology text but could well be remembered by priests in their sermons, seeking to assuage the suffering of those who seek deeper spiritual empathy, who seek meaning and a higher wisdom.