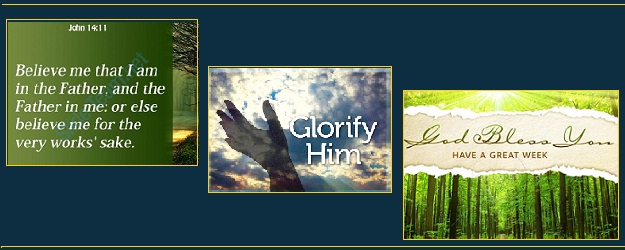 Preachers in various Christian denominations use audio-visual technology in their sermons and homilies. PowerPoint, video clips, and even hologram imagery have found their way into the pulpit. To accommodate preachers who have chosen to use media, websites, like Sermon Spice, provides slides, video, interviews, film clips, and other tools like countdowns, backgrounds, and preaching illustrations. All preachers have to do is select from a vast menu of choices, download, and incorporate them into their preaching. But the perennial question applies: just because we can do something, should we do it? In particular, should Catholic preachers use digital technology as part of their preaching of the Sunday homily?
The Church is no stranger to incorporating developments in media. It has a long list of media pioneers in modern times, including Fr. Leslie Rumble and Fr. Charles Mortimer, who used radio; Bishop Fulton Sheen and Mother Angelica who used television; and currently Bishop Robert Barron who uses digital recordings and the Internet. Pope after pope, speaking on World Communications Day, have encouraged this kind of innovation. Pope Benedict, for example, stated in 2010:
Priests stand at the threshold of a new era; as the new technologies create deeper forms of relationships across greater distances, they are called to respond pastorally by putting the media ever more effectively at the service of the Word.
But does that mean preaching the homily? Many preachers have responded by preaching the Word in podcasts, on YouTube, and Facebook. These are all examples of preaching in media. Media in preaching, however, is a very different thing. Is it permissible to use audio-visual technology during the Mass as part of the preaching? Is it desirable? It is possible to get some clarity on this by putting the case for using media in homilies, and the case against using media side by side.
The Case For
Wayne McDill, senior professor of preaching at Southeastern Baptist Theological Seminary, boldly asserts "homileticians and preachers alike see multimedia presentations as the future of preaching" (McDill 2006, 207). This view sees preaching undergoing a fundamental change. Just as a preaching style appropriate in an earlier century may not be effective for modern listeners; preaching styles in previous decades may need to adjust to changing conditions as technology has radically changed the way we communicate. That means, proponents contend, looking at media technology as much more than a fad, but as central to preaching. Costin Jordache, senior pastor of Dallas First Church of Seventh-Day Adventists, argues that using media should not be a decoration, a bell or a whistle, but rather "intrinsic" and "a core element in the process of communicating spiritual messages" (Jorache, 2010). A number of Catholic preachers agree. They argue that preachers need to preach into what Pope Benedict called, in his 2009 address on World Communications Day, "the digital continent." To speak into the digital continent requires preaching that speaks its language, and knows its highways. Fr. Fred Gaglia, who taught as professor of homiletics at St. John Vianney Theological Seminary in Denver, published an article in Homiletic and Pastoral Review in 2012 endorsing the use of media devices in preaching, which, he claims, will help turn preaching around. He claims that this will "remove that 'boring' word. Then, church attendance should increase significantly." He supports his case by citing Fr. Paolo Padrini, consultant for the Pontifical Council of Social Communications, who asserted: "…we must be formed from the spiritual point of view, and then be able to use these resources well, from the technological-practical point of view."
Advocates for the use of media see it as a means of keeping the Church current, connecting with youth, and recapturing dwindling congregations. Certainly, the argument goes, the Church has a precedent in the use of images, whether they be statues, icons, stain glass windows, or great works of art on the ceiling—all of which preachers have been able to incorporate in their preaching. Digital technology is, after all, only another form of employing rich images. Lutheran Bishop Satterlee, while not agreeing with the position, sums up the pro-media technology case this way:
Proponents of visual media remind us that Jesus said: "Therefore every scribe who has been trained for the kingdom of heaven is like the master of a household who brings out of his treasure what is new and what is old (Mt 13:52). The gospel, they argue, is what is old; technology is what is new. So preachers are pressed to embrace visual media and technology by using PowerPoint, film clips, sermons structured around works of art, inviting congregants to send text messages to the preacher, which are projected on a screen using the sermon for the congregation to see, and broadcasting a single sermon simultaneously to several satellite congregations—even using holographic technology.
The Case Against
An increasing number of preachers in different Christian denominations do not buy these arguments for using media in preaching. Dr. Timothy Ralston, of the North American Academy of Liturgy and the Evangelical Homiletics Society, points out that using media technology may hinder preaching by putting it on the wrong track. In a devastating comparison, he describes preachers who are "enamored" with using media in preaching as "children racing for the presents on Christmas morning." The truth is, he claims, that "unfortunately, poor speakers place the communication burden on the medium—whether an object lesson, a film clip, an audio snippet, or a PowerPoint slide—and often sacrifice the effectiveness of the message they sought to communicate (Ralston, 1). In other words, the emphasis shifts from the message to the medium. Lutheran preacher Jennifer Phelps Ollikainen describes how the medium co-opted the message when she began incorporating this technology: "Images shaped the proclamation, rather than the proclamation shaping the images. The means by which the message was proclaimed threatened to commandeer the message itself " (Olikainen, 6). A number of Catholic preachers have weighed in with warnings of their own in terms of the Sunday homily. Fr. Richard Neuhaus was particularly blunt:
Experiment in preaching will avoid regular dependence upon visual aids and other gimmickry in the pulpit. Such nonsense is not experiment with, but abandonment of, preaching—for preaching is the business of the spoken word (O'Reilly, 46).
The position against media technology in Catholic preaching hinges on this sense that the proper priorities get lost, especially if this technology is seen as core to a renewed vision of homiletics. Fr. James Heft, S.M., founder of the Institute for Advanced Catholic Studies (IACS) at the University of Southern California, does not see media technology as a core. He writes: "the better the homilist, the less likely is it that he would want to use other media within the homily" (Heft, 2015). Other writers on homiletics also take issue with the assumption that we can stop congregations from dwindling by using new technologies in preaching to attract media-savvy young people. Dr. Karla Bellinger, a Catholic preacher whose doctoral thesis focused on the response of young people to Catholic preaching, writes that the danger of trying to make preaching into all things outweighs potential benefits. She notes that in her survey work she discovered that:
…young people are not looking for entertainment or glitz, or smooth persuasion. They know where to get that, and it is not us. They are looking for an authentic human being who can speak to their minds and hearts with a message that helps them in everyday life. (Bellinger, 2015)
Putting It Together
It can be argued that the Church has not definitively pronounced on whether or not a preacher can use media technology in preaching. Certainly, the recent document, The Homiletics Directory, from the Congregation of Divine Worship and Discipline of the Sacraments, does not make specific reference to this question. On the other hand, a close reading of the directory does give to a preacher, who is considering using this technology, valuable guidelines.
The directory is explicit that the homily is: not a lecture, a catechetical instruction, or an exegesis (6). Thus, a preacher planning to use PowerPoint should not project slides that list out points, and sub-points, provides text and charts for the congregation to read, as so often happens in a classroom:
To be given by a priest or a deacon (5). Thus, the preacher should not let audio-visual technology take over the homily and overwhelm that graced moment of heart speaking to heart. Neither should the technology dictate how the preacher preaches because he is conforming his homily to available media, thus designing the preaching around the media, rather than the media serving the preaching;
Tailored to a particular congregation at a particular time and place (8). Thus, not only should the preacher avoid generic homilies lifted from the Internet, but also dominating the homily with generic media that take away from concretizing the homily for particular listeners.
Fully integrated with the liturgy (4). The homily is not Mass on-hold. Thus, the preacher should avoid using digital media in a way that sets the homily completely apart from the rest of the liturgy.
Meant to be brief (6). Pope Francis has insisted on this point so that the Liturgy of the Word does not outweigh the Liturgy of the Eucharist. Thus, preachers should not use media, particularly video clips, in ways that make the homily too long.
Is worth considerable effort and time to prepare (10). Thus preachers should not use media to embellish poor preaching simply to please the crowd.
To all of this, we can add two cautions from Pope Francis. In Evangelii Gaudium, it states that "the homily cannot be a form of entertainment"(138). Thus, a preacher should not use audio-visual technology just for the sake of using it because it is attractive, or lively, or likely to be enjoyed by the crowd. The homily is not meant to be a diversion, and the means of delivering a homily are not meant to divert the listener from the central, life-transformative news of the Scripture in that particular liturgy. The Holy Father also emphasizes that a homily is primarily an oral event, and Evangelii Gaudium quotes Pope St. John Paul ll referring to the homily as above all, a dialogue. The preacher listens to, and orally responds to, the needs and questions of the congregation in that particular setting. Thus, a preacher should avoid asking the congregation to read, or to listen to, canned material of someone else.
When it comes to using digital media technology, preachers need to do what has to be done before any other decision is made for a homily. Whether they are deciding to stay at the ambo, or move away from it, tell a story or a joke, use technology, or not use it, the first task is to clarify the operative theology of preaching, and articulate what the Church wants of its preachers. With that understanding, they can ask themselves what the motive is for their preaching choice, and what its effect is likely to be, and name the cautions they need to keep in mind.
_______________
Sources: 
Bellinger, Karla. Personal Communication (2015).
Benedict XVl, New Technologies, New Relationships. Promoting a Culture of Respect, Dialogue and Friendship for the 43rd World Communications Day (May 24, 2009).
Benedict XVI, The Priest and Pastoral Ministry in a Digital World: New Media at the Service of the Word for the 44th World Communications Day (May 16, 2010)
Francis, Evangelii Gaudium, November 24, 2013
Gaglia, Fred. Enter the Digital Continent of Preaching in Homiletic and Pastoral Review (July 12, 2012) available at hprweb.com/2012/07/enter-the-digital-continent-of-preaching/
Heft, James. Personal Communication (2015).
Homiletic Directory (February, 2015).
Jordache, Constans Effectively Using Media in Ministry in Ministry: International Journal for Pastors (July/ August 2010) available at https://www.ministrymagazine.org/archive/2010/07-august/effectively-using-media-in-ministry
McDill, Wayne. 12 Essential Skills for Great Preaching. Nashville, Tennesse: B&H Publishing Group, 2006.
O'Reilly, Matt. Faith Comes Hearing: The Scandal of Preaching in a Digital Age in The Princeton Theological Review, (Volume XVll, No.2. Fall 2010, Issue 43).
Ollikainen, Jennifer. Technology in Worship: Building on a Solid Foundation. A paper presented at the North American Academy of Liturgy, 2012.