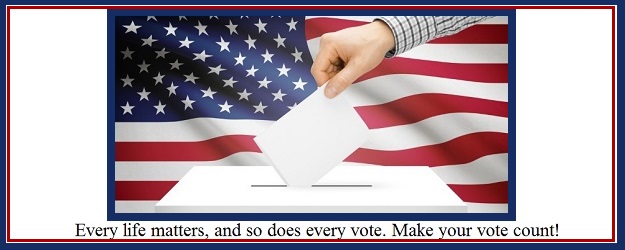 In his Republic, Plato argues that we all get the government we deserve. That is, the political leaders of any given people are a direct reflection of what those people hold dear. Does a society think riches are the defining characteristic of excellence? Their leaders will no doubt be elected because they are billionaires. Does a society think military might is the most important factor? The leaders of that citizenry will be hawkish soldiers, mindful of nothing but their own ability to dominate.
These days, we all have our minds on government. The political wrangling, insincere promises, and shameless currying of favor has filled our ears and souls for many, many months now. Many in the country have been attracted to the fresh (yet, candidly too fresh) voice and bravado of Trump; many find Clinton's supposed solicitude for the under-served comforting. I doubt many of us trust either of them, surely neither fully, but their candidacies have only reminded me how far ahead the Church is in proclaiming truth, the dignity of human freedom, the true nature of liberty and the common good. No party can do what the Church does, not even come close, as the prophets will always outrun the politicians. So what are we to do? Fr. John Lankeit of the Diocese of Phoenix fed his faithful with a sermon treating the 2016 presidential election from one of the best Catholic perspectives I have heard from the pulpit in a very long time (if you haven't watched it, please do so).
Fr. Lankeit also begins by reminding us that we faithful Catholics will never find a lasting home here. But that does not mean we become so other-worldly that we neglect this one! As Americans, we all have the responsibility to vote; and as Catholic, we all have the duty to vote rightly. In his sermon, Fr. Lankeit teaches the faithful that we are surrounded by a myriad of important issues, and that living as a Catholic in America is not always an easy thing. Yet, political issues must be ordered properly: the depletion of our inner-cities, financial matters, racial injustice, healthcare, and the other items on both the Democratic and Republican platforms are all of concern. But they are not of equal concern, and the wise person is able to distinguish between those things which can allow for leeway and thus disagreement, and those issues which are absolute and cannot allow for any latitude.
Therefore, we hear how Fr. Lankeit leads his flock through an exercise of self-reflection, meant for all of us. He never names names, and he never insists on the superiority of one party over another. What he does do is simply hold up a mirror to the American voter to have each of us reflect on what we think is essential in the building up of our great nation. Is there any one issue that should be more foundational and formative than any other one issue? Is there a breaking point in what each of us would refuse to condone if asked directly? Fr. Lankeit thinks there is and we hear him very calmly and effectively preach, asking each of us:
Do you know which candidate and party in this election promotes abortion and even promises to expand its availability here at home as well as abroad?
Do you know that this candidate and party intend to make you and me pay for other people's abortions with our tax dollars — something that has always been illegal?
Are you aware that this candidate and party, which until recently, said that abortion should be "safe, legal and rare" no longer even bothers to say that it should be rare —but rather, that it must be available any time, any place, even up to the last moment that the fully formed, full-term baby remains in the womb?
… if you do know which candidate and party want to promote and expand abortion, and you still intend to enable them to continue their war on the unborn with the help of your vote, then it is my duty as a priest to tell you that your soul will be in grave danger, especially if you present yourself for Holy Communion.
How many of us preachers have this kind of love for our people, this kind of love for the confused parishioner who gets overwhelmed by all the voices, and the cacophony of an election year? I want to thank Fr. Lankeit in these pages for his clear message and parrhesia in proclaiming the fullness of the Faith.
It may surprise many modern-minded Catholics that to be "in communion" is a requirement for receiving communion. Those who willingly jeopardize innocent life, and freely allow the powerful to cooperate with the murder of the unborn are, sadly, not in communion with Christ's Church. They may argue on why their vote for the anti-life candidate was justified, abortion being one platform point among many. But the killing of the innocent is never justified. Never. Without people whose lives have been protected and nourished, all other laws are meaningless; life is not just one issue among many, but is necessarily the foundational, and indispensable, issue on which all other policies depend.
Most of us reading Homiletic and Pastoral Review, and other faithful Catholic publications, have surely tested our consciences, and have wrestled with the right thing to do in this 2016 election cycle. Is either candidate really pro-life? Clearly not. But which candidate might have the interests of American Catholics more in mind? Hilary has promised to force those who have sought rightful refuge under the Helms Amendment—a decades long clause that allows those medical professionals (and funds) who actually take their Hippocratic Oath seriously and refuse to do any harm—to perform abortions, stripping them of any liberty, or their God-given right to conscientious objection. This is serious. This is (literally) grave.
When St. Augustine was looking back at the history of the Roman Empire, he was glad that Constantine finally legitimatized the Christian faith. But the Great Bishop of Hippo was grateful not so much for the Empire at large, but rather for Constantine's soul. Augustine knew well that politics is politics, and heaven is heaven. It's nice when the two can realize fruitful convergence, but in the end the real work of truth and beauty happens not in the politburo, but in the individual soul. So, as November, of yet another election year, comes around, I pray with Augustine, and the entire heavenly court, that, in the end, I can live my life as a priest and professor with as much integrity, fidelity, and joy that my broken soul allows itself to receive. As St. Thomas More realized better than any of us:
The times are never so bad, that a good man cannot live in them.
For, in the end, none of us is responsible for getting our candidate of choice into elected government. In the end, we are each responsible for our own souls, as well as those souls God has put into our life to defend, protect, and love. Let us do that well.