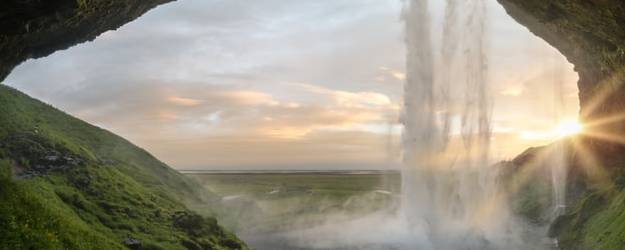 In Evangelii Gaudium (The Joy of the Gospel), Pope Francis expresses his desire for spirit-filled evangelizers, ones who are full of "fervor, joy, generosity, courage, boundless love and attraction," people who are eager to enter into an evangelical dialogue with others (Evangelii Gaudium, § 261 & 127–28). Yet when was the last time that you met a really joyful Christian? Would you characterize yourself as one? Or are you, and the Christians that you know, more like joyless confirmations of Nietzche's gibe that, for him, Christians "would have to sing better songs to make me believe in their Redeemer: his disciples would have to look more redeemed!"?1
As Francis intimates, a lack of joy is a big evangelistic drawback. Many years ago I belonged to a Catholic community that had stopped growing. One day, I asked myself, "Why is no one joining us?" Then, spontaneously, and unbidden, the thought formed in my mind, "Why would anyone want to?" Living in this community had become a burden. There was no joy. So to help you become, or remain, a joyful Christian, and share your joy with others, please allow me to share with you a "scriptural meditation" on receiving, living in, and sharing the joy of the Holy Spirit.
Receiving the Joy of the Holy Spirit
In the New Testament, the three key images of the Holy Spirit are fire, wind, and water. Fire signifies the purifying power of the Holy Spirit. Wind signifies the sovereign unpredictability of the Holy Spirit. And water signifies the cleansing and refreshing new life of the Holy Spirit. Before Jesus ascends into heaven, he tells his disciples to stay in Jerusalem until "I send the promise of my Father upon you . . . [and] you are clothed with power from on high" (Lk 24:49). This promise of the Father is sent by Jesus. He speaks of it in John's Gospel, and in that Gospel the symbolism of water is especially prominent. At Jacob's well Jesus tells the Samaritan women of the living water that he will give that will become in the believer "a spring of living water welling up to eternal life" (Jn 4:14). Later, at the Feast of Tabernacles, Jesus speaks again of these living waters. This feast was originally a harvest festival that became a celebration of the Law being given through Moses. Now Jesus speaks of his giving of the Spirit that will fulfill what the Law foreshadowed.
On the last day of the feast, the great day, Jesus stood up and proclaimed, "If anyone thirst, let him come to me and drink. He who believes in me, as the Scripture has said, 'Out of his heart shall flow rivers of living water.' " Now this he said about the Spirit, which those who believed in him were to receive; for as yet the Spirit had not been given, because Jesus was not yet glorified (Jn 7:37–39).
Jesus promises his disciples his own joy. At the Last Supper he says to his Father, "But now I am coming to you; and these things I speak in the world, that they may have my joy fulfilled in themselves" (Jn 17:13). The joy that Jesus promises is actually a participation in his own joy. This prophecy of Jesus begins to be fulfilled at this death. John tells us, "When Jesus had received the vinegar, he said, 'It is finished'; and he bowed his head and gave up the spirit" (Jn 19:30). (In Greek it does not say "his" spirit.) When the side of Jesus is pierced with a lance, John treats what happened as of the utmost importance: "and at once there came out blood and water. He who saw it has borne witness — his testimony is true, and he knows that he tells the truth — that you also may believe" (John 19:34–35).
Believe what? That the rivers of living water promised by Jesus have begun to flow from his heart. If we go to the promise of Jesus given at his Ascension, Luke tells us that in response to this command of Jesus to wait in the city, the disciples "returned to Jerusalem with great joy, and were continually in the temple blessing God" (Lk 24:52). Just the promise of Jesus to send the power of the Holy Spirit upon them fills them with joy and causes them to bless God.
On the day of Pentecost, we know that there is wind and fire. There is the sound of a mighty wind coming from heaven that fills the whole house. There are the tongues of fire that descend upon each one of them. Peter proclaims the Gospel to the assembled crowd, and 3,000 people become believers. He speaks of the joy of Jesus in his Resurrection:
Therefore my heart was glad, and my tongue rejoiced; moreover my flesh will dwell in hope. For you will not abandon my soul to Hades, nor let your Holy One see corruption. You have made known to me the ways of life; you will make me full of gladness with your presence (Acts 2:26–28).
But where is the water of the Holy Spirit? In the water in which the 3,000 are baptized. This people had "glad and generous hearts" and they praised God (Acts 2:46–47). Later, when Peter is preaching to a crowd in the temple, he says, "Repent therefore, and turn again, that your sins may be blotted out, that times of refreshing may come from the presence of the Lord" (Acts 3:19). These "times of refreshing" continue for the first believers.
Peter also says that this promise of the Holy Spirit is "to you and your children and to all that are far off, everyone whom the Lord our God calls to him" (Acts 2:39). When Philip preached the Gospel and performed signs in a Samaritan city, "there was great joy in that city" (Acts 8:8). When the pagans hear the Gospel preached by Paul, "they were glad and glorified the word of God; and as many as were ordained to eternal life believed" (Acts 13:48).
How can we receive this joy? The answer is very simple, so simple that it may be hard to believe: "Ask, and it will be given you; seek, and you will find; knock, and it will be opened to you. . . . If you then, who are evil, know how to give good gifts to your children, how much more will the heavenly Father give the Holy Spirit to those who ask him" (Lk 11:9 & 13). Jesus says the same kind of thing at the Last Supper in John: "Hitherto you have asked nothing in my name; ask, and you will receive, that your joy may be full" (Jn 16:24).
Joy is the proper response to hearing the Gospel. Zechariah was told by an angel of the Lord that Elizabeth's birth of a son who would "make ready for the Lord a people prepared" (Lk 1:17), and would bring him "joy and gladness, and many will rejoice at this birth" (Lk 1:14). When Elizabeth hears the greeting of Mary, "the babe in [her] womb leaped for joy" (Lk 1:44). Mary's own response to being told this is that her "soul magnifies the Lord, and my spirit rejoices in God my Savior" (Lk 1:47). The good news that we believe is "good news of great joy" (Lk 2:10). When was the last time you leaped for joy? If at least our hearts have never leaped, is it possible that we have never truly heard the Gospel?
Living in the Joy of the Holy Spirit
We have received the joy of the Holy Spirit. How we can continue to live in that joy? Jesus promised the Samaritan woman he met at Jacob's well, "Everyone who drinks of this water will thirst again, but whoever drinks of the water that I shall give him will never thirst; the water that I shall give him will become in him a spring of water welling up to eternal life" (Jn 4:13–14). Later, at the feast of Tabernacles in the Temple, he says to the crowds, "He who believes in me, as the scripture has said, 'Out of his heart shall flow rivers of living water'" (Jn 7:38). Picture an image of a spring, a fountain, of pure, refreshing water welling up within yourself — a bubbling spring of joy. This joy comes from the Holy Spirit, and it is the joy of Jesus himself. He tells the disciples this at the Last Supper. He says to them,
As the Father has loved me, so have I loved you; abide in my love. If you keep my commandments, you will abide in my love, just as I have kept my Father's commandments and abide in his love. These things I have spoken to you, that my joy may be in you, and that your joy may be full (Jn 15:9–11).
And later he says, "Hitherto you have asked nothing in my name; ask, and you will receive, that your joy may be full" (Jn 16:24). And just in case we have failed to get the message, a third time Jesus says, "But now I am coming to you [Father] and while still in the world I say these things [about himself, the Father, and the Holy Spirit, and the disciples relationship with them] to share my joy with them to the full" (Jn 17:13). Not just a little joy, or occasional joy, but joy to the full.
Jesus himself rejoiced in the Holy Spirit. Luke tells us that when the seventy came back after their mission of preaching, healing, and exorcism:
In that same hour he rejoiced in the Holy Spirit and said, "I thank you, Father, Lord of heaven and earth, that you have hidden these things from the wise and understanding and revealed them to babes; yes, Father, for such was your gracious will" (Lk 10:21).
This promise of Jesus was fulfilled in the early Church. In the Acts of the Apostles, Luke tells us that "the disciples were filled with joy and with the Holy Spirit" (Acts 13:52). In his letter to the Romans Paul tells them, "For the kingdom of God is not food and drink but righteousness and peace and joy in the Holy Spirit" (Rom 14:17). And he prays, "May the God of hope fill you with all joy and peace in believing, so that by the power of the Holy Spirit you may abound in hope" (Rom 15:13). In his first letter, Peter reminds Christians that they have this joy. He writes, "Without having seen him you love him; though you do not now see him you believe in him and rejoice with unutterable and exalted joy" (1 Pt 1:8).
Before we look at anything else, before we see how we can maintain this joy, and even grow in this joy, it is important to understand what can kill this joy, what can seal up the fountain of living water in our hearts. The first seal is sin. Sin makes us sad — it is the enemy of joy. Paul tells us this in his letter to the Galatians:
But I say, walk by the Spirit, and do not gratify the desires of the flesh. For the desires of the flesh are against the Spirit, and the desires of the Spirit are against the flesh; for these are opposed to each other, to prevent you from doing what you would. But if you are led by the Spirit you are not under the law. Now the works of the flesh are plain: fornication, impurity, licentiousness, idolatry, sorcery, enmity, strife, jealousy, anger, selfishness, dissension, party spirit, envy, drunkenness, carousing, and the like. I warn you, as I warned you before, that those who do such things shall not inherit the kingdom of God (Gal 5:16–21).
Remember how Paul described the kingdom of God — it is righteousness, peace, and joy in the Holy Spirit. If we put to death the works of the flesh, we will bear the fruits of the Spirit, which are:
. . . love, joy, peace, patience, kindness, goodness, faithfulness, gentleness, self-control; against such there is no law. And those who belong to Christ Jesus have crucified the flesh with its passions and desires. If we live by the Spirit, let us also walk by the Spirit (Gal 5:22–25).
We must make sure that the word of God does not fall among thorns. "And as for what fell among the thorns, they are those who hear, but as they go on their way they are choked by the cares and riches and pleasures of life, and their fruit does not mature" (Lk 8:14). This includes the fruit of joy. How can we clear away the thorns? Prayer enables us to clear away the cares, because in prayer we cast all our cares upon the Lord. Almsgiving enables us to clear away the lure of riches. And fasting enables us to put the pleasures of life in their proper place.
We must make sure that nothing fills our hearts that can exclude the Holy Spirit. This is what Ananias and Sapphira did when they tried to deceive the Holy Spirit. Peter asked Ananias, "Why has Satan filled your heart to lie to the Holy Spirit and to keep back part of the proceeds of the land?" (Acts 5:3).
We are commanded to rejoice. Paul is very strong on this point. Twice in his letter to the Philippians he says, "Finally, my brethren, rejoice in the Lord" (Phil 3:1, Phil 4:4). And to the Romans he says, "Never flag in zeal, be aglow with the Spirit, serve the Lord" (Rom 12:11). This does not mean that we will never experience suffering or sadness. Indeed, a few verses later Paul says, "Rejoice with those who rejoice, weep with those who weep" (Rom 15:15).
What are we meant to rejoice in? In two things, our hope and our suffering. In fact, the two are intimately related. First, we are meant to rejoice through the theological virtue of hope. Jesus tells us this plainly. When "the seventy returned with joy, saying, 'Lord, even the demons are subject to us in your name'!" (Lk 10:17), he told them, "Nevertheless do not rejoice in this, that the spirits are subject to you; but rejoice that your names are written in heaven" (Lk 10:20–21). We must do the following:
If then you have been raised with Christ, seek the things that are above, where Christ is, seated at the right hand of God. Set your minds on things that are above, not on things that are on earth. For you have died, and your life is hidden with Christ in God. When Christ who is our life appears, then you also will appear with him in glory" (Col 3:1–4).
But what about the suffering? Paul tells the Thessalonians, "And you become imitators of us and of the Lord, for you received the word in much affliction, with joy inspired by the Holy Spirit" (1 Thess 1:6). And he tells the Romans, "Rejoice in your hope, be patient in tribulation, be constant in prayer" (Rom 12:12). And James tells us, "Count it all joy, my brethren, when you meet various trials" (Jm 1:2). Jesus tells us that these trials will be because of him:
Blessed are you when men hate you, and when they exclude you and revile you, and cast out your name as evil, on account of the Son of man! Rejoice in that day, and leap for joy, for behold, your reward is great in heaven; for so their fathers did to the prophets (Lk 6: 22–23).
These sufferings are actually a share in Christ's own sufferings. So, Paul says, "Now I rejoice in my sufferings for your sake, and in my flesh I complete what is lacking in Christ's afflictions for the sake of his body, that is, the church" (Col 1:24). And Peter says, "But rejoice in so far as your share Christ's sufferings, that you may also rejoice and be glad when his glory is revealed" (1 Pt 4:13).
This relationship between hope and suffering is especially brought out in chapter five of St. Paul's Letter to the Romans.
Therefore, since we are justified by faith, we have peace with God through our Lord Jesus Christ. Through him we have obtained access to this grace in which we stand, and we rejoice in our hope of sharing the glory of God. More than that, we rejoice in our sufferings, knowing that suffering produces endurance, and endurance produces character, and character produces hope, and hope does not disappoint us, because God's love has been poured into our hearts through the Holy Spirit which has been given to us (Rom 5:1–5).
If we do not do this, our suffering with Christ for the sake of the Kingdom will cause us to fall away from him. This is the meaning of the seed that fell on rocky soil.
As for what was sown on rocky ground, this is he who hears the word and immediately receives it with joy, yet he has no root in himself, but endures for a while, and when tribulation or persecution arise on account of the word, immediately he falls away (Matt 13:20–21).
Note that Jesus speaks of two things, persecution, but also tribulation. We will experience many tribulations in following the Lord — resisting temptation and putting the works of the flesh to death. We will experience suffering that the Lord allows in order to purify us. Rejoicing in the Lord will help is to grow what Jesus calls this root in ourselves so that no tribulation or persecution will be able to uproot us from him. If we think that we will have joy, but no suffering, we will fall away.
But how are we to rejoice in our sufferings for the sake of the Kingdom? We must make the "choice to rejoice." We can see Paul and Silas making this choice in Philippi. After Paul has cast out a spirit from a slave girl, we are told:
When her owners saw that their hope of gain was gone, they seized Paul and Silas and dragged them into the market place before the rulers; and when they had brought them to the magistrates they said, "These men are Jews and they are disturbing our city. They advocate customs which it is not lawful for us Romans to accept or practice." The crowd joined in attacking them; and the magistrates tore the garments off them and gave orders to beat them with rods. And when they had inflicted many blows upon them, they threw them into prison, charging the jailer to keep them safely. Having received this charge, he put them into the inner prison and fastened their feet in the stocks. But about midnight Paul and Silas were praying and singing hymns to God, and the prisoners were listening to them (Acts 16:19–25).
Tore off their garments, beat them with rods, threw them into prison, the dark inner prison, and put their feet in the stocks. If all this had happened to you, would you be praying and singing hymns to God? Yet this is what Paul tells the Ephesians to do: "And do not get drunk with wine, for that is debauchery; but be filled with the Spirit, addressing one another in psalms and hymns and spiritual songs, singing and making melody to the Lord with all your heart" (Eph 5:18–19). And he tells the same thing to the Colossians: "Let the word of Christ dwell in you richly, teach and admonish one another in all wisdom, and sing psalms and hymns and spiritual songs with thankfulness in your hearts to God" (Col 3:16).
This is the key to seeking the things that are above, setting our minds on the things that are above. We must make real, daily efforts to do this, since it is all too easy for us to desire the things that are on earth, or be wrapped up in past regrets, present difficulties, or possible future problems. It is not for nothing that, in the Liturgy of the Hours, the traditional name for Morning Prayer was Lauds — Latin for praise. The Psalms for Morning Prayer are particularly Psalms of praise and thanksgiving. So are the hymns for Morning Prayer. In the community to which I belong, we are encouraged to have a time of extemporary praise when we pray. This helps us to lift up our minds and hearts to God. If I do this, I sometimes find that I have a joyful "earworm" song that remains with me for some time.
Also, this is why the Holy Spirit gives the charism that St. Augustine calls "jubilation," so that we can sing "spiritual songs" to God, so that we can rejoice in our hope even when we are suffering.2 So, St. Paul says the following to the Romans:
I consider that the sufferings of this present time are not worth comparing with the glory that is to be revealed to us. For the creation waits with eager longing for the revealing of the sons of God; for the creation was subjected to futility, not of its own will but by the will of him who subjected it in hope; because the creation itself will be set free from its bondage to decay and obtain the glorious liberty of the children of God. We know that the whole creation has been groaning in travail together until now; and not only the creation, but we ourselves, who have the first fruits of the Spirit, groan inwardly as we wait for adoption as sons, the redemption of our bodies. For in this hope we were saved. Now hope that is seen is not hope. For who hopes for what he sees? But if we hope for what we do not see, we wait for it with patience. Likewise, the Spirit helps us in our weakness; for we do not know how to pray as we ought, but the Spirit himself intercedes for us with sighs too deep for words. And he who searches the hearts of men knows what is the mind of the Spirit, because the Spirit intercedes for the saints according to the will of God (Rom 8:18–27).
Sharing the Joy of the Holy Spirit
Jesus has given us the Holy Spirit not just for ourselves, but for others. He told his disciples that "you shall receive power when the Holy Spirit has come upon you; and you shall be my witnesses in Jerusalem and in all Judea and Samaria and to the end of the earth" (Acts 1:8). We are called to be givers, not just receivers. We see this again and again in the Acts of the Apostles, not just at Pentecost. When Philip preached to the Samaritans, they were filled with joy (Acts 8:8). After he had proclaimed the Gospel to the Ethiopian eunuch, and baptized him, this man "went on his way rejoicing" (Acts 8:39).
Yet there is even more. We are not just people who proclaim this to others. Since we are in Christ and Christ is in us (cf. Gal 2:20), we do not just proclaim his work, we also participate in his work. When the Fathers of the Church commented upon what Jesus says in John 7:37-38, "If anyone thirst, let him come to me and drink. He who believes in me, as the Scripture has said, 'Out of his heart shall flow rivers of living water'," they were divided about who exactly "he" was. Some thought that Jesus was referring to himself, while others thought that he was referring to the believer.3 I think that it can be understood in both ways. Certainly, it is from the heart of Jesus that the living water of the Holy Spirit flows. Yet Jesus also tells the Samaritan woman that the water of the Spirit that he will give will become in the believer "a spring of living water welling up to eternal life" (Jn 4:14). As the living water flows from the heart of Jesus, so it can also flow from our own hearts to others.
Jesus has promised, "These things I have spoken to you, that my joy may be in you, and that your joy may be full" (Jn 15:11). And this joy of ours, which is the joy of Jesus, is meant to flow out not just to people who do not yet believe in Christ, but also to our brothers and sisters in Christ. A believer called Joseph is nicknamed Barnabas (which means "son of encouragement") by the Apostles (Acts 4:36). Paul asks the Roman Christians to pray "that by God's will I may come to you with joy and be refreshed in your company" (Rom 15:32). He tells the Corinthians Christians of brothers in the Lord who "refreshed my spirit as well as yours" (1 Cor 16:18). He prays, "May the Lord grant mercy to the household of Onesiphorus, for he often refreshed me" (1 Tim 1:16). He tells Philemon, "I have derived much joy and comfort from your love, my brother, because the hearts of the saints have been refreshed through you" (Phile 1:7). He says to him, "Yes, brother, I want some benefit from you in the Lord. Refresh my heart in Christ" (Phile 1:20).
He writes to the Corinthian Christians, "Blessed be the God and Father of our Lord Jesus Christ, the Father of mercies and God of all comfort, who comforts us in all our affliction, so that we may be able to comfort those who are in any affliction, with the comfort with which we ourselves are comforted by God" (2 Cor 1:3-4). He says to the Thessalonian Christians that, because Timothy has come to him from them, and spoken of them, he and Silvanus, "in all our distress and affliction. . . have been comforted about you through your faith" (1 Thess 3:7). He exhorts them to "comfort one another with these words [about the return of the Lord]" (1 Thess 4:18).
I hope and pray that what I have written here will build up, encourage, and console you (cf. 1 Cor 14:3). May you find your joy in the Lord and in each other!
Friedrich Nietzche, Thus Spoke Zarathustra, trans. R. J. Hollingdale (Harnmondsworth, Middlesex: Penguin Books, 1961), 116. ↩
Augustine, Ps. 32, sermo 1, 7–8: CCL 38, 253–54. ↩
The "Ephesian" interpretation of this passage saw the source of living water as the pierced side of Jesus, while the "Alexandrian" interpretation saw it as the believer's heart. ↩