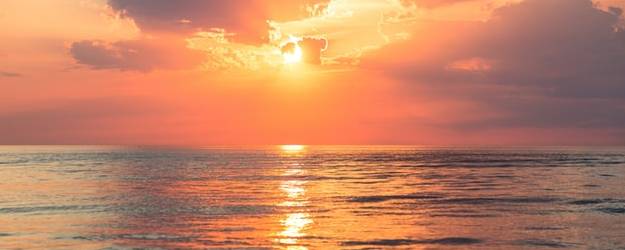 Configured to Christ: On Spiritual Direction and Clergy Formation. By Deacon James Keating. Reviewed by Rev. John P. Cush, STD. (skip to review)
Married Priests in the Catholic Church. Ed. by Adam A.J. DeVille. Reviewed by John A. Monaco. (skip to review)
Sunday Comes Every Week: Daily Habits for the Busy Preacher. By Frank G. Honeycutt. Reviewed by Christopher Siuzdak. (skip to review)
Diary of a Pastor's Soul. By Rev. Craig M. Barnes. Reviewed by Lawrence Montz. (skip to review)
Discernment Do's and Don'ts: A Practical Guide to Vocational Discernment. By Fr. George Elliott. Reviewed by Matthew H. O'Donnell. (skip to review)

Configured to Christ – Deacon James Keating
Keating, Deacon James. Configured to Christ: On Spiritual Direction and Clergy Formation. Steubenville, Ohio: Emmaus Road Publishing, 2021. 344 pages.
Reviewed by Rev. John P. Cush, STD.
Deacon James Keating is a name which all those who are involved in seminary formation throughout the world should really know. Deacon Keating currently serves as a professor of Spiritual Theology at Kenrick-Glennon Seminary in Saint Louis, Missouri, and, for many years, was the Director of Theological Formation at the Institute for Priestly Formation (IPF), which is from where most of us who know him and his invaluable work are familiar.
In his text, Configured to Christ: On Spiritual Direction and Clergy Formation, we are truly blessed with what is, in many ways, the "greatest hits" of Deacon Keating. The author, in this anthology, has divided his text into three parts, each of which represent the areas of his ministry throughout the years. The first section is "On the Interior Life of the Cleric," covering the integration of one's theological study into one's spiritual life; the second section, the one which I personally found to be invaluable, is on the topic of "(T)he Formation of the Cleric," with a varied array of topics for the cleric's growth in the various dimensions of formation (human, spiritual, intellectual, and pastoral); and the third section covers "(T)he Pastoral Mission of the Cleric," with the emphasis on preaching, evangelization, and the necessity of the cleric to aid in the formation, the spirituality, and the spiritual care of the laity.
Before a reader who is himself not a cleric (and Deacon Keating is clear that when he uses the term "cleric," he is referring to those ordained to the diaconal and presbyteral order; see page xiii), but, indeed to all the Christian faithful, I believe you will find the essays in the book to be a rewarding and fascinating insight not only into diaconal and priestly formation, but an opportunity to learn aspects of Deacon Keating's Christic insights and to apply them to your own vocation. To the priest or the deacon who is not involved in his current ministry in clergy formation, this book is not so specialized that you would not benefit from Deacon Keating's wisdom and his methodology and to be able to apply to your own life and ministry. For those of us who are clerics, priests and deacons involved in seminary formation, whether it be in the external or the internal forum, or to the ordained permanent deacon who might be charged with formation of future deacons, I do not say this lightly: this book is a must-read.
Even if the reader is not particularly interested in the work of the Institute for Priestly Formation and its good work, which occurs primarily in the summers at Creighton University, I believe that you will find this text is helpful. I myself have participated in the IPF seminary formator program in 2016 and I did find it to be very useful in coming to a greater understanding of my role as a priest in the seminary, despite some initial reservations. Deacon Keating's deep insights, although powerfully influencing the IPF Program, are not exclusive of one particular, albeit influential and, in my opinion, very helpful apostolate in the Church, but indeed are the work of a prayerful and fine theologian.
The preface of the text, written by Dr. David W. Fagenberg, really orientates the reader to the "glossary" of important terms used continually by Deacon Keating over the years: "intimate, interior"; "wound, suffering"; "affective, vulnerable"; and perhaps the most important term, that of "mystery." As the reader of Deacon Keating's text will soon learn, these are not throw-away terms or trite expressions created by the author. No, they are essential for us to understand if we are to fully comprehend what it is that the author wishes us to grasp. Fagenburg writes:
This is a practical book on seminary education, but I use the phrase as a trick on the reader. It does not mean a "how-to" book. It is a practicable book where praxis means "what if." What if the interior life of a man could attain intimacy with God because suffering can transform the wounds he bears from the world into a Christ-likeness, wherein the affective touch of God could make him vulnerable to the love of God and his children, thus creating a sacramental human instrument for the liturgical mysteries of the Church? (xvi–xvii).
To this, as a priest who has spent a good amount of his priestly ministry in seminary formation, I say, "(W)hat if?" indeed! The Foreword of the book by Msgr. Michael Heintz of Mount Saint Mary's Seminary, Emmitsburg, and the Afterword by Bishop David L. Toups of the Diocese of Beaumont, really bring the importance of Deacon Keating's work to a greater appreciation of the reader.
In the first section, "On the Interior Life of the Cleric," we see Deacon Keating at his best, engaging in questions in the ministry in which he has spent well over thirty years. In his essay, "Theology as Thinking in Prayer," the author calls his reader to understanding that the study of theology should be grounded in faith in God and in his Church. In his essay, "Newman: Theologian of Prayer," the reader will encounter Deacon Keating engaging one of his own personal favorite theologians and saints in the search for both Divine and self-knowledge. The third essay, "I Will Not Leave You Orphans," has Deacon Keating, ever the master of spiritual direction, leading his reader to a greater appreciation of our good and gracious God's revelation of himself in the midst of daily life. Keating, in his fourth essay, "Spiritual Direction: Navigate Your Life Towards God," gives a truly comprehensive and understandable understanding for one either beginning spiritual direction or who wishes to grow in maturity of this essential ministry.
Keating's second section "On the Formation of the Cleric," is the one which I, as a seminary professor and formator, found the most interesting. The first essay of this section, "Relationships That Promote Recovery and Holiness," is a realistic and honest look at the needs of the men who are coming to discern their vocations to the priesthood and who need to be formed to the priesthood. It is also a reminder that no one is called "to the seminary," but to a life of service as a priest. "From Fantasy to Contemplation: Seminarians and Formation in a Paschal Imagination" offers the reader some fine insights into guiding seminarians into moving from a "cyber-born imprisonment in the self" to a greater growth in lectio divina. (104)
Keating's third essay in this section, "Christ is the Sure Foundation: Priestly Human Formation Completed and Grounded in and by Spiritual Formation," should be, in my opinion as a priest formator and seminary professor, essential reading for all formators. It reminds the reader that spiritual formation is at the core of the four dimensions of priestly formation, but it needs to be intrinsically tied to human formation. Keating writes: "Seminarians do not want to be driven or tossed about each day by emotions that rule them. They want to be peacefully directed by a desire for holiness. In human formation, this cry is heard, and the seminarian is directed to the sources that will heal his pain." (127).
In his next essay, "Human Formation and Communion with Christ," he offers to those seminary formators who are working in the external forum some sage advice and some practical tips. I truly wish that I had this formation myself as I began my ministry of major seminary formation. Pages 132-134 I found particularly thought provoking. Keating's next essay, "Seminary Formation and Interior Silence," is one that I find necessary more and more each day, not only for the seminarians with whom I live and for whom I minister, but most especially myself.
Of all of the essays in the book, it is Keating's tenth chapter, "Beyond Schooling: Seminaries, Integral Formation, and the Role of Academics," in this second section "On the Formation of the Cleric," that I found the most thought-provoking. Keating describes the perhaps at-times overemphasis on academics in most self-contained U.S. seminaries. This is something I certainly did not experience personally as a seminary formator at the Pontifical North American College, where seminarians would attend various Pontifical Universities for their theological education, and my role, as the seminary's academic dean, was to be sure that the seminarians are learning what they need and to fill the gaps in what might possibly be considered lacking.
In this chapter, the author warns against "frenetic scheduling" (174–178) in the life of the seminary community, and it is something that seminarians, seminary formators, seminary professors, and perhaps especially seminary administrators, need to be aware of as the academic year progresses. Deacon Keating even brings some valuable ideas forward: why does the seminarian need an M.Div. (perhaps the MA or STB is more than enough)? perhaps seminary professors can do more with less, at least in terms of assigning readings from texts? why should the seminary year follow the academic year? To be honest, these are ideas that have been in my mind as a seminary formator dealing in the academic realm for many years, and I am very glad that such a distinguished formator had similar inclinations.
The author's next section, "Teaching Seminary Theology," is a fine reflection for all of us who teach theology to seminarians to recall, namely that it must be rooted in a true, Christic, ecclesial spirituality. The last two chapters of this section, "Real Celibacy is an Invitation to Divine Beauty" and "The Deacon: Identity and Holiness," also offer some good insight into some pressing issues in clerical ministry today.
Deacon Keating's third section, "The Pastoral Ministry of the Cleric," offers the reader good, solid spiritual advice on "Contemplative Homiletics"; "Contemplative Homiletics: Being Carried into Reality"; "Evangelizing Martyrs," which was a helpful and powerful look on how the cleric can help for the laity for life in the Church and the world today; and finally "Teachings Parishioners to Pray" and "The Eucharist and the Healing of Affection for Sin" are helpful articles not only for the seminary formator, but also the parish priest and parish deacon, and, dare I say it, the diocesan bishop and his auxiliaries.
Overall, Configured to Christ: On Spiritual Direction and Clergy Formation is a text that I would recommend not only on the shelf of a seminary or diaconal formator, but of every priest and deacon. I can tell you that, having read this text, even after a number of years of being in the ministry of seminary formation, I have learned a great deal and I look forward to applying to my future ministry in the new seminary and college where I will be teaching and serving as a formator.
Fr. John P. Cush, a priest of the Diocese of Brooklyn, is a professor of Dogmatic Theology at Saint Joseph's Seminary and College in Dunwoodie, Yonkers, New York. He holds the Doctorate in Sacred Theology (STD) from the Pontifical Gregorian University, Rome, Italy.

Married Priests in the Catholic Church – Adam A.J. DeVille, ed.
DeVille, Adam A.J., ed. Married Priests in the Catholic Church. Notre Dame, IN: University of Notre Dame Press, 2021. 347 pages.
Reviewed by John A. Monaco.
Few topics in Catholicism result in as much frenzy as does the topic of clerical celibacy. During the 2019 Synod of Bishops for the Pan-Amazon Region, above all other issues discussed in the synod, the possibility of ordaining married men to the priesthood was the hot topic. In many ways, the mystique and awe of a celibate priest serves as a sign of the "otherworldly-ness" of an ordained priest's calling. The image of the celibate priest becomes fodder for secular critique, a target for a comedian's routine, and even a plot device for irreverent films.
The most basic and superficial analyses view the celibate priesthood as unnatural, a refuge for abusive behaviors, an inevitable road to a lonely and unfulfilled life. Catechized Catholics are able to see the celibate priesthood as a gift to the Church and a supernatural calling. However, even among practicing Catholics, there is legitimate debate over the mandatory nature of sacerdotal celibacy. Is celibacy fundamental to the Catholic priesthood? Is it an "ontological" requirement? Married Priests in the Catholic Church (edited by Dr. Adam A.J. DeVille) engages these and other questions.
In its collection of essays, the volume responds to what it perceives to be a defectiveness in Catholic apologetics on priestly celibacy. In particular, DeVille takes issue with recent (from the 1990s-onward) trends of essentializing celibacy and the priesthood as one, as well as marginalizing the theology and lived experience of married clergy. Given their marginality in number, it is no surprise that the dominant discourses in Catholicism privilege Roman Catholic viewpoints. That stated, DeVille's intention is to properly situate married priests in the Catholic Church within an intellectually honest historiography, canonicity, and theology. Essays by scholars and generalists try to reveal the beauty and the serious challenges of a married presbyterate.
The book is divided into five parts: 1) history; 2) canon law; 3) ecumenism; 4) personal, pastoral, familial experience; 5) theology. Each section transitions smoothly and complements the others. The volume is bookended by an introduction and conclusion, and DeVille provides two appendices in the back of the book which reproduce texts otherwise very difficult to find: an essay by Victor Popishil detailing the cases of married Ukrainian Catholic priests in Canada who were barred from public ministry due to their marital status, even by 1976, as well as a literature review of claims made concerning clerical celibacy and its origins. These claims (made popular by the late Cardinal Alfons Stickler, Christian Cochini, S.J., and Roman Cholij) are the main counterpoint to the volume's contributors. DeVille's overarching aim is to provide a historical, pastoral, and theological defense of married Catholic priests, while remaining realistic about the many challenges a married presbyterate will face.
The historical section begins with an essay by David G. Hunter, a historical theologian. He examines the historical evidence used in claiming that priestly celibacy is an apostolic tradition. Following the Second Vatican Council, many studies on the history of priestly celibacy emerged, and unanimously acknowledged that "permanent sexual continence did not become a requirement for the higher clergy in the West until the fourth century." (4)
From the 1980s to the 1990s, however, multiple scholars (such as Cohini, Stickler, and Stefan Heid) argued that priestly celibacy began with Jesus and the Apostles, and remained more or less a constant requirement. Hunter criticizes their arguments, due to the lack of historical evidence to assert their claim. Their belief that mandatory clerical celibacy dates back to the Apostles either ignores the Pastoral Epistles or reaches beyond sound exegesis. While 1 Timothy 3:2 ("Now a bishop must be above reproach, a husband of one wife . . .") clearly presumes that clerical celibacy is not mandated or the norm, Heid and others view this passage as referring to the bishop's marriage as a past lifestyle (7).
Hunter states that this interpretation is less likely valid than it is "special pleading" (11). The two other chapters in the historical section deal with the issue of married priests in North America, especially through the Americanist and Latin-centric behavior of certain Church hierarchs in the late 19th and early-to-mid 20th centuries. The hostility of Latin hierarchs to even widowed Eastern-rite clergy led tens of thousands of Greek Catholics into the Eastern Orthodox Church. Archpriest James Dutko's chapter is particularly important in its analysis of a historical event that affected his very own family, and even the parish which he serves. He highlights the ways in which mandatory clerical celibacy has, unfortunately and needlessly, become a "church-dividing issue." (39)
Since clerical celibacy is a discipline, and disciplines are a canonical matter, it is fitting that DeVille includes a section in this volume on canon law. Patrick Viscuso (Greek Orthodox) and Andrew M. Laschuk (Ukrainian Catholic) discuss thorny issues in the Church's law. Viscuso attempts to demonstrate "the doctrinal consistency of marriage and marital life with the priesthood" by examining the canonical impediments of twelfth-century Byzantine canonist Theodore Balsamon's writings on the prohibition of remarriage by the widows of priests. Balsamon viewed the marital union as one mirroring unity in the Trinity, and saw the joined flesh of the spouses as one nature in two hypostases (62). Such an intimate union was to be observed even after the death of the priest, so that his widow was still viewed as being under the canonical law observed by her husband (60).
Laschuk introduces the reader to contemporary papal decisions on married priests in the Eastern Churches, culminating in Pope Francis' reversal of those previous bans on married men to priestly ordination to those Eastern Catholics living in the diaspora (81). Laschuk walks the reader through the development of papal attitudes towards Eastern married clergy, showing a slow progression to today's more irenic attitudes. This is followed by a third section ("Ecumenical Considerations") which offers opinions from married Anglican ministers who were received into the Catholic Church, as well as from a Ukrainian Catholic priest.
The fourth section ("Pastoral-Familial Life") contains six chapters, and thus forms the largest section of the book. These chapters are written by married priests, deacons, and even the wife of a Ukrainian Catholic priest. They are personal, powerful, and testimonial in nature. Whether the writers are married priests, their wives, or their children, they all invite an examination into the familial and parochial dynamic found within a married priesthood. They are also quite honest and candid about the challenges and struggles of married priests, thus combating the tendency to romanticize clerical marriage.
The fifth and final section offers theological reflection on the book's topic, featuring contributors such as Fr. Thomas J. Loya (a celibate Byzantine Catholic priest) and Basilio Petrà (a celibate Roman Catholic priest), both of whom analyze the married priesthood in its relation to the Church's overall mission. For Loya, married priests offer a special kind of witness which complements — and not competes with — the witness offered by celibacy in clergy and monasticism.
Petrà has two chapters in this section, and raises an important question: If there is an "ontological" connection between the Catholic priesthood and celibacy, are married priests somehow deficient in their priesthood? (238) For him and DeVille (whose conclusion serves as the glue keeping all of the previous perspectives together), the married priesthood gives to the Church a beautiful synthesis of the Church's teaching on the sanctity of marriage, and the identity of the priest as a man-for-communion. The Roman Catholic Church can very well keep its celibacy requirement for priests, but should not do so for empty, ahistorical, and superior reasons.
Overall, this text is a much-needed corrective in the face of flat, over-extending defenses of priestly celibacy that one finds in certain Catholic apologetic corners. It should be noted that at no point in the volume do DeVille, nor any of the other contributors, denigrate celibacy. The essays contained in the book simply point to the way that married priests in the Catholic Church fit within the Church's true identity, a Church that can allow various disciplines in accordance with Sacred Scripture and Tradition. It is not often that one finds a book that deals so delicately with a topic as this, and it certainly provides many reasons for respecting the role married priests play in the Church's mission.
For Eastern Catholics, this volume is true vindication, a full-fledged defense of an ancient and valid practice of their Churches. For Roman Catholics, this volume will help them appreciate the beauty of a married priesthood, and to realize that many of the arguments made for clerical celibacy can easily fall into theological sinkholes that demean and diminish the legitimate practices of many Eastern Churches. This is an ideal text for a learned and ecumenically-sensitive audience, whether clerical or lay, and is faithful to the Second Vatican Council's teachings on the Eastern Churches. It is my hope that this book will invite future dialogue on the topic, and will inspire Roman Catholics to view the married presbyterate and the celibate as two hands working in the Lord's vineyard, together.

Sunday Comes Every Week – Frank G. Honeycutt
Honeycutt, Frank G. Sunday Comes Every Week: Daily Habits for the Busy Preacher. Grand Rapids, MI: Eerdmans, 2019. 156 pages.
Reviewed by Christopher Siuzdak.
"The Sunday readings will resonate in all their brilliance in the hearts of the faithful if they have first done so in the heart of their pastor," reflects Pope Francis in the apostolic exhortation Evangelii gaudium (n. 149). Proper preparation pays immense dividends. In this work aimed principally at newly minted clergy across Christian confessions, who oftentimes find their idealistic expectations colliding with the jagged shores of lived reality, the author proposes clear, candid, and personally proven "homiletical habits" that are intended to unleash the power of the Word (9).
The author divides the craft of sermonizing into seven major domains: listening, hearing, exegeting, naming, writing, rehearsing, and offering. Each of these stages is linked to a consecutive day of the week, but the framework's spacing is not meant to be interpreted mechanistically. The author's undergirding assumption is that preparing to preach is not extrinsic to daily pastoral ministry.
Listening on Monday involves selecting the principal passage for preaching (12). In order to steer clear of clumsily juggling too many themes or overloading listeners with a torrent of insights, it is important to narrow down the principal preaching text. "Most sermons," the author recommends, "will benefit from the preacher's ability to write (cogently and privately) a single sentence describing the sermon's aim" (12). Picking one's focus early allows ideas to "percolate" and "marinate" in one's heart and mind (13).
Hearing on Tuesday involves praying and playing with the text, that is, posing amusing questions, considering hypothetical outcomes, wondering why a certain word was chosen over another, discerning tenor and tone, and locating our lives in the narrative (30). This need not be a solitary exercise. In fact, "Older people, small children, and others will be honored that you've bothered to ask them how a specific Bible character may have sounded in a certain situation. Homebound and hospitalized members who aren't able to worship with the wider community will feel included even though absent" (40). Hearing involves both vertical and horizontal dimensions.
Exegeting on Wednesday means becoming a "scriptural sleuth." Not only does this mean consulting learned commentaries or carefully analyzing the text, it involves investing time in "unhurried conversations" that "will powerfully shape the themes that surface in any preaching text and the words you chose for proclamation" (56).
Naming on Thursday involves crystallizing a theme statement that steers clear of such temptations as manipulation or distracting clutter. When beginning to make choices and sketch an outline, the author points out the need to be mindful of the fact that "sermons often need built-in periods of silent pondering" in order to "allow parishioners time to ponder and do their own reflecting" (82). Writing on Friday helps "clearly frame the entry point" of the sermon's theme (109), allows for a creative retelling of a biblical passage "for a culture that is increasingly unfamiliar with scriptural scope" (111), enables the development of a "controlling metaphor which will increase thematic consistency and aid in the ease of listening" (117), and helps "the preacher gain access to a listener's imagination in ways that didactic discourse cannot" (120). In short, this step involves articulating in a manner most comprehensible to the recipients the insights that have arisen from prayer, study, and pastoral experiences.
Saturday is for rehearsing and revising. Poor word choice or botched pronunciation can "sink a sermon," but practice can prevent such unfortunate outcomes (128). Sunday involves not merely a performance of the sermon, but an offering of it to God and God's people. The author points out that "pastors sign on for a career of feeling a little out of sync with the good people [they] lead" for "a pastor ultimately serves Christ and the apostolic tradition rather than a specific congregation" (141–142). A preacher, therefore, should not be demoralized by occasional resistance or rejection by the congregation. Even Saint Paul asked: "Have I now become your enemy by telling you the truth?" (Galatians 4:16) (50). The most important criterion is allegiance to Christ.
Given that the author is a Lutheran minister and the target audience of this book is interdenominational, it is unsurprising and understandable that salient Catholic texts on the craft of preaching are not cited in the bibliography. Catholic readers may wish to supplement their reading with the wisdom contained in Pope Francis' 2013 apostolic exhortation Evangelii gaudium (specifically, the third chapter), the Homiletic Directory issued in 2014 by the Congregation for Divine Worship and Discipline of the Sacraments, the United States Conference of Catholic Bishops' 2012 document Preaching the Mystery of Faith: The Sunday Homily, or Pope Benedict XVI's 2010 post-synodal apostolic exhortation Verbum Domini.
In sum, this easily readable work convincingly contends that a successful dominical sermon cannot be composed in a single sitting or "on the fly." As Pope Francis has observed in Evangelii gaudium, "A preacher who does not prepare is not 'spiritual'; he is dishonest and irresponsible with the gifts he has received" (n. 145). The well-paced strategy for sermonic preparation outlined in this book will help countless clergy across numerous denominations preach with genuine devotion and maximal effectiveness. By sharing insightful advice and practical tips, the author offers valuable mentorship in a manuscript.
Christopher Siuzdak is a canonist in the Tribunal of the Diocese of Portland.

Diary of a Pastor's Soul – Rev. M. Craig Barnes
Barnes, Rev. M. Craig. Diary of a Pastor's Soul. Ada, MI: Brazos Press, 2020. 235 pages.
Reviewed By Lawrence Montz.
Rev. Craig Barnes is a Presbyterian pastor who has served in four parishes as well as a professor at Pittsburgh Theological Seminary. In 2013 he became president of Princeton Theological Seminary, the largest seminary affiliated with the Presbyterian Church (USA). Rev. Barnes is a lecturer and also an author of several books including his most current one, Diary of a Pastor's Soul: The Holy Moments in a Life of Ministry.
This is a semi-autobiographical account of a minister preparing for retirement during the last year of his church service. It reflects on the theological, pastoral, and personal experiences of a long serving pastor as he nears the end of his ecclesiastical calling. The author emphasizes that this is not a novel nor a dialectic, although it has elements of both; rather, it touches more on his interior growth as a father and pastor. The names involved are kept confidential and the situations embellished often to better tell a story. Rev. Barnes hopes that these reflections will be helpful to young pastors. Undoubtedly it can also help older ministers and priests by begetting a fuller understanding of their calls and experiences, regardless of affiliation.
The writing pattern is in a weekly diary format spread over the last twelve months of pastoral service. It is a very easy read to the busy pastor and laymen alike with each vignette lasting only three or four pages. The book can also serve as a reference guide for situational issues, not as a "how to'" manual but considered insights of an experinced pastor and professor. Not a theological tome, but personal testimony.
The weekly episodes cover the gamut of most pastors' experiences during a fruitful career. The themes include events that most leaders would anticipate. Problems arising because they are so busy that personal and family lives seem to take second place. Local church politics in varied forms and pastoral concerns typical with a normal congregation are described and the impact or effectiveness as pastor of his flock highlighted.
Perhaps, for me as a non-minister, the most unexpected situation touched upon was the writer's loneliness within his own congregation. He truly loved them but his job was first to serve them and not befriend the people in the pew. Obviously he became close to the people he worked with but while close, they were not friends but brothers and sisters. His task was to love enough to no longer expect mutuality because he was their leader first and foremost. His true friendships were found outside of the church. One of the most telling events is when he told some neighborhood friends who were seeking a new congregation not to join his because he was concerned about losing that close personal connection they then enjoyed. After all, a "pastor is always a pastor."
For laymen unrelated to a pastor, the personal triumphs and travails these men and women undergo are only glimpsed at by our loose associations with these servants of God. Often we expect them to have all the answers and frequently do not realize that their best answer is to be silent and let the person in need develop the solution that works best for them, and often to realize that there may not be an answer that the pastor or church can provide. I plan to share this book with my own pastor and a young Baptist preacher friend. With God's grace I hope at least to be more understanding of my own church shepherds.
Lawrence Montz is a Benedictine Oblate of St. Gregory Abbey, past Serran District Governor of Dallas, and serves as his Knights of Columbus council's Vocations Program Director. He resides in the Dallas Diocese.

Discernment Do's and Don'ts – Fr. George Elliott
Elliott, Fr. George. Discernment Do's and Don'ts: A Practical Guide to Vocational Discernment. Gastonia, NC: TAN Books, 2018. 128 pages.
Review by Matthew H. O'Donnell.
Receiving the Sacrament of Confirmation, in grade eight in my diocese, is a special time for young Catholics to speak for themselves in choosing to follow Christ. This is often evidenced by embracing a Confirmation name. In the book Discernment Do's and Don'ts: A Practical Guide to Vocational Discernment, Father George Elliott crafts a travelogue of the discernment journey. He shares real-life examples from his years in ministry as well as insights from his own life. In the preface, Fr. Elliott identifies his audience as Catholic high school students, college students, and young adults. I would also add Confirmation candidates.
Many a good spiritual director will lead off a first conversation with the basic yet fundamental question: How's your prayer life? Fr. Elliott's practical wisdom reflects on this point. How can you know what God wants of you if you're not listening? This coming-of-age moment in young peoples' lives needs to be grounded in answering the call of Vatican II: the universal call to holiness. Discernment can only flourish in the good soil of holiness.
Throughout the relatively short text, the life journey of discernment is illustrated by a range of particular vocations. He starts by presenting an outline of formation. Many people may think formation is only for monks and nuns. Fr. Elliott's approach is for everyone. He even goes so far as to state that he doesn't want everyone to become solely priests, religious, married, or single. He realizes, as with the Body of Christ, all people living only one vocation is not in God's plan. We all have a role to embrace. He urges readers to be themselves when discerning. Don't choose your vocation in order to make someone else happy. Your decision will influence the rest of your life.
Divorce is so pervasive in our society, be it "no fault" or otherwise. Clergy abandoning their ministry is also scandalous. Even though the living arrangements may change should you change your vocation, "the rest of your life" remains forever changed by the decision made. That is why Fr. Elliott spends so much time with the formation program. Perhaps that is why he addresses his book to the audience he does. He believes that there has to be a certain spiritual maturity to be reached before one can make an informed decision. It takes an honest education to learn about the various vocations. Getting to know people who are living the life already is essential to learning on a deeper, more personal level than mere books. It's like learning a language. There is a difference between studying vocabulary words in school versus having an immersive experience spending time abroad.
Once the decision is made to pursue a particular vocation, the lifestyle of the individual has to be of one proper integration. This action entails responsibilities. Rather than being thought of as giving up something, it should be considered a quest for the something more. Fr. Elliott's example is of a young man going into the seminary who has been dating a young woman. While Fr. Elliott encourages young people to have healthy relationships with the opposite sex during the formative years, he professes that once the page has been turned to actively choosing a particular vocation, the dating relationship should be ended.
The keystone is consistency. Fr. Elliott champions commitment to the vocational discernment process, even if the road is sometimes difficult. He urges young people not to give up. "Every vocation requires patience, consistency, and a dogged perseverance to live it faithfully." Whether married, single, religious, or priestly, starting off on the right first step makes all the difference. It is like building the house on rock.
I highly recommend this book to be integrated into PSR (CCD) curricula, as well as preparation for the Sacrament of Confirmation. It would be a great conversation starter for encouraging people to be open and to take vocational discernment seriously. This book is a travelogue. It's up to you to be the tour guide.
Matthew O'Donnell is a graduate of Saint Ignatius High School in Cleveland and John Carroll University. He and his wife, Leah, are parishioners of Saint Mary Parish in Chardon, Ohio.