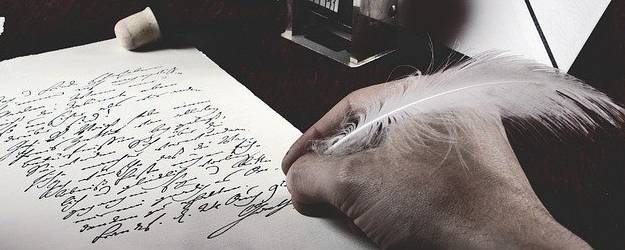 At the end of his recently published posthumous memoir, Father Marvin O'Connell quotes the words of Pontius Pilate from Scriptures. "Even though I too can write Quod scripsi, scripsi, my trouble is not the same as Pilate's. My trouble has to do with the sheer bulk of what I have written over a long career. I'm startled when I contemplate what I've asked readers to accept from me. . . . It takes more than a snifter of pride to thrust such a mass of one's own stuff upon an unsuspecting public. I plead guilty and ask for forbearance. Yet I must say that, like Pilate, I'm pretty satisfied with what I have written."1
That paragraph reveals much of the career and character of O'Connell — erudite, elegant, and gentlemanly with a whiff of (self-acknowledged) pride. O'Connell, who died in 2016, is well served by his friends, including the Holy Cross priest Wilson "Bill" Miscamble, the well-known Notre Dame philosopher David Solomon, and the journalist William Schmitt, in compiling a collection of his occasional writings to accompany his unfinished memoirs. Through these writings we are introduced to (or reacquainted with) an impressive mind and accomplished scholar whose faith and priesthood deeply informed his work. We are also provided a unique perspective into the history and culture of American Catholicism given Father O'Connell's personal story and connections to some of the important events and personalities of the twentieth-century Church.
While Telling Stories That Matter: Memoirs and Essays has already been ably reviewed in Homiletic & Pastoral Review, I would like to expand on that review and, more generally, on the life and legacy of Father O'Connell.2 In the interest of full disclosure, I confess my own ties to Father O'Connell, who served as my advisor and dissertation director during my graduate years at Notre Dame. As a young would-be scholar, I was awed by O'Connell's erudition and more than a little intimidated by his Old World persona. I also benefited immensely from his direction and unfailing kindness. I remember one class when I submitted a book review of a biography of the nineteenth-century English statesman Lord Palmerston (Henry Temple) by Jasper Ridley. Aware of Ridley's earlier biography of Thomas Cranmer, I dared to criticize the biographer for venturing beyond what I took to be his sixteenth-century "specialty." O'Connell scribbled largely across my paper, "This is exactly the kind of academic snobbery that we must avoid." Little did I realize at the time that O'Connell himself wrote well-received histories on both the sixteenth-century Reformation and the nineteenth-century Oxford Movement. Lesson learned.
Marvin R. O'Connell (1930-2016) was born an only child of middle-class parents in Depression-era St. Paul, Minnesota. After a childhood marked by family wanderings throughout rural Minnesota and northern Iowa, O'Connell entered the minor seminary of the archdiocese of St. Paul. Buoyed by his boyhood attraction to literature, he excelled over twelve years of seminary education and was ordained an archdiocesan priest in 1956. That very year he accepted a Lingard Fellowship (named in honor of the eighteenth/nineteenth century English priest-historian) for graduate historical study at the University of Notre Dame. The fellowship was created to honor Notre Dame's hiring of the internationally renowned English priest-historian Philip Hughes, and the Lingard fellows were expected to complete a doctorate under Hughes' direction. Hughes, author of important works on English Reformation history, deeply impressed O'Connell. Through Hughes, O'Connell was connected to a rich tradition of English historical scholarship and Catholic culture.
O'Connell's dissertation on the sixteenth-century English recusant thinker Thomas Stapleton was eventually published by Yale University Press. From there on O'Connell was launched on a trajectory that led to a slew of significant scholarly publications (mainly books, as Hughes advised him that sustained scholarship was best reflected in book-length works). Inspired by Hughes' reflections on John Henry Newman, O'Connell completed a history of the Oxford Movement in 1969 (The Oxford Conspirators) and in 1974 published a volume (The Counter Reformation, 1559-1610) in the prestigious Rise of Modern Europe series edited by Harvard historian William Langer. The latter work was intended for Hughes himself but taken up by O'Connell after the death of his mentor in 1967. Later works included a novel focused on a Midwestern Catholic politician (McElroy, 1980), a biography of the towering St. Paul archbishop John Ireland (John Ireland and the American Catholic Church, 1988), a history of Catholic Modernism (Critics on Trial: An Introduction to the Catholic Modernist Crisis, 1994), a biography of the early modern French Catholic thinker Blaise Pascal (Blaise Pascal: Reasons of the Heart, 1997), a massive biography of Notre Dame's founder Edward Sorin (Edward Sorin, 2001), and a history of his home diocese (Pilgrims to the Northland: The Archdiocese of St. Paul, 1840-1962, 2009).
All of O'Connell's historical works were characterized by exhaustive archival research and an appealing style. For O'Connell, it was imperative to master all the relevant sources when researching a topic, but equally necessary to write the story well. O'Connell held his own in the contemporary arena of historical scholarship given his mastery of the topic at hand, but he also insisted that modern scholarship incorporate the insights of more traditional literary sources and works sometimes considered archaic by academic modernists. I remember him once bemoaning a conversation with an American scholar who ventured an opinion on Abraham Lincoln. O'Connell countered with a reference to Carl Sandburg's Pulitzer Prize-winning multi-volume biography of Lincoln, published between 1926 and 1939. The scholar admitted that he had never read Sandburg, to O'Connell's dismay. I also recall a story he told about a young priest who began a conversation with "Well, I don't know anything about Newman, but . . ." at which point O'Connell ended the exchange. When, in recent years, I told Father O'Connell that I was interested in the works of the English Catholic poet Alfred Noyes, he immediately began quoting from Noyes's famous poem "The Highwayman" and soon after mailed a copy of a book on English literary converts to me.
At the same time of his continual "scribbling," Father O'Connell taught undergraduate and graduate courses, first as a faculty member at the College (now University) of St. Thomas and, from 1972 until his retirement in 1995, at the University of Notre Dame. As an educator, O'Connell was known for his polished lectures and rigorous expectations of students. As he states in his memoirs, "Methodology is too fancy a term to describe my performance in the classroom. I simply gloried in constructing an attractive verbal framework for the material at hand to present to my bright young audience."3 In his memoirs, O'Connell approvingly repeated a student comment on a course evaluation, "His Eminence O'Connell comes down from Mount Olympus several times a week to share his thoughts with us groundlings."4 I can attest from personal experience that his magisterial lectures, replete with rich anecdotes and telling stories, deeply impressed young minds. On the last day of a lecture course on the Reformation, students spontaneously rose to their feet and applauded — a commendation rare for a demanding course on such a complex topic.
Marvin O'Connell was a renowned scholar and effective teacher, but he was much more than that. His reminiscences reflect his own involvement in, and rich reflections on, important moments in the history of the American Church in the conciliar era. He writes affectionately of his part-time pastoral work in parishes from Minnesota to Michigan and New York City. Like his fellow Minnesotan J.F. Powers, whom he eulogizes in Telling Stories That Matter, O'Connell relished the culture of parish life and the camaraderie enjoyed by his fellow priests. He was disturbed by the exodus of priests from their ministry in the 1960s and 70s, as always reviewing the trend through stories of his personal friends and colleagues. He subtly chronicled his own evolution from "Commonweal Catholic" to conservative critic, partly through the influence of friends like the New York priest Eugene V. Clark, his fellow Lingard Fellow at Notre Dame and later secretary to Cardinal Francis Spellman and communications director for the archdiocese of New York (once referred to as "the Mother Teresa to the rich" for his cultivation of wealthy Catholic benefactors). Through Clark, O'Connell came to know William F. Buckley, for whose National Review he wrote a critique of Catholic progressives entitled "Gnostics on a Train." Of course, O'Connell's oldest and closest friend was the Thomistic philosopher Ralph McInerny. O'Connell and McInerny knew each other from seminary in St. Paul and maintained a deep friendship through their years at Notre Dame.
And O'Connell offered his perspectives on contemporary Catholic issues by doing what he did best — writing a weekly column entitled "Tracts for the Times" from 1967 to 1973 (roughly 300,000 words by his own count). "Tracts for the Times" was eventually syndicated and published by 30 diocesan newspapers "from Honolulu to Atlanta to New York." The column was first conceived as a "point, counter-point" exchange between O'Connell as conservative and Andrew Greeley as liberal commentator in the St. Paul diocesan paper but soon became a stand-alone work by O'Connell, who brought his trademark style and deep learning to issues ranging from the Catholic charismatic movement to sports to Church teaching on birth control. O'Connell is at his best in his memoirs as he reviews the events of his rich scholarly and priestly life, telling stories that resonate with Catholic readers; indeed, telling stories "that matter" to his time and today.
The essays included in Telling Stories That Matter highlight O'Connell's broad intellectual interests and reflect his personal style. They include comments on historical topics ranging from the Spanish Inquisition and the Oxford Movement to Catholic Modernism in which he insists on historical accuracy even at the expense of tempering his own intellectual predilections. In a review of Robert Bolt's drama and screenplay A Man For All Seasons, entitled "A Man for All Seasons: An Historian's Modest Demur," O'Connell professed his deep admiration for Thomas More but insisted that, based on sound historical perspective, More was more a man of his times than a man for all seasons. Among his friends, O'Connell was noted as an utterly honest and sometimes caustic reviewer of books, once starting a book review with the sentence, "This is the worst book I have ever read all the way through."5 In a review of Richard McBrien's 1987 book on religion and politics in America (Caesar's Coin), O'Connell skewers what he regards as "Father McBrien's" pseudo-scholarship, intellectual arrogance, predilection for lists, and personal biases. "Father McBrien has not written a wicked book, only a trivial one," O'Connell concluded, "Unless it could be argued that to trivialize such an important subject is itself a species of wickedness."6
Among the most poignant essays written by O'Connell are his confessions of faith and affirmation of the value of historical understanding in underscoring Christian beliefs. For O'Connell, the work of the historian demanded rigorous application to archival research and unquestioned objectivity in pursuit of truth. As Christopher Siuzdak ably reflects in his HPR review of O'Connell's memoirs, the historian shares that obligation with the priest, both of whom seek truth in order to "help people understand who they are and where they are situated in the grand scheme of things."7 Faith welcomes truth just as truth is fulfilled by faith. Historical truth deepens and complements our commitment to faith. Christians have no need to hide from or apologize for the past. As O'Connell eloquently asserts, "Philosophers may enlighten us about our faith, theologians may give us stunning insights into its meaning, social scientists may instruct us as to how its principles can be usefully applied to a certain set of circumstances. But in the end we keep coming back to the same nagging question: Is the Christian religion true? And that question remains essentially an historical one."8 For O'Connell, there was no doubt — "The life of Christ is extended into the life of his people the Church. So the Christian historian who practices his craft with sensitivity is about a business which is at once humane and divine."9
There are few, if any, Marvin O'Connells left in this world. More's the pity. As Christians and as people endowed with intellectual curiosity, we could profit from the model of Father O'Connell, a man of faith as well as a careful, uncompromising scholar. We could use more of his style and wit. We might learn from his example of "telling stories that matter." For Marvin O'Connell, the human experience boiled down to history, and history was a collection of stories that must be told honestly and well. If done so, history — our lived experience — really matters.