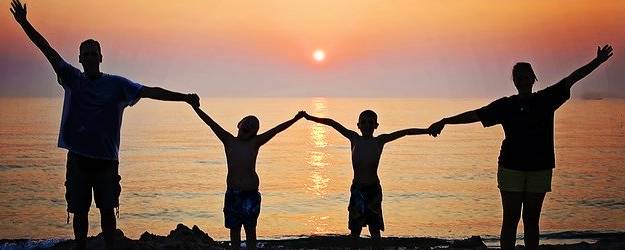 Many Catholics attached to the traditional rites of the Church are familiar with the brief video "Why the Latin Mass." Fr. Gommar-Albert DePauw, the speaker, was a priest famous for his celebration of the Tridentine Mass during the pre-Summorum Pontificum days, and would also globally propagate the Mass over shortwave radio. In this speech, he presents a solid canonical argument for the non-abrogation of the Missal of St. Pius V, emphatically affirming that the Tridentine Mass was approved "in perpetuity." Pope Benedict XVI would indirectly ratify such an argument in Summorum Pontificum by qualifying the Missal of St. Pius V with the phrase "numquam abrogatam."
Father DePauw's name has in many ways become synonymous with the fight to preserve the Traditional Roman Rite, and rightly so. It is not as well known that Father left behind a rich legacy of his personal, hand-written lecture notes which are preserved at the archives of the Catholic Traditionalist Movement in Westbury, NY. These have received very limited, if any, exposure since his departure from Mt. St. Mary's Seminary in Emmitsburg, MD.
This brief essay, submitted as a tribute to Fr. DePauw on the fifteenth anniversary of his death, aims to bring his voice as a classical Scholastic theologian and canonist to comment upon the question of the morality of natural family planning, which repeatedly raises a number of questions, particularly as many of the laity are coming to a deeper knowledge and respect for the Church's perennial teachings on marriage and family life.
The Life of Fr. Gommar DePauw
Father DePauw was ordained at the height of World War II during the Nazi invasion of Belgium, having served as a combat medic in the Belgian army. During the course of the war, he pursued his studies in canon law, moral theology, and Church history during the time of severe bombing of the Catholic University of Louvain, which he describes as "an institution hailed by all Popes . . . as one of the Church's most outstanding intellectual centers." Upon arriving in the United States after the war to join his American relatives, he became a naturalized citizen and completed his doctorate at Catholic University of America. At the appointment of Archbishop Francis P. Keough, he began an illustrious career teaching moral theology and canon law at Mt. St. Mary's Seminary lasting from 1952 until 1965. Not only would he serve as academic dean, but in class, he would also teach a beatus, Blessed Stanley Rother, who was later killed in odium fidei.
DePauw provides a most interesting and indubitably trustworthy voice in moral theology for Catholics, as he served not only as a seminary professor, but also as a peritus at the Second Vatican Council — one who had the fortitude to be among the first to speak against the growing problems in theology and liturgy and in defense of tradition. Upon the introduction of the vernacular in the liturgy in November 1964, he fought against the elitist imposition of the conciliar liturgical changes, and requested respect for those members of the faithful who opted for the traditional Mass. Issuing the "Catholic Traditionalist Manifesto" on December 31, 1964, he would sacrifice his esteemed seminary teaching position, and in 1968, establish the Ave Maria Chapel on Long Island, where the Tridentine Mass now continues to be celebrated. DePauw never broke communion with the visible Church, retaining incardination until death in the suburbicarian diocese of Tivoli. Father passed away fifteen years ago on May 6, 2005. Not long ago, this author had the privilege of being able to review some of Father DePauw's moral theology lecture notes, which prove to be a treasure-trove of traditional Catholic theology.
DePauw and Family Limitation
Opinions now circulate among various Catholics of unimpeachable orthodoxy concerning diverse questions of moral theology, specifically on topics such as the question of natural family planning as relating to the notion of the "contraceptive mentality" described by St. John Paul II in Familiaris Consortio and Evangelium Vitae. Some recent articles in publications aimed toward more traditional Catholics have had the unintended effect of raising doubt in many of the faithful's minds about whether natural family planning is permitted. DePauw, in his approach, consistently desired to inculcate a general attitude of realism and understanding, in the style of Pope Pius XII, who explained this approach to "give peace to troubled consciences." He echoed the wholly orthodox views of Léon-Joseph Cardinal Suenens in Love and Control in this regard, namely, that periodic continence could potentially be a healthy means of human prudence ordering conjugal love in view of the divine plan, and "vivified with the gifts of wisdom and counsel . . . surrounded as it is by prayer."1
In his notes "De Virtute Castitatis" (subtitled "Pastoral Medicine"), Father attempts to inculcate to his students — while constantly affirming the traditional teachings of the Church on marriage and the family — a "positive outlook on life," stemming from a "'psyche of pride' of being a Catholic resulting from an acquired new identity." Citing Msgr. George Kelly,2 he argues that married couples may properly begin to limit the size of their families when five conditions are fulfilled: 1) that the marriage is based upon the acceptance of "generous fruitfulness," i.e. the couple is willing to have children during the course of the marriage; 2) the decision is mutual; 3) the means used are not immoral (i.e. no abortions, no direct sterilization, etc.); 4) the danger of incontinence or infidelity is remote or made remote by both natural and supernatural means; 5) there are good reasons to limit the family size.
These "good reasons" are often a subject of recent debate among Catholics of a more traditional mindset. DePauw cites the outline of reasons provided by Pius XII in the "Address to Midwives."3 He notes that this list is non-taxative, and that some of these reasons may be temporary, while others may be permanent. These reasons include eugenic reasons (i.e., that conception may result in miscarriage or stillbirth, or "the real probability that future children may have some serious hereditary defect"). The second category is economic reasons, meaning that parents are not financially able to provide decent living standards for more children. These standards, DePauw notes, include "comfortable housing, proper education, and the ability to save for the future." Social reasons are situations such as employment which is non-conducive to raising a family, such as some forms of military service. He also notes medical reasons, such as the illness of one of the parties, or having had a child who needs an exceptional amount of care. As a subset of medical reasons, DePauw also includes psychological reasons, such as "personality defects which make it impossible for certain individuals to be good parents for any child, or at least for a large family . . . while they still retain the right to marry." He makes the analogy to military duty, where some individuals would not be capable of assuming such a task. It can be said, then, that DePauw seeks to balance the natural right to marry with the obligation of procreation and education of offspring.
Coming to an important pastoral consideration on the topic, DePauw reaches an important note: if these conditions are missing, what kind of sin would be involved? He concludes that if Condition 1 or 5 is missing and there is no justifying psychological reason, it would be a venial sin at the most, since, in his words, "no couple can in practice be accused of mortal sin merely because of the use of rhythm without sufficient reasons." He proceeds to discuss the duty to procreate, referencing again Pius XII's "Address to Midwives," and arguing that Pius XII did not wish to settle the issue as to whether or not this constituted mortal or venial sin. This leads DePauw to conclude that "no confessor, no matter what his personal stricter views may be, may refuse absolution to those who intend to practice periodic continence even for life, merely on the grounds that they do not have justifying reasons. Married people should be left to judge their own reasons for limiting their family."
Lest it be said that DePauw was a laxist, he indicates that if Conditions 2, 3 and 4 (as indicated above) are missing, then mortal sin would be incurred. This is so because, he argues, lacking Condition 2 would be an injustice to the party seriously and reasonably requesting the marital act, and the lack of Condition 4 would open up the couple to severe dangers to "chastity, marital fidelity and harmony."
Undoubtedly owing to his classical theological training at Louvain, he goes on to discuss the sic-et-non of some of the disputed questions of 1964, including the debates concerning the birth-control pill — as well as even presenting arguments pro et contra concerning the success rate of the then-existing "rhythm method" — but concluding by proposing numerous sound arguments in favor of it, from both a scientific and theological standpoint. Presenting the majority opinion of moral theologians (which, regrettably, would become the "minority opinion" of the Pontifical Commission on Birth Control) that the use of the "Pill" would induce direct sterilization, he nonetheless also presents the minority opinion of Louis Janssens, a canon of Mechelen and magister of theology in Leuven, that this is not a clear-cut case of direct sterilization, but rather of temporary indirect sterilization. (DePauw does conclude, in a letter to the editor of Time Magazine dated April 10, 1964, that Janssens was not teaching that the "pill" was a correct use of family limitation, but merely engaging in speculation.) DePauw gives credence to an assertion that no less than Alfredo Cardinal Ottaviani was favorable to debate at this time among legitimate theologians on this matter — a reality which was borne out by the establishment of the above-mentioned commission. He concludes, however, based upon his personal knowledge of Canon Janssens, that Janssens would ultimately submit himself to the decisions of Rome in this and any matter. While Father DePauw was no longer teaching seminarians in 1968, there is plentiful evidence (as will be noted below) to conclude that he was firmly in support of the reaffirmation of Humanae Vitae concerning the perennial Catholic teaching against artificial contraception.
DePauw does remark, citing both Pius XII and John XXIII, that the Church gives great encouragement to large families and supports this endeavor, but equally notes that the primary end of marriage is not mere procreation, but also the education of offspring — responsible parenthood. Priests, in his opinion, could even rightly encourage couples to inquire about natural family planning, but to leave the practical aspects of it to a qualified doctor or to their own personal study. He emphatically states that couples do not need the permission of the priest to engage in natural family planning, and that instruction on the matter should be given outside the confessional to the couple together, and then to each party individually. The priest's duty is to help the couple to formulate a correct judgment as to whether or not natural family planning is morally licit and psychologically advisable.
Recent scholars such as Dr. Kevin Miller, PhD4 have equally reaffirmed that the reasons needed for the use of natural family planning are just causes rather than necessarily grave causes. Given the outlines of traditional Catholic moral theology on the question of natural family planning as described above by DePauw, it could behoove priests involved in the ministry to souls to consider DePauw's moral-theological reflection, and not to hesitate to offer such consolation to members of the faithful who might be suffering scruples about the use of natural family planning.
Conclusions
It has been the goal of this article to revisit a traditional, Scholastic hermeneutical approach to moral theology which could be pastorally helpful with the recurrent question of natural family planning. This hermeneutic can be perfectly well harmonized with the critically-important magisterium of Humanae Vitae and subsequent pro-life and pro-family documents particularly emanating from John Paul II.
To close, it is worth revisiting as well the words of Russell J. McVinney, bishop of Providence, who, in issuing a pastoral letter on August 6, 1968, on the topic of Humanae Vitae, proclaimed that "under pressure from aggressive dissenters, [birth control] has become a very controversial issue . . . and with a courage which has been characteristic of his predecessors, [Pope Paul VI] reiterates the traditional teaching on this subject, even though it must be in some circles unpopular." A fellow Louvain alumnus who shared many of DePauw's concerns about the trajectory of both theology and liturgy subsequent to the Council, McVinney was absolutely of one mind with DePauw on this important papal encyclical. DePauw sent a telegram to the Holy Father on July 29, 1968, claiming Humanae Vitae as a "God-inspired victory for Truth and Tradition." The onus of protecting and proclaiming truth and tradition remains the privilege and responsibility of all clergy, but also of the entire Mystical Body of Christ. While sharing this condemnation of artificial means of birth control, it is equally important for priests that married couples be at peace about what would legitimately constitute morally licit options for their family life. It is this author's hope that Fr. DePauw's insights might contribute in some small way to this pastoral imperative.