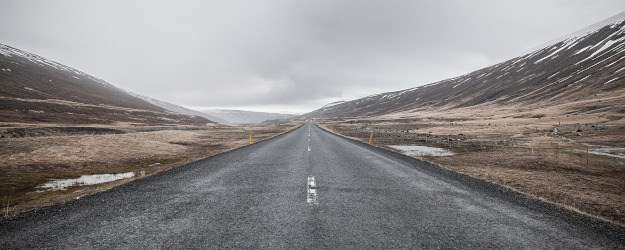 The Girl Who Learned How to Kneel: The Story of Etty Hillesum
By Patricia McCarthy. Reviewed by Magdalena Randal. (skip to review)
The Bible and the Gospel: The Meaning of Scripture — From the God Who Speaks to the God Made Man
By Louis Bouyer. Reviewed by Briana Maund. (skip to review)
Defending Boyhood: How Building Forts, Reading Stories, Playing Ball and Praying to God can Change the World
By Anthony Esolen. Reviewed by Rev. John P. Cush. (skip to review)
YOUCAT Bible
Reviewed by John Kowalski. (skip to review)
We Are the Lord's: A Catholic Guide to Difficult End-of-Life Questions
By Jeffrey Kirby. Reviewed by Christopher Siuzdak. (skip to review)
Conversion: Spiritual Insights into an Essential Encounter with God
By Fr. Donald Haggerty. Reviewed by Fr. Marty Pable, OFMCap. (skip to review)
A Heart for Evangelizing
By Joseph Hollcraft. Reviewed by Fr. Martin Pable, OFMCap. (skip to review)
Christ in the Classroom: Lesson Planning for the Heart and Mind
By Jared Dees. Reviewed by Seth Galemore. (skip to review)
Broken Gods: Hope, Healing and the 7 Longings of the Human Heart
By Greg Popcack. Reviewed by Marcus Benedict Peter. (skip to review)
---
The Girl Who Learned How to Kneel
– Patricia McCarthy
Patricia McCarthy, The Girl Who Learned How to Kneel: The Story of Etty Hillesum (New York: Alba House, 2013) 62 pages.
Reviewed by Magdalena Randal.
In the slim pocket-sized volume, The Girl Who Learned How to Kneel: The Story of Etty Hillesum, author Patricia McCarthy's attention is set on the transformative power of grace as evidenced in the remarkable life of Etty Hillesum. McCarthy's book honors Ms. Hillesum's own request; she apparently asked that any book of her life be titled "The Girl Who Learned How to Kneel." Contemporary theologians like Sarah Coakley have described this physical act of subordination as a sign of emotional and spiritual freedom. Kneeling for Ms. Hillesum was indeed a surrender to victory.
With gentle discretion, the author intimates that Ms. Hillesum was, before her conversion process began, whether by nature or by the extremes of her circumstances, a woman subject to desires of the flesh. Indeed, in the way McCarthy has abridged her biography, Etty seems very much to be a needy child always seeking love and comfort from people who cross her path- mostly men.
Like a forgiving parent welcoming their child home after a lengthy absence in some carnal wilderness, God embraces Etty in the way that only the truly vulnerable can experience welcome. Reading about Etty's successive experiences kneeling then gazing heavenward in awe, the innocence so often seen on a child's face is evoked. A child holding hope through good and bad. Etty's simple practical focus brings peace to an environment of extraordinary suffering.
The way Etty learned to kneel — the moments when she simply got down on her knees as an action to invoke the comfort that comes from capitulating to grace-become evidence of her surrender to a reality that she recognizes as constantly infused with grace. As she performs the tasks of daily life amidst the increasing chaos of her surroundings, Etty nurtures a profound calm. Heeding the inner voice, she discovers a register inside her heart, the place inside a person where, paradoxically, God hides from so many. Etty's example of looking within herself to become intimate with a seeming distant God is magnificent. Yet the moments she found herself capitulating to grace arose not in temples or cathedrals but on bedroom and bathroom floors.
Patricia McCarthy's diminutive work is the kind of treasure that any soldier ought to have at their bedside before they are required to engage in activities that may create the kind of tragedy Ms. Hillesum had to endure. If the booklet doesn't become required reading at Westpoint, it ought to at least to be readily available to confused uptight people seeking complicated ways to find peace.
Etty's compulsions dissolved as her kneeling into grace healed her insecurity in the face of horror. This pocket-sized book points to a vast phenomenon; The many souls whose faith transcends the complexities of organized religion. The believers who unite with a common God in their own simple, unique ways.
Magdalena Randal is a Catholic, freelance writer.
The Bible and the Gospel – Louis Bouyer
Louis Bouyer, The Bible and the Gospel: The Meaning of Scripture — From the God Who Speaks to the God Made Man (Providence, RI: Cluny Press [1951] 2019) 336 pages.
Reviewed by Briana Maund.
How should one read the Bible? It is a long and complicated corpus, full of different genres of literature, far removed from our present context, and not always easy to understand. For Christians and scholars alike, there is an ever-present question of how it all fits together. In The Bible and the Gospel, Louis Bouyer's main project is to answer this question, to provide a cohesive overview of the Bible. This seems like an impossible task, but he succeeds wonderfully.
Fr. Louis Bouyer (1913–2004) was a priest of the French Oratory, and as a theologian wrote on a variety of topics within Christian thought and spirituality. He first published The Bible and the Gospel in 1951. Michael Heintz's elegant new translation makes his timeless wisdom accessible for a new generation of Catholics eager to know more, in their minds and in their hearts, about the Word of God.
Bouyer begins his book not, as expected, with Genesis, but with a discussion of the very idea of the Word of God and its development throughout the Bible. In the first chapter alone he follows this concept from the calling of Abraham, to the prophets, and finally to the incarnation of Christ. From there traces a thematic rather than sequential arc through the books of the Bible, adhering loosely to the biblical timeline. In the remaining eleven chapter he discusses Exodus; the prophets Amos and Hosea; Isaiah and Jeremiah; Ezekiel and the theological concept of the divine presence; Job and the Servant Songs of Isaiah; Jewish mysticism; the Gospels and apocalyptic texts; St. Paul; St. John; divine adoption; and lastly, the Psalms as prayer. This is by no means an exhaustive examination of every book and major theme in the Bible, but each chapter at once covers essential theology and offers beautiful reflections on scripture. Consider, for example, Bouyer's definition of the Jewish concept of shekinah, or the divine Presence: "the freedom, the inaccessible transcendence of the living God, but also the unprecedented reality of His voluntary condescension, of His loving immanence toward and within Israel." This is modern theological writing at its finest.
In the previously untranslated Preface, Bouyer writes that The Bible and the Gospel grew out of a series of lectures on spiritual theology delivered in the spring of 1948. One sees how this is the case, in that each chapter has a clear theme, and they both work and individual units and fit well within the larger, overarching goal. Their tone is gentle and accessible, but the content is no less sophisticated for it. The chapters on the prophets are especially good; these are the most confusing and inaccessible books of the Bible, yet with Bouyer's explanation even these texts become intelligible. He further manages to reconcile their seemingly disparate theology in a faithful way, demonstrating changes in understanding over time and the manner in which God's acts unfold throughout history. Amos and Hosea, for example, are shown to represent justice and mercy — the two sides of the same divine coin. If there is a weak point to the book, it is the last chapter on the Psalms, simply because the Psalms themselves are so varied that it is difficult to characterize their quality as a group. However, in simply calling them the prayer of the Church Bouyer already offers a key insight: "the whole Psalter reflects a sense of the relationships between God and His people."
Perhaps the book's greatest strength, and Bouyer's greatest strength as a spiritual writer, is the ability to strike a balance between so called "spiritual" and "scientific" readings of scripture. There is an ever-present conflict between temptations to read the Bible wholly through the lens of personal spirituality, interpreting it freely, and studying it critically as a historical document, divorced completely from any belief. In The Bible and the Gospel, Bouyer is well aware of this conflict and alludes to it more than once. His project is essentially to find the meeting point between these two extremes, to explain the Bible in a way that is both historically informed and spiritually resonant. The result is a book that is both moving and illuminating, in keeping with the treasured notion of faith seeking understanding. In essence the book is truly, wonderfully theological.
Briana Maund is a Master of Theological Studies candidate at the University of Notre Dame.
Defending Boyhood – Anthony Esolen
Anthony Esolen, Defending Boyhood: How Building Forts, Reading Stories, Playing Ball and Praying to God can Change the World (Charlotte, North Carolina: Tan Books, 2019) 212 pages.
Reviewed by Rev. John P. Cush.
In his forward to Dr. Esolen's text, Defending Boyhood: How Building Forts, Reading Stories, Playing Ball and Praying to God can Change the World, Paul Kengor asks a key and vital question in this age in which so many are accused of having "toxic masculinity": "What does it really mean to be a boy? What should it mean to be a boy?" This is precisely the question that Dr. Anthony Esolen, lately professor at Magdalen College in New Hampshire, sets out to answer in his insightful and interesting book.
As a caveat to those about to engage with this text, Dr. Esolen bluntly writes:
If you are a feminist who grits her teeth as she drives in a man-made car fashioned from man-mined metals and powered by man-drilled gasoline on man-paved roads on your way to a man-built college with man-laid brick building fitted with man-set pipes and electrical wires as you teach your charges in a partially man-financed Women's Studies class about how rotten men are — this book is not for you. (10)
Esolen, having stated rather controversial exactly to whom he wishes to offer this book, gets to the real reason he writes this text: "If you are content to see boys languish in school, because you are more firmly committed to the abstraction of some social equality than to doing justice to the real human beings in front of you, this book is not for you" (10).
The author contends that a women's ideal of a boy is one who does not act like a boy, or, as Esolen bluntly phrases it: "a girl." In an attempt to come to what Saint Augustine termed "the tranquility of order," something that Esolen contends is sadly lost today, he states that "boys get so little sympathy from anyone, and because, I believe, they have been treated with scandalous shabbiness, contempt" (9).
From its challenging and, at times, pugnacious introduction, Dr. Esolen leads his readers through eight different chapters (perhaps it might have been better to call each section, all given a particular title, chapter one, two, etc.), all of which bring home some insights into the nature of being a boy, of being a man, the real and true differences between the genders, and a Christian approach to life.
The first section, "The Arena to Enter," Esolen describes what can amount to an "exitus–redditus" in a young man's relationship to women. He states:
In the case of the mother-son, the boy must break away from the woman he loves best in the world, a woman from whom he has derived nurture and protection even as he grows tall and strong and learns to be her protector, and in the case of widowhood, her provider: such would the young man Jesus be. He must establish his identity as a man among men if he is then to return to the world of women, fit to marry a woman, if such is his calling, and to head a family in his turn. (16)
Esolen emphasizes the necessity for manly virtues and the basic human nature of men, which is to have a "platoon" mentality, the comradery so necessary for the true education of boys (27–29). He notes that men relate differently to other men than they do to women. The author states: "He hears the baritone in a way that he does not hear the soprano. He looks upon the broad shoulders in a way that he does not look upon the broad hips. He cannot help doing so" (29). Dr. Esolen notices that men love to rank things and to have a natural hierarchy among themselves (31–35).
No doubt that there will be some who will object to the author's assessment of women being the primary teachers of boys. He writes:
. . . the boy will often be found not listening to women who are "like" his mother. It is not that he is prejudiced against them. It is more accurate to say that they do not speak in his dialect. He may tune them out. He may not hear them clearly enough to bother to tune them out. I attended a Mass recently at which the female lector, with the best intentions, read the readings in a breathy and dramatic voice, as if she were speaking to children in kindergarten. My thoughts turned to football. (35)
As blunt and as misogynistic as this statement could be construed, Esolen makes a good point, on which I can attest to in my years as a priest who had spent years teaching full-time in an all-boys in high school and who had also been a chaplain to an all-girls high school — boys and girls, men and women, speak in "different dialects," and the good teacher needs to recognize this natural fact.
The second section, "Brothers to Gather," offers his assessment of boys gathering in groups, learning from each other and competing with each other. He calls into question the validity of the statement that "women 'civilize' men" and describes the process as a "domestication," saying that it is "men who civilize men," by making this distinction:
When a man marries, the ancients observed, he will be naturally the less ready to fight for his nation. He will place his family first. The woman has an altogether salutary influence on the man's manners. But manners in a home and a neighborhood are not laws in a city. Laws and manners make up the weave of a society. Each is necessary, and each is related to each other, but they are not the same. (51)
This chapter ends with what some might consider an uncomfortable discussion of homosexual desire (55–57), one in which Esolen briefly addresses the contemporary climate in the world today.
In the third section, "Mountains to Climb," the author opines that the young man, in order to reach a proper adulthood, must become a traveler. Esolen writes: "I believe that life indoors hurts all children, but I have said, it does the more harm to the sex that naturally thrives the more outdoors — it hurts the boys" (79).
The fourth section, "The Man to Follow," allows the author to make the clear distinction between machismo and manhood, turning to the example of the Lord Jesus, and offering courage as the nature virtue. In a particular beautiful section, Esolen offers important thoughts on what holiness looks like in a man (95).
"Work to Do," the fifth section, afford Esolen the opportunity to speak about the value of the task in the life and formation of a young man. The author writes:
Our young people know how to do very little, and we have banished from the curriculum the contents and ideals of the old classical learning. So our students are now not only ignorant of books but ignorant by means of books: by the bad books they read or pretend to read, and by the many things that they could be doing, which the books and interminable assignments and visual and electronic distractions keep them from doing. We are raising a generation of people who are overschooled and unfit for real intellectual work, and who are not practiced in the hands, unfit for that kind of imaginative work that involves doing, not talking. (107–8)
The sixth section, "Songs to Sing," is a fascinating one, stating that young boys today do not like to sing (134). As a priest that taught full-time in a high school for several years, I can confirm that it was difficult to get young men to sing. However, I can attest what the young men did eventually love to sing — at our mandatory daily Mass, they would belt out with great gusto the Salve, the Tantum Ergo, O Salutaris, the Sanctus, and Agnus Dei! What did they NOT like to sing? Saccharin sweet songs like "Here I am Lord" and "Gather Us In"! Esolen states:
Bad music lets the chest cave in. Plato said that the first sign of decay in a commonwealth would be a radical change in the people's music. An elderly minister once told me, and my experience confirms it, that when a congregation is about to go bad, the first thing to be corrupted will be the music. (132)
"Enemies to Slay," the seventh section, describes the necessity in a boy's life for a "worthy opponent" (171), and the ultimate goal, "a conquest of the self" (174–79), a victory which Esolen rightly acknowledges can only be done with the grace of God (177).
The final section, "Life to Give," brings the text around to its real purpose — forming the boy in the life of Christ, with the ultimate goal: to be a saint. The author makes a point to which anyone who has ever served in a program with young boys and girls can attest:
Give boys the opportunity to join a pious league led by girls and filled with the spirit of girlish enthusiasm, and they will decline, not out of bigotry, but simply because it will fail to catch their interest. Give them the opportunity to form their own leagues, as boys have always done, everywhere and in every age, and see what happens. Let them become the fighting saints they are meant to be. (193)
Throughout the text, Dr. Esolen continually uses examples from great literature to demonstrate the points that he is attempting to make. He is an entertaining and insightful author. Overall, this is an interesting book which makes a good point, one which many today might disagree: boys are different than girls and need to be educated and formed to adulthood in a different manner. Although the author might appear to be rather curmudgeonly at times, especially in his introduction, the reader can discern that his heart and his intentions are in the right place. This is a text not meant to put women down and raise men up at their expense. No, it is a text that wants to celebrate the unique differences in men and women and remind those of us of the male gender that, like our sisters, we too are called to holiness and nobility of life.
Rev. John P. Cush is a priest of the Diocese of Brooklyn. He serves as academic dean and as a formation advisor at the Pontifical North American College, Vatican-City State and as an adjunct professor of theology at both the Pontifical University of the Holy Cross and the Pontifical Gregorian University, Rome, Italy. Fr. Cush holds the doctorate in sacred theology (STD) from the Pontifical Gregorian University.
YOUCAT Bible
YOUCAT Bible (San Francisco: Ignatius Press, 432 pages).
Reviewed by John Kowalski.
Sixteen Bibles. I know. I counted them all. Old ones, new ones, NIV, RSV, NKJV, Jerusalem, Didache (and of course NASB and NABRE too). All these Bibles in my house and guess what? I now find out that I need to have one more! Why so? Based on the Second Catholic edition of the Ignatius Bible and translated in the Revised Standard Version (RSV), the YOUCAT Bible is fully geared for kids. This Bible is just plain fun to read! But within these four hundred and fifty or so pages are more than just the Bible; there are drawings, pictures, timelines and relevant quotes from the Pope, the saints and modern-day theologians (among other wonderful nuggets). Full of color, and in a format that is engaging to the eye, the many margin notes and simple line drawings are very well planned and placed. The six inch by nine inch format is also perfect for small hands. Due to the editing and the addition of pictures and other content, the page count for the Old and New Testament are roughly equal, unlike a standard Bible.
On the downside, in order to fit all of this content into such a concise package, something has to be sacrificed. Make no mistake, this Bible is heavily edited. The stories, however, are complete, in and of themselves, and your youngster will definitely get the essence of God's message. To me, this is an acceptable compromise because it is far better to get a youngster to read a "slimmed down" version of the Bible and understand it than to not read a Bible at all. But for some a Bible that does not include passages such as John 3:16, may be a bit hard to accept. That's OK, because it gives you a chance to pull out your full-sized version and compare and contrast.
If you have children, grandchildren, or teach catechism, the YOUCAT (Youth Catechism) Bible is a must have for your collection. No, it does not have 100% of the words your full-sized Bible has, but it does have 100% of the message. Plus, by purchasing it, you have a built-in suggestion for your child or grandchild's 18th birthday when you can get them their own copy of the unabridged version!
All that aside, this is an excellent first Bible, and for around $20 it is money well invested. Don't get the kids a video game, a gift card, or something else they will use only once; get them something that is timeless. It is then, when you take the time to sit with them and read it together, that the best investment will be made. The YOUCAT Bible even comes with an introduction page from the Pope. In it the Holy Father writes "You are holding something divine in your hands; a book that is like fire! A book through which God speaks." (Does your Bible have an introduction by the Pope? None of mine did either.) Besides, who doesn't have room on their shelf for at least one more Bible?
Mr. John Kowalski is a husband, father of two, and grandfather of nine who is active in healing and deliverance ministry in rural Michigan.
We Are the Lord's – Jeffrey Kirby
Jeffrey Kirby, We Are the Lord's: A Catholic Guide to Difficult End-of-Life Questions (Charlotte, NC: TAN Books, 2019) 79 pages.
Reviewed by Christopher Siuzdak.
As certain as the inescapability of death is, so too is the possibility of a happy and holy passing. The challenges and dilemmas that can arise in the dying process are navigable and they need not eclipse what should be a grace-filled phase of life. In this concise primer, Father Jeffrey Kirby, a presbyter of the Diocese of Charleston (South Carolina), offers a straightforward and compelling exposition of the Church's wisdom relating to "the moral challenges that arise toward the end of life" (xi).
The book opens by recounting a refrain not infrequently heard from patients facing long-term medical treatment or terminal illness: "I don't want to be a burden to my children!" Father Kirby relates his good-natured reply: "You're too late! You've been a burden to them since they were born!" He explains: "Love is filled with burdens. Relationships are overflowing with burdens. Saint Paul tells us, 'Bear one another's burdens, and so fulfill the law of Christ' (Gal 6:2)" (1). In contrast to a "culture intoxicated with utilitarianism" (2), the author highlights the logic of gift or stewardship that flows from the realization that each and every human person has inalienable dignity and priceless worth due to having been made in the image and likeness of God, with a body and soul, out of God's overabundant love. The author explains that the first principle of moral discernment is "the recognition of our Creator and, more immediately, the objective order of moral truth beyond us" (36). "We do not determine but merely discern what is morally good," the author iterates (41).
The second principle of discerning end-of-life questions is the patient's specific vocation and unique state of affairs. The decision-making process should steer clear of myopia or self-absorption; rather, it should take into consideration a matrix of factors. "Our discernment is never just about us. It always involves our relationship with God and neighbors" (39). The patience and humility modeled by Christ entail relinquishing absolute control over one's fate and trusting in Divine Providence. An illusion of total control provides a false sense of security and the opposite extreme allows selfishness to disguise itself as compassion. When faced with suffering, the Christian should not "waste suffering." Approached with the proper disposition, the humble endurance of unavoidable suffering can be a means of uniting oneself with and entering into the Paschal Mystery, that is, Christ's passion, death, resurrection, and glorification (18).
The third principle of discerning end-of-life questions is distinguishing between obligation and option. The author identifies "ordinary care" as "care that is morally obligatory" (40). Ordinary care means that the intervention offers a reasonable hope of benefit and does not entail disproportionate risks, complications, or burdens. "Extraordinary care" is that which is "morally optional" (40). Catholics are not bound to prolong or "string out" the dying process by overzealously exhausting every available medical intervention.
The author also highlights a crucial distinction between the clinical terms "medical treatment" and "medical care." Technically speaking, medical care is a broad concept that involves "the maintenance of the health and well-being of the patient, as well as efforts to prevent disease, and the general treatment of injuries" (45). Father Kirby counsels: "A person should specify what they want and clarify that, even if medical treatment is suspended, they still want to receive medical care. For example, if a dying patient directs the suspension of all medical attention but then gets the flu, medical personnel would not be able to administer medication" (45). By clarifying terminology that can be confounding to those who are unfamiliar with such clinical lingo, the author enables patients to convey their intentions accurately.
In the final chapters, the author looks beyond what can be termed the altar of the sickbed to the altar-table of the Eucharist. Father Kirby helpfully sketches the purpose of a funeral and the funeral stations (i.e., the vigil, the Mass of Christian Burial, and the rite of committal at the graveside). The inclusion of reflections on the funeral liturgy underscores the undergirding point that death is a liminal phase of life, that is, a transition to eternity.
A limitation of this book is that it does not discuss directly the ethics of physician-assisted suicide. To date, California, Colorado, the District of Columbia, Hawaii, Montana, Maine, New Jersey, Oregon, Vermont, and Washington have legalized physician-assisted suicide. Catholic teaching is unambiguously clear that there is never a situation where it is right to either assist in someone else's suicide or to procure self-destruction, but Catholic individuals and Catholic healthcare institutions are not entirely immune from the growing cultural pressure to capitulate to an errant utilitarian logic. Pastors should no longer take for granted that Catholics instinctively reject euthanasia as "beyond the pale." The foundational lessons and profound insights imparted by the author serve to inoculate against the wayward logic of so-called mercy killing, but the book would have benefited from a chapter that explicitly tackles the looming issue of physician-assisted suicide.
The intended audience of this book includes the Christian faithful and discerning people of good will who are experiencing suffering or nearing the end of their lifespan, loved ones who are entrusted with serving as medical proxies, and healthcare professionals who work with people experiencing terminal illness or the dying process. Father Kirby has provided his readers with an accessible, succinct, and refreshing reflection on the sacred responsibility that flows from the sacred gift of life.
Christopher Siuzdak is a canonist in the Tribunal of the Diocese of Portland.
Conversion – Fr. Donald Haggerty
Fr. Donald Haggerty. Conversion: Spiritual Insights into an Essential Encounter with God (San Francisco: Ignatius Press, 2017) 243 pages.
Reviewed by Fr. Marty Pable, OMFCap.
The author begins with an introduction on the centrality of conversion in the four Gospels. The call to abandon a previous way of life, leaving everything behind to become a whole-hearted follower of Jesus Christ, is striking in all four Gospels — beginning with Peter, Andrew, James and John. Theirs was not a conversion from a life of sin to one of virtue. These were good-hearted, practicing Jewish men who were perhaps looking for something more in life and were attracted to Jesus by his teachings and simple lifestyle. There are also instances of people living sinful lives who were deeply moved by Jesus' teachings and simple life-style.
The author goes on to speak of the need for subsequent and ongoing conversion and "surrender to God." But God will never "force himself" on us — but only invite and attract us to a deeper relationship with Him. There is always a "discomfort" in every conversion, because some change and self-emptying takes place in the depth of the soul. At the same time, conversion strongly draws the soul to prayer. One going through a conversion also begins to find spiritual strength and nourishment through reading the Sacred Scriptures and other spiritual writings. "The soul scarred by former sin," the author writes, "is sometimes the soul that will give without reserve . . . "
Even when the converted soul relapses into sin, "God is swift to repeat that He is not deterred by human mistakes . . . what He desires above all to complete is the surrender of our life to Himself." Of its very nature, the author writes, "conversion is an experience of God's mercy." This is what celebrate each year on "Divine Mercy Sunday" during the Easter Season. But the author goes on to remind us that divine mercy is not a soft, indulgent notion of God's love for sinners; it is a call to gratitude for God's forgiving love and a sincere intention to keep working against our inclinations to sin. Every time we gaze upon the Crucifix we are reminded of the power of sin to disrupt our fidelity to God.
Toward the end of the book, the author has a chapter on the importance of "a second conversion." But it seems to me that he is really writing about "ongoing conversion," which I think is more meaningful. Interestingly, one of the final chapters is focused on the need for "Interior Conversion" for priests. Another later chapter is on "Love for the Eucharist." Nowadays we read/hear about the large number of Catholics who do note believe in the Real Presence of Jesus Christ in the Eucharist. This chapter has some rich reflections on the true presence of Christ in this wonderful sacrament. I highly recommend it.
Fr. Marty Pable, OFMCap, has done extensive counseling with priests, religious, and laity. He is the author of Prayer: A Practical Guide and Remaining Catholic: Six Good Reasons for Staying in an Imperfect Church.
A Heart for Evangelizing – Joseph Hollcraft
Joseph Hollcraft, A Heart for Evangelizing (Stubenville, OH: Emmaus Road Publishing, 2016) 178 pages.
Reviewed by Fr. Marty Pable, OFMCap.
I have taught classes and written a book on evangelizing myself, so I was eager to review this book. Author Joseph Hollcraft teaches at the Avila Institute and hosts a radio program Seeds of Truth. He has written in the Catechetical Review and the Homiletic & Pastoral Review.
The author begins by sharing a story about a toy he and his wife bought for their first-born son, Kolbe. It was a movable excavator, and the boy was fascinated with it. One day he invited a friend to his home; his parents were delighted that he not only showed the friend how it worked, but allowed him to play with it as well. From this simple incident, the author draws what he calls "an essential truth of the Christian's faith journey: We are called to embrace the gift of our baptism , as well as the task of sharing this gift with others." In other words, our baptism incorporates us into the community (church) of those who believe in Jesus Christ and at the same time calls us to the mission and purpose for which Jesus founded his Church: To keep alive his teachings and his life-giving presence in the human family until the end of time.
What follows are fourteen chapters on various aspects of evangelizing. The author wisely devotes the first two to the centrality of prayer and sharing in the Eucharist. He notes that there are 1440 minutes (about seven hours) in a day. How many of these do we devote to prayer, participating in the Mass, and spiritual reading? Another chapter is on the author's experience of working with Mother Teresa's Missionaries of Charity. There he connected with a dying young man named Dennis and ministered to him until his death.
Next there is a chapter on "Apologetics: An Entryway." Here the author stresses the need for the evangelist to be able to explain to the "spiritual seeker" the reasons behind Church teachings and practices. He recalls the words of Pope Francis: "On the lips of the catechist (evangelist) the first proclamation must be: 'Jesus Christ loves you. He gave his life to save you; and now he is living at your side every day to enlighten, strengthen, and free you.'" The final chapter is an inspiring one titled: "Mary: A Luminous Point for the New Evangelization."
My one disappointment with this book is that the author does not clearly connect his insights with the ministry of evangelization. It is more like "a spirituality" for evangelization — which is certainly a needed aspect of evangelization. If that was his intention, he has fulfilled it well.
Fr. Marty Pable, OFMCap, has done extensive counseling with priests, religious, and laity. He is the author of Prayer: A Practical Guide and Remaining Catholic: Six Good Reasons for Staying in an Imperfect Church.
Christ in the Classroom – Jared Dees
Jared Dees, Christ in the Classroom: Lesson Planning for the Heart and Mind (Notre Dame, IN: Ave Maria Press, 2018) 177 pages.
Reviewed by Seth Galemore.
Christ in the Classroom: Lesson Planning for the Heart and Mind by Jared Dees is an excellent introduction to methods for blending Catholic faith formation with mainstream teaching practices. Many catechists or religious education teachers can fall into two equal but opposite errors when it comes to structuring their lessons. One error is to treat faith formation as exclusively spiritual, emotive, or personal, thereby failing to meaningfully instill the intellectual and rational underpinnings of the Catholic faith into students. The other error is to treat studying the faith as merely an academic exercise in "passing the exam" or "recalling the most important information." In his book, Dees rightly points out that the purpose of religious education is to form disciples, not theologians, so his book aims to synthesize an approach to teaching that engages both "the heart and mind" (as the title says) of every student.
The foundation for Dee's teaching suggestions comes from the practice of lectio divina ("divine readings" of Sacred Scripture or other faith-filled texts). He borrows from the methodology of Pope Emeritus Benedict XVI in identifying five steps for going more deeply into each lesson: learn, meditate, pray, contemplate, and act. These five steps form the chapter topics for the bulk of the book, so the insights and recommendations are grounded in a deeply spiritual outlook on the purpose of teaching religion and forming faithful disciples. But a strength of his book is that, once grounded in these five steps of lectio divina, he offers simple, practical ideas for implementing those steps in a classroom-appropriate way. He recognizes the balance between helping students to enter into a personal encounter with Jesus Christ and helping them to understand and appreciate the material at hand.
For example, in the chapter "Learn: What Does This Teaching Mean?", Dees focuses heavily on standard techniques and strategies that teachers use for structuring their lessons, such as setting learning objectives, developing classroom materials, and preparing students for assessment and evaluation. He recognizes the value in embracing the classroom environment as a place for learning and academics. He also offers advice for framing the activity of studying in a faith-driven context, such as monitoring not just what students know, but also how they feel about and respond to the material. But, crucially, he closes the chapter with an important admonition: "Don't stop, this is not believing." If the purpose of learning is to understand the meaning of a lesson, then the purpose of the other four steps in his method is to apply those teachings in ways that form disciples of Christ.
The following chapters, addressing the successive steps of lectio divina, continue the nuanced balance between elucidating specifically Catholic lesson ideas and illustrating useful techniques for applying concepts in an academic way. Dees intersperses examples of religious practice, like particular prayers or pious topics to introduce to students, with examples of classroom management or teaching activities throughout each chapter of the book. This equilibrium between "the heart and mind" aspects of studying the faith is the key benefit of this book.
Anyone who works with students in a religious education setting should find some advantage to reading this book. Those who are more academically trained will find insight from the spiritual components, while those who are more spiritually trained will find insight from the academic ones. Religious education teachers in formal school settings will find much to incorporate in their classrooms, while parish catechetical volunteers will find practical and thoughtful techniques for adding structure and coherence to their lessons. More experienced teachers and professionals will consider the book a thoughtful read with sound advice that may either challenge or affirm the approach they've used in their classes, but the book is not at all too difficult for the novice or the volunteer as well.
The greatest takeaway from this book is its emphasis on making the study of the faith fruitful for the student, not just convenient for the teacher. It encourages the teacher to understand his role in the classroom as more than a conveyor of information, but also a mentor and fellow pilgrim to accompany young Christians on their journey to God.
Seth Galemore is a parishioner of the Diocese of Austin and serves as the Director of Development for Annunciation Maternity Home in Georgetown, Texas.
Broken Gods – Greg Popcack
Greg Popcack, Broken Gods: Hope, Healing and the 7 Longings of the Human Heart (New York: Image Books 2015) 208 pages.
Reviewed by Marcus Benedict Peter.
The Word became flesh to make us 'partakers of the divine nature:' For this is why the Word became man, and the Son of God became the Son of man: so that man, by entering into communion with the Word and thus receiving divine sonship, might become a son of God. For the Son of God became man so that we might become God. The only-begotten Son of God, wanting to make us sharers in his divinity, assumed our nature, so that he, made man, might make men gods. (CCC 460)
St. Clement of Alexandra, St. Augustine, St. Athanasius, St. Irenaeus, St. Thomas Aquinas, Sacred Scripture, and the Catechism of the Catholic Church tell us we are to be gods. Psalm 82:6 tells us: "You are gods, offspring of the Most High all of you." In its truest sense, what it means is that the Trinity, in their divine benevolence, sought to ennoble us to a level of creaturely perfection, sharing in their Trinitarian intimacy, elevating our natures in the orders of grace and divine glory. It is this that Dr. Gregory Popcak endeavors to treat of in his book Broken Gods: Hope, Healing, and the Seven Longings of the Human Heart.
Before we discount this notion as blasphemous, both context and salvation history need be taken into consideration. Dr. Popcak tells of how the theology pertaining to the deification of man harkens back to the creation narrative in Genesis. Being created in original innocence and original righteousness, Adam and Eve, as proto-man, enjoyed a harmonious relationship with God, their creator and Covenant father, walking and communing with him in Paradise. In this ease of relationship, man was effectively god with God. It is the ease with which this relationship took place that was damaged when they contracted the effects of their willful sin. As such, what they lost was their life in the order of grace and potential elevation into the order of glory. Nonetheless, in His omni-benevolence, God saw to it that Salvation, Redemption, and the restoration of righteousness would be brought about through His only Son. Now, by the grace of Christ's finished work on the Cross, man can participate in that work and grow in the order of grace, principally through the Sacraments, that he may one day enjoy elevation in the order of God's own glory. This is the Christian doctrine of deification, or theosis.
The practicum of this process is what demonstrates Dr. Popcak's pragmatic genius. In the first portion of the book, Dr. Popcak diagnoses the problem and expounds upon the theology of divine filiation (deification), utilizing Scripture and the Tradition of the Fathers. In the second portion, he aptly proposes how even the seven deadly sins that plague fallen nature have their basis in seven divine longings for divine fulfilment. In the third and last portion, he provides the reader with an Aristotelian guide to living out a morally virtuous life, juxtaposing the seven deadly sins with its seven opposing virtues, in true Alphonsian style. It is perhaps the third portion that most readers will find remarkably advantageous. As such, each chapter ends with a brief summary of the chapter's treatise, and a prayer for grace to aid the reader along the journey of deification. Here, he also suggests applications of virtue by utilizing the structure of Dr. Daniel J. Siegel's qualities of mindfulness: Curiosity, Openness, Acceptance, and Love (COAL). Hence, the book demonstrates how the seven vices are rooted in seven divine longings of the soul, and proposes seven virtues that fulfill those longings. All this to the singular end of offering our innate brokenness to God (hence the title), and allowing Him to transform us along "the path to becoming the gods we were created to be — whole and healed, peaceful and perfect, faithful, fearless, and fulfilled" (15).
What one notices immediately upon perusing the book is how simple Dr. Popcak presents the doctrine of divine filiation. Oscar Wilde once wrote that "the truth is rarely pure and never simple." Yet, in this book, as is true to his characteristic pastoral style of writing, Dr. Popcak takes some of the highest speculative truths pertaining to the elevation of the imago in man and elucidating it in a manner that the everyday Catholic in the pew will find both enlightening and applicable. What results in the reader who understands and applies its principles is an almost immediate quiescence of mind. The book does much to eradicate the innumerable voices pulling the soul in inestimable directions by pointing out that the voice of the Spirit is the one that compels and appeals to all that is true, good, and beautiful in the soul. One need be cautioned here: this book is by no means a modern, pop-psychology tome that affirms everything in the individual, often to their own detriment. Instead, Dr. Popcak's modus is pastoral in the proper sense of the word. He reminds the soul of its inherent good, he affirms the existing longings within the soul as divinely endowed, and he exhorts the soul to the actualization of its divinely-willed end: becoming a god in the love of God. The beauty of this book is that, as far as the limits of a self-improvement book will allow, it does well to tread the virtuous mean (pun intended) of exhortation without imposition.
Dr. Popcak takes great care to expound truths while standing upon sound magisterial Tradition. Thus, the reader does not feel an added burden upon existing responsibilities, but rather, the lightening of unnecessary loads that frees the soul unto the journey of sainthood. A good similitude would be the polishing of a rough diamond or the cleaning of a dim mirror. Dr. Popcak takes what most of the baptized already know and sifts through that existing knowledge that the true gem that is the Catholic impetus may be lived out freely. Ergo, the only end one can come to by reading this book within the Tradition is a liberating deepening and enlivening of one's relationship with God. This revitalized relationship inadvertently brings about divine changes in all aspects of life. One begins to see that even in the transient, ordinary, and mundane daily endeavors, God pours forth his infinite grace, using them as channels to further our sanctification, that we might grow into better gods. This is the premise of the book. Dr. Popcak presents a surefire manual for us to become Christ-like in ways both great and small. One last word to be added here is that the book is far from exhaustive, and Dr. Popcak does not pretend that it is so. The book is meant as a stepping-stone, a broad and solid one, to be sure, towards the greater journey of sanctification unto sainthood, as is the call of all the baptized. Herein is the brilliance of this book. As such, it is one that I would personally recommend to all who take their growth in faith and virtue seriously.
Marcus Benedict Peter hails from Malaysia and has been teaching and evangelizing since 2008. He has ministered and spoken in Malaysia, Singapore, the Philippines, India, and the U.S. Marcus received an MA in Theology from Ave Maria University in 2018, and regularly writes at www.marcusbpeter.com. Marcus and his bride live in South Lyon, MI. He teaches theology at Father Gabriel Richard High School in Ann Arbor.