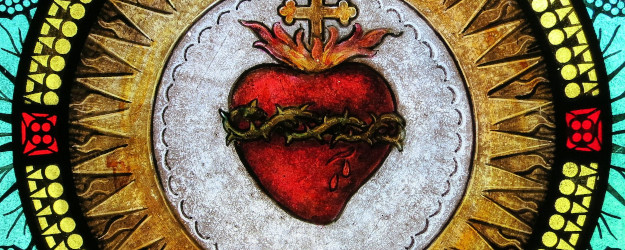 Goldstein, Dawn Eden. Sunday Will Never Be the Same: A Rock and Roll Journalist Opens Her Ears to God. Gillespie, CA: Catholic Answers Press, 2019. 256 pages.
Dawn Eden Goldstein is a Catholic theologian, blogger, and author of several popular Christian books such as The Thrill of the Chaste (2006), My Peace I Give You (2012), and Remembering God's Mercy (2016). In the 1980s and 90s she worked as a music journalist, writing for notable publications like Mojo and Billboard and interviewing rock legends such as Henry Nilsson and Brian Wilson. In her newest book, Sunday Will Never Be the Same: A Rock and Roll Journalist Opens Her Ears to God, we are treated to Goldstein's own story, a compelling contemporary conversion narrative which describes her inspiring journey to Christ.
The book is written in an unusual style. Most memoirs are written in the past tense and interpret past events from the author's present perspective. Goldstein writes as if each chapter were a journal entry written on the day the events originally occurred. She succeeds in putting herself into the mind of her younger self — at five years old, then at seven, then at twelve, sixteen, and so on — describing each happening as it unfolds and interpreting it with only the tools she would have had to make sense of it at the time it first occurred. The result is a striking narrative which, like a good mystery novel, invites the reader to make discoveries alongside the protagonist and not before her.
Unlike most mystery novels, however, this book is more of a "who is it?" than a "who done it?" What the author discovers through her trials and triumphs over the course of many years is who God is — the truth of God's solicitous presence, the truth of God's love in Christ, the truth of the Church as God's family, and the truth of Mary as a universal mother. In discovering these truths about God, the author also discovers her own true identity as God's beloved.
As the book begins, Goldstein is just five years old. She is being raised in a reform Jewish home. She is already a little theologian, enjoying contemplating things she has been taught about God in the synagogue like how God created everything, and how it is impossible to draw a picture of God because God is pure spirit. Not long after, however, her faith is shaken by a heart-breaking episode of abuse that she has no way to interpret. This is followed by a period of familial instability. Her parents divorce. She and her sister move across the country where they become latch-key kids sharing an apartment with her mother and her mother's unsavory boyfriend. Her mother becomes immersed in New Age spirituality, and Dawn becomes disenchanted with Judaism after a Rabbi dismisses her religious questions.
As the story continues, we see Goldstein as New Jersey teen, secretly battling depression and thoughts of self-harm. However, whenever she seems to be just about approaching a breaking point, someone intervenes, and she finds enough hope to sustain her one more day. An adult Goldstein would be able to see the intervening hand of Providence, but the author, voicing her adolescent self, refrains from naming it as such. She is not yet ready to believe.
Goldstein soon discovers an underground music scene where concerts and performers and fellow fans provide her with a feeling of communion and feed a longing for transcendence. She begins to define herself by her devotion to rock music, which really becomes her new religion. She plots out a career in the music business and even before graduating from NYU, she is already working as a rock journalist and managing the DJ schedule at New York's famed CBGB club. She eventually moves from writing for small fanzines to contributing to major industry publications. Her mid-twenties become the era of the compact disc, and she makes a mark as one of the most prolific liner-note writers in history.
Despite Goldstein's success in her chosen career, she is haunted by feelings of dissatisfaction, a longing for something more, and a fear that even if she achieves more success, in either her professional or romantic life, she will still not be fulfilled. God reaches into her life in unexpected ways. A friend introduces her to the music of Curt Boettcher, a largely forgotten Sixties singer, song-writer, and producer. His music touches her deeply, giving voice to a profound spiritual longing with in her. Next, she meets early Sixties rock-and-roller Del Shannon and discovers in him a man of some faith and lots of compassion. He converses with her about prayer and treats her respectfully, thus boosting her own self-respect. Then, Ben Eshbach, of the band The Sugarplastic, turns her on to G.K. Chesterton.
A case can be made that the book turns upon Goldstein's reading of Chesterton's The Man Who Was Thursday. Chesterton describes a conversation between an anarchist poet and a "poet of law and order." The latter says: "It's things going right that is poetic," and "the most poetical thing in the world is not being sick." Goldstein seems to have, by this point, already intuited that while much of rock music celebrates chaos and focuses on nihilistic despair, some of it, like the Boettcher music she has fallen in love with, manages to communicate the true and the good and the beautiful. Chesterton gives her a conceptual framework for better understanding her own taste and the impetus to more fully pursue what the good poets are pointing to. It seems that her reading of Chesterton also motivates her to no longer be sick herself — she soon begins to make real progress in healing the wounds of her sexual abuse; and to fight sickness in the world — we soon see Goldstein taking a stand against pornography in her workplace and defending faith to a boyfriend who mocks religion.
Prayer is the other key to her conversion. With the encouragement of her mother and step-father, who have become Evangelicals, she begins to pray and experiences prayers being answered. She first becomes a theist and prays the psalms because they remind her of her Jewishness. After a powerful experience of the personal presence of God in which she acquires the insight that she needs to live by faith and not by proofs, she becomes a Christian. In concert with her conversion, her depression decreases and she loses the desire to self-harm.
Goldstein's new faith does not put an end to her crosses. She yearns for a spouse but meets no one suitable. Her relationship with her mother has always been complicated and remains so. In her early thirties, she transitions into mainstream journalism, working on the editorial staffs of the New York Post and later the Daily News. Some of her coworkers do not react well to her increasingly conservative values. When she goes too far in editing out pro-choice bias from a story without the author's approval, she ends up getting fired.
In the midst of this trial at work, she begins looking for a friend in heaven who might help her in this time of need. Though she knows Jesus is there for her, she can't help thinking Jesus doesn't know what it is like to be at fault. Despite her Protestant hesitations, she finds herself googling the saints. She discovers Maximilian Kolbe, patron of journalists and the pro-life movement, and a protector of Jews who died at Auschwitz. She prays for his intercession and finds serenity though still loses her job. A devotion begins, which, coupled with her involvement in the pro-life movement and affinity for Chesterton, eventually culminates in her entering the Catholic Church.
The book concludes in 2009. Goldstein has left the world of secular journalism, become a published Christian author and national chastity speaker, and starts graduate studies in Catholic theology at the Dominican House of Studies in Washington, DC. Two scenes near the end of the book put a nice cap on her story. In the first, she joins a Good Friday procession through the streets of New York City which affords her the opportunity to contemplate her memories and discern the ways in which Christ has been present to her all along in the events of her time at NYU, the rock world, and in the mainstream media workplace. He shows her how he has united her burdens to his cross and redeemed her history. In the second, she contemplates Mary at the Basilica of the National Shrine of the Immaculate Conception. Since Goldstein's relationship to her own mother was wounded, the image of Mary was difficult for her to relate to. In this moment, Goldstein prays that God will use the image of a kindly nun she had befriended to help her better relate to Mary. Her prayer is answered as she perceives how Mary has indeed loved her through this nun as well as through many other people in her life. She now has a new sense of being cared for, a new sense of belonging. One senses that her long loneliness has finally come to an end.
I thoroughly enjoyed this book as both a fan of rock music and as a Christian. One of the most compelling things about Sunday Will Never Be The Same for me was seeing Goldstein demonstrate that she still has the chops of a major rock journalist. Her deep mastery of the her former craft is on display in the way she casually describes John Lennon's "I'll Be Back" as an "attempt to rework [Del Shannon's] 'Runaway'" (92), in the way she explains the Byrds' influence on Robyn Hitchcock, REM, and Tom Petty, and in her descriptions of the early '80s New York garage scene.
The many band references make the book a bit of a nostalgia tour for those of us who grew up on classic and alternative rock. Also fun is the way each chapter has the title of a song that matches the theme of the events of her life discussed in that section. For those with good pop music literacy, it's a thrill to perceive the connections between the themes of the chapters and the songs Goldstein has chosen for chapter headings. Those without such knowledge, however, will not be losing much. Like a good episode of The Simpsons, one does not need to catch all the cultural references to follow the main plot. For those who do, it is icing on the cake.
Goldstein's clever chapter titles are just one way her sense of humor, so necessary in a book with some dark moments, shines through. She shows dry wit, for example, when she explains that Del Shannon "kept rock alive at a time in the early Sixties when lukewarm singers named Bobby dominated hit radio" (92–93). (She's referencing here largely forgotten crooners like Bobby Darin, Bobby Vee, and Bobby Rydell). And, she is capable of throwing out self-effacing jibes like when, after feeling embarrassingly ignorant at a meeting of her Chesterton club, she writes: "I spent so many years filling my memory with trivia about Sixties pop that there wasn't much room left to retain information of interest to educated people" (177). My favorite funny moment though occurred when she was on scene to review a performance by Robyn Hitchcock. Hitchcock was known for his beautiful voice and melody composition but also for lyrics so surreal they were often opaque. After the performance, Hitchcock needed a table to sign autographs but there was none in sight. Goldstein yelled from the audience, "I'll be a table" and proceeded to offer to get on her hands and knees and let Hitchcock sign albums to be placed on her back. Describing the experience afterward, she writes: "I should really congratulate myself for having done the seemingly impossible. I have out-absurded Robyn Hitchcock!" (56).
As a Christian, I loved this book because it is the story of a soul longing for the absolute; a soul under trial looking for comfort; a soul looking for love in some wrong places but finally making her way to the source of love — the arms of God awaiting her in Christ, Mary, and the Church. Moreover, it's refreshing to read a conversion story that focuses not so much on the sins of one's past (Goldstein shows neither snobbery nor judgment toward her former selves) but on the way God's providence has always been there; on how God can be discerned is secular things; and how God may even be using those things to feed a soul enough to keep going on but not enough that one doesn't keep searching for more.
Though her story is unique, Goldstein writes with a highly relatable voice. She is courageously transparent and without pretension. Because she is a woman of our own time who navigates struggles which are the same or similar to those many of us face, the book has universal appeal. You don't need to be a fan of rock to enjoy it. I couldn't help being inspired by it to remember my own story and look more closely for the workings of providence therein. I suspect other readers will have the same life- and faith-affirming experience.