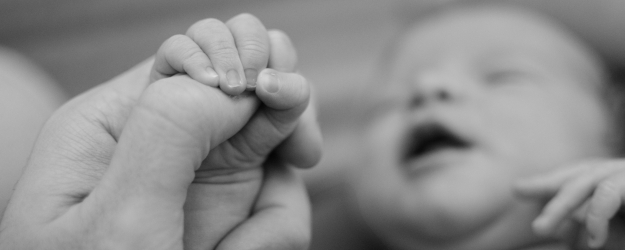 Marital separation and divorce in Catholic couples can result in intense levels of stress and sadness, particularly in the majority of spouses who report, while this is occurring, being happily married, committed to the marriage, and opposed to divorce. In fact, research demonstrates that two-thirds of divorces involving couples with children do not have highly conflicted marriages.1
Children, in-laws, friends, and fellow parishioners also report significant emotional difficulties, including fear and anger when these couples separate.
Unfortunately, with ever-greater frequency, separation and divorce can be associated with intense hostility, profound sadness and despair, impulses for revenge, severe mistrust and suspicion, and even a desire to harm. The latter can lead to false accusations, efforts to destroy a parent's relationship with the children, attempts to ruin the spouse's good name, or to destroy him/her financially. Such conflicts are appropriately described as parental alienation.2
For the child, parental alienation is based on the false belief that the alienated parent is dangerous and unworthy.3
Fidler and Bala (2010) report both an increasing incidence and increased judicial findings of parental alienation; they report estimates of parental alienation in eleven to fifteen percent of divorces involving children.4
With the divorce epidemic affecting approximately one million children a year and contributing to the growing psychopathology in American youth, large numbers of children are experiencing increased emotional trauma from parental alienation.
Origins
Spousal mistrust and anger are frequently of such an intense nature that they have often been present unconsciously within the spouse from youth. Trauma with one or both parents is often the origin, while, decades later, the mistrust and anger can be misdirected at the spouse, often after the birth of a child. The trauma can also be originate from a previous loving relationship or marriage.
Another cause of parental alienation is the development in marriage of a personality weakness, often manifested as wanting to control or narcissism. The latter leads to a possessive belief that the child belongs primarily to her/him.
Other factors can be that of modeling the behavior of a controlling parent or sexual-abuse trauma from childhood or adult life.
Such spouses regularly only feel safe when they think that they are in control in the marriage. This person can then develop excessive anger because the significant other will not let himself/herself be dominated.
When this occurs, the frustrated, accusing spouse may then allege that neither the children nor he/she feel safe in the marriage, implying that the other spouse has excessive and dangerous anger. In fact, in our clinical experience, it is most often the accusing spouse whose anger presents a threat to the psychological health of the other spouse and the children.
The claim of not feeling safe with someone is also being used in the workplace as a strategy to control a co-worker or boss.
The parent who engages in parental alienation on one level is fully aware that the child/children love the other parent. However, they ignore child developmental science and are blinded by their obsession with control or with the expression of anger.
The mistrust and fear from unresolved childhood parental conflicts can progress into paranoid thinking. As a result, the accusing spouse can actually believe that the other spouse is a danger to the children. One such parent went so far as to claim that, during scheduled visitations, the father had a hidden camera in the boy's bedroom and was filming them. This allegation was proven to be untrue, but, as often happens, the court gave no legal correction or penalty for mother's false accusation.
Another cause of parental alienation is that of a post-traumatic stress disorder (PTSD) from abortion trauma from a relationship with another male prior to the marriage, or prior to or during the marriage. Individuals with PTSD regularly struggle with intense anger with those who hurt them and, not infrequently, have unconscious impulses to seek revenge against those who traumatized them. DSM V lists irritability and outbursts of anger as one of the persistent symptoms of increased arousal in PTSD.
Mental-health professionals and the courts should inquire into possible PTSD in all cases of alleged parental psychological or physical harm to a child during marital separation or divorce proceedings.
In-Law Attempts to Alienate
Another infrequently seen origin in young couples is that of a controlling mother- or father-in-law who has intense anger with a child's spouse who is strong and whom they are unable to control. The inability to control can even result in attempts to harm their child's marriage and try to undermine the relationship between a grandchild and the son-in-law whom they could not control.
In one family, the in-laws were so critical of, and acted with anger towards, the large-family and traditional Catholic practices of their daughter and son-in-law that, in their anger, they tried to harm their daughter's relationship with her husband by suggesting that he was mentally unstable. They even manipulated a mental health professional into offering such an opinion to their daughter.
They were not successful. When the son learned of his in-law's spousal and parental alienating behaviors, he and his wife decided to move to another part of the country.
Federal Law
Under state and federal laws, including the Violence Against Women Act (VAWA), the term abuse goes beyond physical abuse and includes harassment, intimidation of a dependent, and generally interfering with someone's personal liberty. Blocking the door during a heated argument and yelling or touching a wife can be interpreted as abusive.
While women must clearly be protected from abuse, this act can contribute to overreactions in accusations against men, such as alleging that one does not feel safe with him. This allegation has been made in a number of marriages and divorce cases in which the husband has no history of ever overreacting in anger and also has manifested mature mastery of the emotion of anger, often in the presence of active or passive-aggressive anger from a wife.
Supervised Child Visitation
Severe mistrust and angry thoughts can lead to legal attempts to obtain a court order to limit and monitor a psychologically healthy parent's visitation with their child/children.
In the past, the courts would not act to limit visitation or to order supervised visitation unless a thorough psychological evaluation was done of each spouse, which would indicate within a reasonable degree of medical certainty that the accused spouse was a threat to the child/children. Then, the court would order limited visitation and/or supervised visitation if it had been proven that the parent was, indeed, a danger.
The majority of the parents with whom I have worked and who have been subjected to the claim that they are a threat to the psychological health of children have been found to be, not perfect, but basically psychologically healthy fathers or mothers. They had no proven history of difficulty in mastering their anger, nor of being a threat to anyone.
What is often uncovered in the accuser is that she never expressed hurt, sadness, and mistrust felt toward a parent with whom he/she did not have a secure loving relationship, most often the father. Then, decades later, these spouses can find pleasure in misdirecting this paternal mistrust and anger against a spouse whom they falsely accuse of being a threat to children.
Unfortunately and unbelievably, today courts are awarding supervised visitation based solely on the accusations of one parent without any evaluation of the psychological conflicts from youth and adult life that can result in false accusations.
We work with a number of psychologically healthy fathers who are subjected to restricted, supervised parental visitation without any objective proof that it was indicated, and that has done indelible harm to the father-child relationship.
Today, no small number of mental-health professionals, social workers, lawyers, and even judges fail to understand these psychological dynamics of denial, later misdirected as mistrust, rage, and sadness. Instead, they too often support the accuser, particularly if the accuser is the mother.
Recommendations
Mental-health professionals who are involved in court-related parental evaluations should be required by the courts to provide a detailed history of each spouse's secure-attachment relationship with each parent. Then, a history should be obtained of how this person addressed their emotional pain with the offending parent.
If denial is present, or if no explanation is given about the result of childhood emotional pain, parental alienation resulting from unresolved mistrust and anger from the family of origin should be considered.
Both parents should also be psychologically evaluated to determine their personality traits and weaknesses specifically in the areas of narcissism and control compulsions.
In such cases, mental-health professionals and courts should recommend that unresolved parental sadness, anger, and mistrust or other personality weaknesses be addressed before further steps are taken in the evaluation of accusations. Specifically, an anger-management program should be recommended that uses forgiveness therapy.
Court orders for supervised visitation should not be given until a thorough mental health evaluation is completed on each spouse.
As an expert witness in the case of a former wife who made repeated accusations against the father of their young son, interfering markedly with his visitation, I testified that, in my professional opinion, within a reasonable degree of medical certainly, she misdirected mistrust and anger with the father who abandoned her as a child toward her ex-spouse.
I related that her mistrust of her father subconsciously led her to mistrust her former husband's fatherhood of their child.
In several other cases of attempted parental alienation, I offered opinions that false accusations were made against the other parent because of conflicts in the accuser of a compulsive need to control in one case and narcissism in another.
The resolution of anger in the spouse victimized by parental or spousal alienation is essential to his/her psychological and physical health. Cognitive and emotional forgiveness can be limited in their effectiveness due to the severity and ongoing nature of the abusive treatment by the other spouse and loneliness for children.
Dr. Aaron Beck wrote, in his endorsement of our APA book Helping Clients Forgive, that "anger and the wish to punish a family member or friend for past grievances often remain resistant to the most useful cognitive-behavioral approaches."
In such circumstances, spiritual forgiveness has been found to be helpful with the meditation that one is powerless over one's anger and wants to turn it over to God.
Harm to Children
The courts need to be cognizant that parental alienation is recognized as being harmful to children.
Kruk writes that, "There is now scholarly consensus that severe alienation is abusive to children (Fidler and Bala, 2010), and is a largely overlooked form of child abuse (Bernet et al, 2010)5, as child welfare and divorce practitioners are often unaware of or minimize its extent. . . . For the child, parental alienation . . . is based on the false belief that the alienated parent is dangerous and unworthy."6
The Role of Faith
Spouses report their faith helps them in numerous ways, including praying for the emotional conflicts in the accuser from his/her childhood or from the marriage; meditating upon the image of Jesus given to St. Faustina with the words underneath it, "Jesus, I trust in you"; and offering up the children to the Lord at Mass.
Just as intercessory prayer has been demonstrated to be helpful for those with medical illnesses,7 so too there is reason to be hopeful that it may also assist in decreasing severe conflicts between spouses. In such cases, spouses report benefits from praying for specific childhood and adult psychological conflicts that have been uncovered.
Many Catholic spouses victimized by parental or spousal alienation are helped to master their anger by taking it weekly to the Sacrament of Reconciliation. The relief provided in this sacrament strengthens spouses in the awareness that the Lord, who was also falsely accused, is with them on their journey to protect their relationship with their children and their marriage.