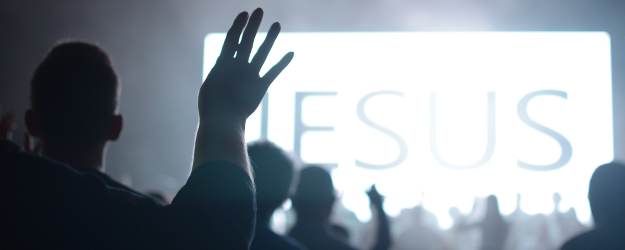 In her recent book, Healing: Bringing the Gift of God's Mercy to the World (Our Sunday Visitor, 2015), biblical theologian and popular speaker Mary Healy addresses with great passion the issue of healing — particularly the charism of healing — and its relation to the Gospel. The book is a remarkable one, as we shall see, and will doubtless continue to inspire many readers today. It will resonate broadly with Catholics acclimated to the post–Vatican II atmosphere of "evangelical Catholicism," as George Weigel calls it, which has shaped much of contemporary Catholic self-understanding, and particularly with those whose spiritual formation, like hers, has been influenced by the ethos of Protestant Pentecostalism via the "Catholic Charismatic Renewal." The work is above all a daring gauntlet thrown down to challenge contemporary Catholic beliefs about miraculous healings; but it will also challenge Church leaders to reflect deeply on what she (the Church and Healy) believes about such healings, as well as about miraculous charisms in general.
Healy launches her challenge by appealing to a larger New Testament perspective on "signs and wonders": Jesus instructed His apostles not only to preach, teach, and baptize (as the Church still does), but to cast out demons, heal the sick, and raise the dead; so why are we not doing the same today? Concerning healing, she asks: what if Jesus meant for us (laity and priests alike) not merely to pray for the sick (as we already do) but to pray over them (p. 20) — that is, to lay our hands on them, invoke His divine authority, rebuke the disease, and heal them on command,1 just as His apostles did (p. 49)? Do we lack faith in God's power? This, in a nutshell, is her challenge.
Citing numerous examples of miraculous healing by Jesus, His apostles, and their successors in the early Church and even today (often by ordinary laity), Healy argues that healing is but one of many supernatural charisms that "the Holy Spirit bestows on Christ's followers to equip [them] for mission" (p. 12). She adds that the "risen Lord extended the authority to heal and cast out demons to all believers" (p. 39, my emphasis). In fact, she argues, the gift of miraculous healing is nothing more than one of the ordinary tools with which the Holy Spirit equips us for the New Evangelization (p. 15). All Christians already possesses (or have access to) this charism as a latent potency by virtue of their baptism, she suggests, and require only the "actualization" of this gift by taking "complete possession of 'the power of holy baptism'" (p. 61) — a step typically identified with receiving the "baptism of the Holy Spirit" (a biblical expression that Healy and most Catholic charismatics seem to understand as a sort of "second grace" beyond mere water baptism, as in the Wesleyan-Holiness tradition from which this interpretation primarily originates, as exemplified in the "Latter Rain" and other Pentecostal movements).
Just as the miraculous healings performed by Christ and the apostles gave efficacious power to the Gospel message and attested to its veracity, suggests Healy, so miraculous healings could ramp up the effectiveness and credibility of the Church's message today. She asks in effect: What if the Church could unleash an army of joyful missionary disciples who could bring the gift of God's mercy to the world through miraculous healings? "The New Evangelization would be propelled to a whole new level of dynamism," she declares (p. 166). How would this not be far more effective than simply "repeating the formulas of the past" in traditional methods of evangelization that fail, in her view, "to touch the hearts and minds of this generation" (p. 16)?
The traditional Church, in Healy's view, has grown old and ossified. As Pope Francis suggests, it has become an "inward-looking," "self-referential Church" rather than "going out to the peripheries" to meet the lost. If the Church has grown impotent and is hemorrhaging members today, she would say, this is the reason why: the power of the supernatural charisms or gifts of the Holy Spirit has come to be largely neglected in modern times in the Church's proclamation of the Gospel, and is no longer regarded by most Catholics as part of our ordinary Christian life.
Thus Healy, like other notable charismatics, promotes the importance of "power evangelism" — that is, evangelism that taps into the power that resides in the miraculous "signs and wonders" that can be wrought by the Holy Spirit. To overlook this dimension of power is to miss something essential to the Gospel and inseparable from the New Evangelization, she suggests (p. 28). "Every parish that is seeking to be completely mission-oriented, as Pope Francis has directed, should establish a healing ministry team," she writes (p. 152). Healy thus interprets the Holy Father as lending direct support to a charismatic-inspired, essentially Pentecostal understanding of the Church's mission.
At this point, one can well imagine a number of questions arising in the minds of thoughtful readers, who may find themselves excited by Healy's enthusiasm but concerned about the possible pitfalls, in their own case, of joining in Healy's zeal without the assurance of adequate knowledge — questions calling for a review of what is understood by "the Gospel of Christ" and its relation to miraculous healing in light of Holy Scripture and Sacred Tradition. Such questions may also demand that we re-examine the authenticating credentials of our (and her) views, to ask whether they come from actual Church teaching, or possibly from benign (and possibly even beneficial) non-Catholic traditions, or from alien traditions inimical to the Catholic Faith — and to consider the claims of those who ask whether such questions even really matters as long as these views seem to be "of the Spirit."2
First, Healy claims that "[St.] Paul believed there was a grave danger in people coming to Christ on the fragile basis of human persuasiveness rather than the firm basis of God's power," by which she means supernatural "signs and wonders" (p. 52). Yet readers may ask whether there is not an equal and opposite danger here — namely, the danger of people coming to Christ on the fragile basis of enticing promises of healing rather than on the firm basis of conviction of sin, repentance, and the truth of the Gospel. On this point, readers may also find themselves fighting irrepressibly unwelcome associations with notorious televangelist hawkers of a "health and wealth gospel," or songs like Neil Diamond's 1969 "Brother Love's Traveling Salvation Show," or movies like Steve Martin's 1992 Leap of Faith, which pillories — not without cause — backwater fundamentalist revivalists and con artists. Furthermore, even where miracles are real and dramatic, we have no assurance that they will necessarily lead unbelievers to conversion. Jesus himself notably declared that if the unbelievers he cites in Luke 16:31 were not convicted by Scripture, "neither will they be convinced if someone should rise from the dead."
Second, others may wonder whether healing on command is indeed meant to be understood as an ordinary gift for which all of us should "strive eagerly," as Healy suggests (p. 116, citing 1 Cor 14:1); or whether it belongs to that class of rare, "extraordinary gifts not to be rashly desired, nor from them the fruits of apostolic labors to be presumptuously expected," as Vatican II warns (Lumen Gentium 12). If the charism of healing is in fact extraordinary (supernatural) and rare, as the magisterium seems to be teaching, then the Church may have good reason for discouraging the faithful from rashly (or even "eagerly") seeking it because of the temptations of presumption, self-promotion, self-deception, and dangers of occult influence and demonic deception historically associated with it.
Pope Paul VI, for instance, in his General Audience of February 28, 1973, warned against what he called a "very risky" pattern of elevating "the charismatic elements of religion above the so-called institutional [elements]," and searching for "spiritual realities in which there comes into play an indefinable and strange energy which . . . persuades the one who experiences it that he is in communication with . . . the [Holy] Spirit," because dangers abound of "auto-suggestion or the influence of imponderable psychic causes [that] can lead to spiritual error" (emphasis added). This opposition between the charismatic and institutional elements occurs when opinions about "gifts of the Spirit," "baptism of the Holy Spirit" (as a "second baptism"), a "fuller outpouring of the Holy Spirit," and the like, fail to be integrated into the Church's sacramental life and take on an autonomous, extra-magisterial significance of their own.
If, on the other hand, the charism of healing on command is taken to be common and normative for all Christians, as is here alleged by Healy, this unavoidably raises questions of credibility, authenticity, possible occult connections, and magisterial obedience on the part of those who insist on seeking it "eagerly" (if not "rashly"), even with the best of motives. One shudders to recall the words of Jesus: "Many will say to Me on that day, Lord, Lord, did we not prophesy in Your name, and in Your name cast out demons, and in Your name perform many miracles? And then I will declare to them, 'I never knew you'" (Mt 7:22–23, emphasis mine).
Third, still others may raise concerns over whether the preoccupation with miraculous "signs and wonders" among many Catholic charismatics may not foster doctrinal indifferentism — that is, identification with a sort of denomination-transcending fellowship of those fascinated with miraculous gifts but relatively indifferent to worries about heterodoxy or even concerns about doctrine in general. Healy is generally careful to guard herself against the appearance of such indifferentism by her appeals to Catholic tradition, her deference to episcopal authority in matters such as formal exorcism, and by appealing to the "ecumenical" nature of Catholic charismatic cooperation with non-Catholics, such as her own work with Randy Clark, the charismatic healer and evangelist of the Pentecostal Vineyard denomination and controversial "Toronto Blessing" movement, with whom she spent her sabbatical in 2013 performing healings in Brazil and with whom she co-authored The Spiritual Gifts Handbook (Chosen, 2018). Yet readers may be forgiven for wondering whether her "ecumenism" involves any appeal to non-Catholics to consider the claims of Holy Mother Church, and worrying whether it may not instead acquiesce in the assimilation of her Catholicism into a kind of trans-denominational charismatic movement rooted in "Third Wave" Pentecostal Protestantism. Reinforcing this impression is Healy's use of the example of Robin Beck — who, after 30 years as a lesbian, was marvelously healed of same-sex attraction upon converting to the Catholic Faith — but neglecting to inform her readers that Beck is no longer a practicing Catholic but now self-identifies as a non-denominational Protestant. [Correction: Dr. Mary Healy has pointed out to me that at that time of the publication of her book on healing, Robin Beck had not yet defected from the Catholic Faith. I stand corrected.]
Fourth, while Healy defers to ecclesial authority in many areas, her apparent eagerness to demonstrate that the exercise of most miraculous charisms does not require clerical permission or authority seems similar to the sort of anti-clerical disposition one encounters in many Protestant Fundamentalist sects. It is not merely her emphasizing that miraculous charisms like healing were manifested in the early Church among laity, or her claim that any Christian (furnished with proper environment and training by experienced mentors) can learn to heal on command and that non-ordained laity have the power to participate in "deliverance ministry" (expelling demonic influence by means ostensibly just short of formal exorcism), but that she claims that even a non-Catholic evangelist like Randy Clark "has a gift for imparting the Holy Spirit to others" (p. 176). Is it true, readers will ask, that the Holy Spirit can be "imparted" by laity, and even by separated (some would say "heretical") brethren who reject Church authority? If so, by what authority does she know this?
Healy also cites St. Augustine as "a model of pastoral wisdom" for not attempting to calm the enthusiastic acclamations of his congregation upon witnessing a miraculous healing, but "[letting] the Holy Spirit run the show" (p. 141). Likewise, just as she enlists the statements of Pope Francis in support of her views, so she cites Cardinal Ratzinger's assertion that "what is needed is less organization and more Spirit," extracting this assertion from a much larger qualifying context of cautionary statements (p. 121). The question, of course, is whether Augustine and Ratzinger meant what Healy seems to be suggesting here. Readers may worry about possible antinomian overtones here — whether following the "Spirit" ends up (perhaps inadvertently) pitting extemporaneous "words of knowledge" and personal spiritual promptings over against Sacred Tradition and the demands of Church law.
Fifth, some readers may recall that some of the more egregious heresies of Church history were inspired by what their proponents understood to be a "faithful" and exclusive adherence to subjectively discerned guidance of the Holy Spirit. Others may worry that some charismatics, in their eagerness to propagate their particular understanding of "life in the Spirit," may fall prey to the dangers cited by Pope Francis in his address to Catholic charismatic participants in the 37th National Convocation of the Renewal in the Holy Spirit on June 2014, in which he warned them not only against divisiveness but against attempting to become "managers of grace" and "arbiters of God's grace," or "a tollhouse for the Holy Spirit"; or the repeated warnings by Francis and other Church leaders against "elitism" and "sectarianism," and their admonitions that new ecclesial movements, like the Catholic Charismatic Renewal, must always conscientiously defer to ecclesial authorities in the discernment and exercise of extraordinary charisms and integrate themselves into ordinary parish life (Iuvenescit Ecclesia). Readers will wish to be assured that Rome's often-cited "warm approval" of the Catholic Charismatic Renewal does not blind adherents of the movement to Rome's warnings.
Healy would certainly disavow any intention of overriding Church authority or erecting an alternate magisterium of independently discerned biblical authority here. Some of her statements would nevertheless provoke questions. At an ecumenical charismatic conference in Kansas City called Kairos 2017, Healy lent her support to a conjecture attaching special significance to Pope Leo XIII's invocation of the Holy Spirit in Rome on January 1, 1901, as a call for a new outpouring of the Holy Spirit prefiguring the Catholic Charismatic Renewal.3 According to the conjecture, Leo's initiative was met with only a "tepid response" by Catholic bishops, because the Catholic Church at the time was not ready to welcome a new outpouring of the Holy Spirit; and the answer to Leo's prayer came from outside the Catholic Church in the birth of Pentecostalism as a distinct movement within Protestantism. On the very night of Leo's invocation, so it is said, a group of Pentecostal-Holiness students at Bethel Bible College in Topeka, Kansas, prayed for and allegedly received the "baptism of the Holy Spirit" and "spoke in tongues." Thus, according to this conjecture, the Catholic Charismatic Renewal traces its pedigree from Leo's invocation in Rome to Pentecostals "speaking in tongues" in Topeka, and thence to Pittsburgh, where the torch of Pentecostal renewal was passed under divine inspiration to Catholic students at Duquesne University who were inspired by reading Pentecostal author David Wilkerson's Cross and the Switchblade in 1967, thus rekindling life in the Spirit in the Catholic Church.
For many readers, this will not only raise questions of authority; it will raise questions of doctrine and practice and even of sound historical accuracy. They will also wonder whether Catholics may base their understandings of biblical terms (like "charisms," "anointing," "prophesy," "words of knowledge," "baptism in the Holy Spirit," and "tongues") on distinctively non-Catholic (even historically anti-Catholic) traditions. Is it permissible or wise, moreover, for Catholics to take over Pentecostal practices alien to Catholic tradition — like being "slain in the Spirit," "speaking in tongues" (where this means an unintelligible private "language" of prayer), Pentecostal-style "healing services," exorcism-like rites, or "impartations" of the Holy Spirit by Pentecostals who lay their hands on the heads of Catholics? If so, by what authority? Does assigning these practices more benign-sounding names — like "resting in the Spirit," "deliverance ministry," or "jubilation" — actually change anything? If so, how?
Sooner or later, readers will discover that Bethel Bible College in Topeka, Kansas, was founded by the sex-scandal-ridden evangelist Charles Parham in 1900, who along with other Pentecostals originally believed that the "gift of tongues" referred to the miraculous gift of communicating in actual foreign languages previously unlearned, as in Catholic tradition; and that after his missionary followers returned from Asia, having sadly discovered that they could not make themselves understood to the native people, the "gift of tongues" was conveniently re-interpreted to mean non-rational ecstatic utterances in accordance with the novel theory of "glossolalia" introduced in the nineteenth century by Protestant biblical scholars in the higher critical tradition, such as Philip Schaff, Frederick Farrar, W. J. Conybeare, and J. S. Howson, thus giving birth to the interpretation of tongues Healy calls "a kind of non-rational prayer of the heart" (p. 201, n. 86).
Healy is to be commended for acknowledging in her notes that the Church Fathers did not understand "tongues" to mean the unintelligible vocalizations of the kind found among charismatics and Pentecostals today, but, rather, ordinary intelligible words as in Acts 2, "where the tongues were heard as actual human languages" (p. 204, n. 141). This is an important admission, since there seems to be no credible evidence that the word "tongue" (Gk. glossa) was ever understood otherwise in Catholic tradition, even concerning the church in Corinth, as anyone may discover with a little research on Charles A. Sullivan's "Gift of Tongues Project" website. In order to salvage the current charismatic practice, however, Healy follows the lead of Eddie Ensley's Sounds of Wonder (Paulist, 1977; Tau, 2013) by introducing another name for the practice ("jubilation"), whose patristic pedigree is assumed throughout Ensley's question-begging monograph, but nowhere demonstrated. Furthermore, like Ensley, she continues to equivocate by retaining the use of "speaking in tongues" for current charismatic practice (instead of "jubilation") in the body of her text.
Sixth, other questions may persist concerning the charismatic view of healing presented here — questions of credibility where vast numbers of people are claimed to have been supernaturally healed in one evening; or where healings are not easily verifiable or described as "gradual" rather than instantaneous, or as involving "no guarantee" of complete restoration (p. 92), or in other venues where undocumented resurrections of the dead have been claimed.4 Questions may also arise about Healy's documentation and use of sources. She relies too much on secondary sources and neglects to consult the originals; and in some cases (as in her citations from St. Chrysostom on p. 61) this can lead to misleading conflations of discrete texts, taking quotes out of context, or misleading interpretations — as where she suggests that Chrysostom was lamenting the decline of charismatic gifts in his day, rather than the decline of Christian virtue in general; or where she neglects to inform the reader that Chrysostom understood "tongues" to be actual languages; or that he elsewhere declares that the charism of healing is rare and that a preoccupation with supernatural phenomena may in fact constitute an impediment to personal spiritual growth.
Finally, let me assure the reader that I value Healy's sense of urgency about communicating the Gospel. This call for urgency is most welcome. Unlike many Catholics today, she clearly sees what half a century's lack of preaching about sin and divine judgment has done in the Church. If sin does not matter, why worry about hell? If hell does not matter, why is Jesus necessary? If Jesus does not matter, why is evangelization needed? The whole thing comes crashing down like a house of cards. She sees that. She sees that sometimes even parishioners (and not only the unchurched) may need to be evangelized. She is thus to be commended for urging that such parishioners be brought into "a life-changing encounter with Jesus Christ." Her book, however, will leave many readers wondering how the sort of "personal encounter" she envisions relates to the traditional corporate and sacramental life of the Church in parishes, liturgies, and Sacraments — and preeminently to Christ in the Eucharist; and it will leave many less than convinced about how such an encounter requires "teaching parishioners about the Holy Spirit's [extraordinary] charisms and how to use them" (p. 190), where such charisms include learning how to miraculously heal others on command, often in independent, Pentecostal-style services of para-Church "ministries." Such readers may wonder whether we may be missing something by turning aside to the putative "shock and awe" tactics employed by Pentecostal-style evangelists, instead of holding fast to the simplicity of the "still small voice" of God evoked in the interiority of one's heart by simply hearing the truth, learning the Faith, witnessing changed lives, and being converted from sin and led to repentance and holiness of life through the Church's proclamation of the Gospel and her Sacraments.
In fact, readers may ask, without any disrespect, whether a preoccupation with such a "shock and awe" approach to spiritual gifts may not lead, counter-intuitively, to a truncated view of the Person and work of the Holy Spirit, and whether we need to retrieve a more robust sense of the Spirit's work in the Christian's life beyond these relatively idiosyncratic concerns emanating from recent Pentecostal and charismatic traditions. The Spirit has a many-sided role in Scripture. He is not only the source of all spiritual gifts (1 Cor 12:8–11; Gal 5:22). He is the promised Comforter, Advocate, and Counselor. He is the witness to Christ, glorifying him (Jn 14:17; 15:26; 16:14), convicting men of sin, righteousness, and judgment (Jn 16:8–11), regenerating them (Jn 3:3); the giver of life who engenders a "new creation" (Rom 8:22; 2 Cor 5:17; Col 3:10; Gal 6:15; Eph 2:15), evoking from men the response that Christ is Lord (1 Cor. 12:3), assuring them of their adoption as sons of God and of their heavenly inheritance (Rom 8:14; 2 Cor 1:22; 5:5; Eph 1:13; 4:30), making known all they have received from God (1 Cor 2:12; 1 Jn 2:20; 3:24; 4:6–13). Above all, Jesus repeatedly calls Him the "Spirit of Truth." Why? Because the Spirit testifies to God's word, which is Truth; and because Jesus himself is God's Word made flesh, the Word Incarnate. This is significant because the Spirit of Truth leads the Church toward a deepened understanding of revealed truth (Jn 16:13). St. Pope John Paul II explains this work of the Holy Spirit thus:
He watches over the teaching of that truth, over its preservation and over its application to changing historical situations. He stirs up and guides the development of all that serves the knowledge and spread of that truth, particularly in scriptural exegesis and theological research. These can never be separated from the guidance of the Spirit of truth nor from the Magisterium of the Church, in which the Spirit is always at work."5
In fact, the Holy Spirit may even be seen has playing an "epistemic" role in spiritual discernment, since He not only bears witness to the truth of the Gospel, but conveys an inward certainty of that truth (1 Thes 1:5).6 A more robust appreciation of the Person and work of the Holy Spirit may serve as a helpful corrective in our understanding and appreciation of the spiritual gifts in general, as well as of the charism of healing.