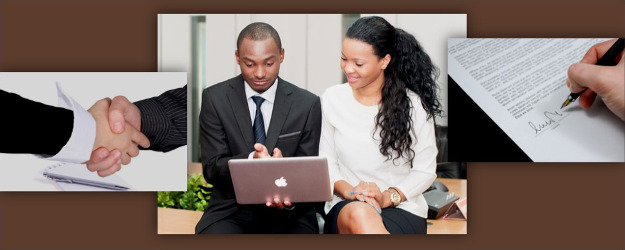 Question: Pope Francis recently questioned the ethics of trickledown economics. Are there principles for governing competition in the workplace?
Answer: One of the primary moral problems with a semi-capitalist economy is the relation of competitors in business in determining what is truly ethical. The first principle which should be applied is that the morality which guides business is not based on warfare which regards the competitor as the enemy. "As a result, relations with competitors should be governed by basic ethics and the rules of fair play, rather than by the ethics of self-defense and warfare" (Thomas Garrett and Richard Klonoski, Business Ethics, 112).
In a practical way, this general principle can be interpreted to mean that one cannot intend to harm a competitor in a major way, either as a means or an end, in a given business practice. This is not meant to discourage healthy competition for markets and talent; rather, it seeks to guarantee that competition will result from providing a truly better service, lower prices, and product availability, and not from lying or deceit.
Practices like false advertising, not only harm the consumer, but also base competition in business on a lie. "(P)ractically every practice that is unfair to consumers is also unfair to competitors" (BE, 113). Truthful criticism in business can be made to preclude the competition from cheating or harming a customer, or to prevent him from using false information or materials.  However, though one cannot lie about another's product, one should not always tell the whole truth. A truth about dishonesty in business can bring the whole industry into disrepute, and often cause more harm than good to all concerned. Normally, revealing the problematic nature of a product should not be done in public. It should be reserved to private revelations to employees in their trade unions, or to civil authorities who can then make a judgment as to how to proceed.
Other examples of unethical competition would be the hiring away of a competitor's employees, or a more powerful company purposely causing a less powerful company to remove its products to a less evident place, as would occur on store shelves. Normally this is a wrong use of means. If a company provides the service in a more efficient way, then it would be ethical for it to attract consumers through more evident advertising, and also to hire away another's employees to improve performance. However, this must not be done by means of harassment or bribery, or employ any immoral means, like intimidation. It should certainly not involve stealing the trade secrets of another company as a condition for the new job. This is theft.
Price cutting would certainly be ethical, and, indeed, providing the best service at the lowest price seems to be at the heart of the capitalist economy. But this would become unethical if it involved providing a poor product or harmed the economy in general. Most authors in business ethics point out that, while not wishing to form monopolies, industry cooperation is the best way to ensure a just and profitable work experience. Airlines, for example, prosper when they share information on improving safety and customer satisfaction. "When conspiracy, theft, and bribery become the pattern in an industry, costs are forced up, and honesty, even in companies, is diminished" (BE, 120).
Pope Francis is certainly concerned to introduce humanity back into business practices. Though he is not against competition itself, he wishes to be sure that it is carried out in an ethical manner.  Only then, can the Christian teaching that business exists for man, and not man for business, be realized fully.
_______________
Question: One of the corporal works of mercy is to bear wrongs patiently.  Must I bear all wrongs?  How would I do so? Won't that make me a doormat to other people's tyranny?
Answer: One of characteristics of our excessively materialistic society is the denial of the spiritual soul. This leads to the reduction of human value to the point of making people objects of use. This, in turn, can lead people to a poor self-image. The admonition to bear wrongs patiently, then, can seem to justify being a doormat to other people's wickedness, and very far from mercy.
Grace should lead us to bear wrongs patiently because it should cause a supernatural point of view in us. Viewing wrongs from the standpoint of eternity can give human beings a very different evaluation of perceived injuries. Our Lord bore all wrongs patiently. But Jesus was not a wimp, and very far from being a doormat, for other people's tyranny. His meekness did not prevent our Lord from speaking the truth. He was not meek because of fear of the reaction of the other, or from a simple desire to feel good about himself. Though Christ says, "Turn the other cheek," the words of the Lord must be interpreted by his example. When he was slapped by the High Priest's servant, he did not turn the other cheek and say, "Hit me harder." Instead he answered with the truth: "If I have spoken wrongly, testify to the wrong; if rightly, why do you hit me?" (Jn 18:23).
So, bearing wrongs patiently must always be based on a supernatural motive, and not an inferiority complex. In other words, a Christian's self-image should be based on the perception that he is loved into existence by God, redeemed by Christ, and invited to share in God's own life in eternity.  God's honor should be the basis of his assessment of his honor. Human honors or esteem mean nothing to him. His self-esteem is based on the daily experience of how much God loves him. This love can be experienced in both the great favors bestowed on a person, and, also, in wrongs suffered. God, after all, is the origin of good, and cannot be mistaken in those whom he honors, unlike human beings. Often human beings are honored or dishonored erroneously.
If charity or justice demands it, the wronged person who has God's life in him should speak the truth. But this is for the good of others, not in their own defense, except to correct some real injustice. The mercy born of divine love embraces this—not as a matter of human power. In fact, from the standpoint of human power, this is an extremely difficult attitude which is very rare. But when this results from divine mercy, God can make this much easier. This does not mean a person likes or enjoys being humiliated, or justifies the wrong done against him. It does mean that saving the necessity of truth and justice in life, he realizes that every human being is still afflicted with lust for power on some level. The magnanimous man understands and excuses human weakness.
Teresa of Avila considered the ability to bear wrongs patiently as a sign of infused contemplation, which was much more eloquent than divine favors. She reflected on the tendency she experienced in the Convent of the Incarnation of nuns who acted from the exaggerated sense of honor prevalent in the higher classes of the Spain of her time. She recommended in the convent of San Jose that this should be avoided like a plague. Those who take offense at trifles were not in a spirit of deep prayer. "God preserve us from religious where they worry about points of honor! Such places never do much honor to God" (Way of Perfection, Ch. 36).
She writes in the Way of Perfection: "A great wrong, or a great trial may cause them some momentary distress, but they will hardly have felt it when reason will intervene, and will seem to raise its standard aloft, and drive away their distress by giving them the joy of seeing how God has entrusted them with the opportunity of gaining, in a single day, more lasting favors and graces in his Majesty's sight, than they could gain in 10 years by means of trials which they sought on their own account. … The first of these effects—namely, the determination to suffer wrongs even though such suffering brings distress—is very quickly seen in anyone to whom the Lord has granted this grace of prayer as far as the stage of union"  (Ch. 36).
The quality of mercy should lead the Christian to a generous spirit, born of supernatural charity, which does not take offense at these slights. This is not from any exaggerated sense of weakness of spirit or desire to "play it safe" in the Christian community. Rather, it is truly an adult choice, based on the understanding that every person finds it difficult to understand their own motivations for things, let alone another's. Their attitude reflects the attitude of Christ. When he was being murdered on the Cross by unjust men, he excused their crime because he truly understood human weakness. It was to cure this that he came to earth. He patiently submitted to all, and proved himself to be the true Superman. This is the prime attribute of the magnanimous man who is so great of soul that the insults and misunderstandings of others do not deflect him from his noble purpose. "He was despised and rejected of men, a man of sorrows and acquainted with grief" (Is 53:3).