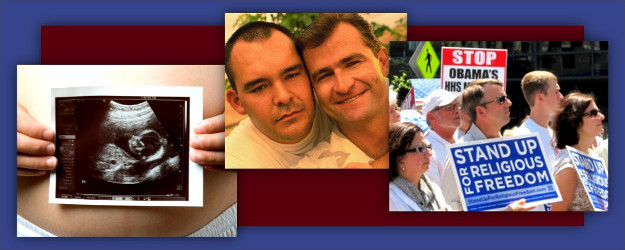 Relativism: (1) the wholesale philosophical rejection of the existence of any objective, absolute, or universal truths whatsoever (specifically referred to as cognitive/epistemological relativism or radical skepticism); or (2) the philosophical rejection of the existence of any objective, absolute, or universal truths which are distinctly ethical or moral in nature, thereby relegating all ethical and moral statements, propositions, and assertions to the purely subjective realm of mere opinion and personal preference, and, consequently, nullifying or rendering obsolete any basis for "justice" within society.
Said societies usually devolve into the most primitive of all social states, as the most fundamental human rights of the citizens who comprise the body politic are trampled upon by those powerful factions who, succumbing to a Luciferian blood lust for an ever greater power over their fellow man, become anxious to seize upon each new opportunity to exploit the vulnerabilities of the masses who are their socioeconomic inferiors. Thus, moral relativism, ironically, turns out to be the precursor and forerunner of dictatorships and communist-like police states. For, in such situations, as has been articulated by the great atheistic philosopher, Friedrich Wilhelm Nietzsche, "might is right." Such has historically been the case, particularly as we look back on the rise of the communist, socialist, and fascist regimes that implemented the grisly pogroms of eugenic extermination of human persons, based upon an anthropologically materialistic, existentially nihilistic, anti-religious, morally relativistic, and ethnically narcissistic philosophy of life
These two philosophical extremes—Cognitive Relativism/Radical Skepticism and Moral/Ethical Relativism—have both been around since the time of the ancient Greeks and have, in recent decades, been promulgated by many in academia. This persistent effort to relegate objective, absolute, and universal truth and morality to the purely subjective and particularized realms of mere opinion and personal/cultural preference has trickled down into mainstream culture with devastating consequences. Having been adopted and promulgated by a significant number of leftist politicians, these "elected," instead of relying on the sound, right reasoning of natural law ethics coupled with divinely revealed, Judeo-Christian codes of morality (i.e., the Ten Commandments)—for centuries, the moral and ethical foundation of Western Civilization—have taken it upon themselves to replace with the utterly erroneous, logically inconsistent philosophies of both epistemological and moral relativism.
The result of this "dictatorship of relativism" within our culture has had devastating effects on such fundamental issues as (1) the sanctity of innocent human life; (2) the sanctity of marriage between a man and a women; and (3) our God-given and constitutionally protected religious liberty to adhere to the dictates of our conscience and practice the tenets of our faith in the public square without fear of government censorship or persecution.
Never before, in the history of this once great nation, have such fundamental moral and ethical issues been so threatened. We truly have reached a fork in the road of this nation, as only two possible paths lie in front of us. On the one hand, we can choose the narrow path of traditional family values—a tried and true path which, heretofore, has served us quite well—and plead with our Creator to have mercy on our nation for the numerous mistakes we have made up to this point. On the other hand, we can continue down the "politically correct," yet morally reprehensible, path of cognitive and moral relativism, refuse to repent of our sins, and persist in our effort to construct a purely secular, atheistic, and hedonistic civilization that justifies infanticide, same sex unions and marriages, and the persecution of persons of faith. This latter path, however, is surely the path of destruction, and continuing to traverse it shall undoubtedly call down the just wrath of the Lord in the form of both natural and man-made catastrophes, including nuclear annihilation.
The clock has struck the 11th hour, and it is high time that the philosophical presupposition that lies at the heart of so much cultural chaos be revealed for what it truly is: namely, a logical contradiction that cannot stand up to the most fundamental of logical disputation, and, simultaneously, the single greatest threat to whatever remains of the moral and religious fabric of this once great nation. Thus, what follows is a "deconstruction" of the deconstructive philosophy of relativism.
Before I begin to dismantle relativism, however, I'd first like to examine relativism from a psychological perspective, in order to better understand the profound appeal that this line of thinking can have, especially in light of social psychology and, what Jungian psychoanalysts might refer to as the "conformity" archetype.
It's a given that each of us wants to be liked and accepted, especially when we find ourselves in such vulnerable situations as the "meet and greet." In our multicultural, pluralistic world, we must accommodate not only a multiplicity of personalities, as has always been the case, but additionally, an almost unlimited number of differing worldviews which may deviate markedly from our own. Moreover, in our post-postmodern global society, and with technology making exponential leaps and bounds with each passing day, we have had to learn how to become lifelong learners; for, the moment we feel that we have just barely become "proficient" with a particular system or software, its updated replacement is ready to be installed.
For example, in the workplace, at a moment's notice, we may well have to participate in an online Skype conference with a group of individuals, each with differing cultural, religious, ethnic, and moral worldviews. And, according to the only remaining moral norm that can be universally agreed upon, we must always be "tolerant" of those with differing "beliefs," despite the progressive "truth" that, in truth, there is no "truth" to be believed. Yet, according to contemporary global social standards, all of which stem from that singular moral imperative of "tolerance" and a purely superficial "show" of politeness, despite the collective belief that there is absolutely no basis for an objective morality, we are, nevertheless, expected to conform our behavior to the singular, seemingly "objective" moral imperative of tolerance. Thus, it is essential that we use acceptable "expressions," while avoiding what could potentially be construed as derogatory or condescending terms or expressions. It's fine if you happen to be seething with hatred for another internally, provided you maintain an exterior facade of relative "politeness." Morality has been reduced to a dog and pony show.
The acceptance of differing worldviews has devolved into a blanket philosophical relativism that leads to the erroneous conviction that since everyone seems to have his or her own understanding of religious and moral "truth," and since there seems to be no objective standard according to which such "alleged" truths can be evaluated, we must, therefore, conclude that there really is no such thing as objective truth, and so-called religious and moral "truths" are not objective truths, but are, instead, subjective truths. Thus, what may hold "true" for one, may not hold "true" for another, and vice versa.
Unfortunately, this is, in fact, the erroneous conclusion that many otherwise intelligent persons have come to. Relativism is insidious precisely because it springs from a desire to exhibit and practice the virtue of "tolerance." This concerted effort to promote the virtue of tolerance and acceptance of others who happen to hold worldviews that may differ from our own—an effort which, in and of itself, is most commendable—can, and often does, give rise to the misguided acceptance of the philosophically erroneous stance of relativism.
The erroneous nature of such thinking is quite easily pointed out, however. Take cognitive or epistemological relativism, which, as stated above, is the belief that there is no such thing as "truth." Debunking this fuzzy logic is quite easy, as it turns out. For, the individual who makes the claim, "there is no such thing as 'truth'" believes that at least this one statement is "true"; otherwise, there would be no point in making the statement. Yet, if anything at all is, indeed, true, then "truth" does exist. What is more, the academic epistemological skeptic will go out of his or her way to "argue" against the existence of objective truth. The self-inconsistency is glaringly evident, in that these alleged "debunkers" of the laws and principles of thought, argumentation, and right-reasoning are, themselves, relying on the very principles of logic and sound argumentation to make their case against logic and reasoning! Let's face it: to be a true, consistent epistemological skeptic, one would quite literally have to refrain from any form of communication, as these latter are all predicated on the veracity of the self-evident laws of thought.
Specifically, there are three laws that lie at the heart of all sound, logical thought, argumentation, and, consequently, communication: the law of identity, the principle of the excluded middle, and the principle of noncontradiction. All philosophical, logical argumentation presupposes the self-evident validity and veracity of these three fundamental laws, and not even the greatest mind would ever be capable of getting around the absolute veracity of this logic; thus, the absurdity of cognitive/epistemological skepticism or relativism.
Regarding moral relativism or skepticism, we end up running into a similar situation. Numerous academics—otherwise smart people—have come to the conclusion that, due to the myriad differences of opinion concerning just what constitutes moral versus immoral human behavior, there must not exist an objective standard according to which "moral" or "ethical" human actions or behaviors can be judged. Moral relativism is rampant among social scientists—psychologists, sociologists, and anthropologists especially. Moreover, moral relativism, as opposed to epistemological relativism or skepticism, poses a much more dire threat, and this is due to the practical ramifications of doing away with the moral compass that is so vital as we navigate the murky waters of radical advances in technology.
Technology, in itself, is a marvelous gift to humanity from God, who brought into existence the tremendous gift of human reason and intelligence which, of course, lies at the heart of every discovery and invention. With technology comes great possibility, and with great possibility comes an even greater responsibility. But just because we can do something doesn't mean we should.
Recent advances in the field of genetics are making it possible to detect and diagnose latent illnesses and diseases that may, or may not, manifest, depending upon a host of environmental factors. Such advances in technology, while intrinsically beneficial, carry with them the potential for profoundly unethical and immoral applications. Without a code of ethics that underscores the intrinsic value and dignity of each human life, from the moment of conception to natural death, based on a Christocentric theological anthropology, as opposed to the purely utilitarian and qualitative approach that secular society takes toward human life, we, as a civilization, are in danger of increasing exponentially the already egregious number of abortions that take place on a daily basis throughout the world by even more aggressively promoting a philosophy of eugenics, or selective breeding. Consequently, based on the whimsical preferences of a pregnant couple enabled by a doctor who sees nothing wrong with selective, eugenic breeding, or the legislation of a depopulation agenda—like the one-child policy adopted by communist China—countless innocent human lives run the risk of being aborted on profoundly superficial, eugenic, or politically skewed grounds.
Put simply, the threat posed by moral relativism cannot be overstated or overestimated.
That said, allow me to explain why and how this insidious philosophy of moral relativism, which has been used time and again throughout the course of human civilization to justify virtually every immoral behavior known to man, is philosophically untenable and self-inconsistent.
Before I continue, however, I'd like to highlight one salient example from recent history to illustrate my point. Let us say, for the sake of this argument, that Adolf Hitler truly believed in his heart of hearts that murdering 6 million men, women, and children of Jewish ancestry was the morally "right" thing for his Nazi soldiers to do; or, at the very least, Hitler did not consider this command of his to be "wrong" or "immoral." A bona fide, true moral relativist, given this information, could never, without contradicting the morally relativistic philosophical stance that he or she subscribes to, state that what Hitler did was "objectively immoral, unethical, or wrong." My point here is that the majority of persons who espouse this philosophical stance usually fail to take this line of thinking all the way to its logical conclusion; for if they did, they would most likely dispense with it.
Ironically, the very reason most persons tend to espouse moral relativism turns out to be its philosophical undoing. You see, oftentimes, when I share with my liberally minded acquaintances my stance on the existence of an absolute, objective, and universal morality that is binding on all persons of all times and places, almost invariably at least one of them immediately has a visceral reaction to what I am saying and responds with something like this: "Who do you think you are to impose YOUR morality onto other person's?! You ought to be more respectful of individual and cultural differences!" My response to this usually runs something like this: "You're right … on two counts. I agree that I "ought" to respect individual and cultural differences, and I further agree with your tacit appeal to an objective code of morality, which holds that 'being respectful and tolerant of other people's beliefs is an objective, absolute, universal, moral axiom to which all persons of all times and places must subscribe.'"
Despite the radical unpopularity of objective, absolute, and universal truth; despite the reality that the existence of objective and universal truth flies in the face of contemporary standards of "political correctness"; despite the reality that speaking the truth about the reality of truth will most assuredly result in many persons feeling "uncomfortable" regarding their abdication of morality in an effort to exonerate themselves from the guilt associated with the pursuit of a life of hedonism; despite the reality that a fallible human person might possibly be "wrong" about something; and despite our desire to not come across as arrogant or intolerant by being so bold as to stand up for what we believe to be true, even if we happen to prove others wrong in the process; despite each of these possibilities—standing up for truth itself is infinitely more noble a pursuit than an endless, futile attempt to avoid, at any cost, making others feel uncomfortable. Occasionally, in this life, the truth may be the single most necessary and uncomfortable thing a person must hear. For these reasons, we must not allow certain fundamental truths, those most essential to the very nature of truth itself, to be swept into oblivion. Contrary to the copious "rhetoric" and "spin" that we, as a television and computer-screen worshipping nation of "vidiots," are so used to witnessing, and contrary to the "different strokes for different folks" mentality that has been inculcated into the minds of the masses, there do, indeed, exist objective, absolute, universal truths concerning the ultimate nature of reality, the shared common nature of human persons, a shared origin, goal, and purpose of human existence, and finally, a common, universal, absolute morality to which all persons, regardless of culture, creed, or historical epoch, must subscribe and be held accountable. The truth of which I speak is Truth with a capital "T," and I, for one, refuse to remain silent as the complete moral and religious foundation upon which modern Western Civilization rests is chipped away by so many pseudo intellectuals who earn money and status by promoting a Marxist, atheistic agenda.