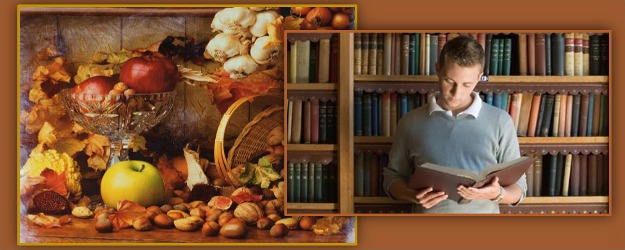 History of the Catholic Church: From the Apostolic Age to the Third Millennium. James F. Hitchcock (Ignatius Press: San Francisco, 2012) 584 pages. (Reviewed by Fr. Brian Van Hove, SJ)
---
The Word Made Love: The Dialogical Theology of Joseph Ratzinger/Benedict XVI. Fr. Christopher S. Collins, SJ (Collegeville, MN: Liturgical Press, 2013) 224 pages. (Reviewed by Jim Baur)
---
Pastoral Essays in Honor of Lawrence Boadt, CSP: Reading the Old Testament. Edited by Corrine L. Carvalho. (New York: Paulist Press, 2013) xii + 162 pages; $18.95. (Reviewed by Deacon C. Michael Stinson, PhD)
---
The Christian Way to Be Happily Married. David Sanderlin, PhD (San Diego, CA: Christian Starlight Press, 2010), 207 pages; $12.95. (Reviewed by Tracy Wietecha)
---
History of the Catholic Church: From the Apostolic Age to the Third Millennium
James F. Hitchcock (Ignatius Press: San Francisco, 2012), 584 pages.
The publication of Dr. Hitchcock's one-volume history fills a longstanding need for an introduction to Catholic Church history in English. Students need a place to begin in which they are neither overwhelmed nor disappointed. We have a plethora of specialized studies, such as John W. O'Malley's What Happened at Vatican II; Roberto De Mattei's Il Concilio Vaticano II. Una storia mai scritta; and Matthew Levering and Matthew Lamb's Vatican II. But, the beginner needs a survey or "view of the historical landscape from a helicopter."
Before the Second Vatican Council, students, principally seminarians, could read Philip Hughes' A Popular History of the Catholic Church, which informed them up to the limited threshold of the subject in 1946. (Evidence comes from Hughes himself, who wrote that the conclave of 1939, electing Pope Pius XII, had occurred just seven years before.)
Besides Hughes, students may have read Catholic-convert Carlton Joseph Huntley Hayes, or translations from the French of Henri Daniel-Rops. After 1960, a few students might have seen Hubert Jedin's Ecumenical Councils of the Catholic Church: An Historical Outline, which he wrote specifically for German seminarians anticipating the first session of Vatican II. Also in 1960, Philip Hughes wrote The Church in Crisis: A History of the General Councils.
The unabridged three-volume version of Hughes ends with Luther. His fourth unabridged volume only appeared after his death in 1967. Hughes' Popular History was reprinted for a fourth time in 1970. Eight years later, and well after Vatican II, Thomas S. Bokenkotter produced A Concise History of the Catholic Church (1978). It is criticized for what was regarded as a naive bias, supporting the "hermeneutic of rupture" or progressivism of the 1970s. The 32 years between 1946 and 1978 were, indeed, critical for the Catholic Church.
Perhaps Alan Schreck's The Compact History of the Catholic Church (2009) tried to correct this situation, but his history is just "too compact" for the college classroom. As with Warren Carroll's fine works, The Catholic Church Through the Ages: A History Paperback, by John Vidmar, OP (2005), ought to have been more widely advertised. Vidmar proposes to use the metahistorical outlook of Christopher Dawson, who died in 1970. Dawson enjoys a modest revival from time to time. H.W. Crocker III's Triumph: The Power and the Glory of the Catholic Church—A 2,000-Year History (2001), reads more like upbeat apologetics than history. Various authors have produced CDs and DVDs on aspects of Church history, but audio books have less appeal to readers and students who just want a book.
At last, James F. Hitchcock has come to the rescue. Our wait was worth it: the fruit of his effort reads more like a story than a textbook. Dr. Hitchcock's formal area of specialization is Renaissance-Reformation history. He commented that scholars gave input for improvements in each chapter, and there are neither footnotes nor endnotes, though at times, these might have helped to verify precise details. The narrative is breezy and flows like the Mississippi River along which banks Dr. Hitchcock lives and worked. (He retired from teaching in May 2013.) This latest book may be his most successful. It surely will endure as an introduction to general ecclesiastical history. Unlike his earlier writings on the problems of the contemporary Church—such as The Recovery of the Sacred (1974), and Years of Crisis: Collected Essays, 1970-1983 (1985)—History of the Catholic Church begins with the apostolic age and takes the reader up to the third millennium.
There are typographical errors which may be the fault of the printer and not Dr. Hitchcock. Such errors merit correction in the second edition. Examples include page 135, where we see the same sentence needlessly repeated in the section on Private Masses. There is a redundancy on pages 160 and 281 regarding the Inquisition's protocols, especially on the point of the accused being allowed to submit a list of enemies. On page 532, we read "Roscasalvo," instead of "Roccasalvo," for Sr. Joan L. Roccasalvo.
Philip Hughes ends his Popular History in 1946, and Thomas Bokenkotter's Concise History is rigidly locked into The Spirit of the '70s. Other authors remain less well-known and, sadly, in the shadows. James Hitchcock is all we have for a good introduction to Catholic Church history in English. His work should be used in every seminary in America! We eagerly await the second edition.
-Fr. Brian Van Hove, SJ
Alma, Michigan
The Word Made Love: The Dialogical Theology of Joseph Ratzinger/Benedict XVI
Fr. Christopher S. Collins, SJ (Collegeville, MN: Liturgical Press, 2013), 224 pages.
In this excellent work, we receive a fresh look at the theology of Pope Emeritus Benedict XVI. This study is complex, yet clear. In five chapters, Fr. Collins delivers an extraordinary analysis of Joseph Ratzinger's heart, soul, and theology. If one wishes to understand "the greatest theological influence" in the Vatican II era, as Cardinal Dulles is quoted as saying, prayerfully study The Word Made Love.
The first chapter, "The Theological Formation of Joseph Ratzinger," gives us insight into the person of Ratzinger. We discover from the introduction and chapter one, what both he and Fr. Collins experienced—that the sacred Liturgy is truly efficacious. For Fr. Collins, this was especially important for him and the people he served at the Pine Ridge Indian Reservation.
Also, in this chapter, we reap the fruit of Pope Benedict's wise erudition; that Logos, the Word, (dabar in the Torah) is the hermeneutical key to biblical revelation. It permeates Christology, Eucharist, and Ecclesiology. Its influence is felt from creation to eschatology. God's loving dialogue with all human beings is conducted through his loving Word: it is driven by his interest in his relationship with us—all peoples, all times, each individual soul.
The second chapter, "Revelation Seen Basically as Dialogical," tells us again of the Logos, through which all things in heaven and on earth are lovingly created. It is the same Logos spoken throughout all human history—to Adam, Noah, Abraham, the prophets, and all humans in all ages. This historical consciousness of the Logos revealed in Sacred Scriptures is critical to biblical exegesis, which must include a hermeneutic of faith, Sacred Tradition, creed, dogmas, and the historical-critical method. In fact, the historical-critical method will only yield a great harvest when directed by the hermeneutic of faith.
The third chapter, "Jesus the Christ: Eternal Logos-Made-Love in History," we read that Ratzinger prayerfully views the whole narrative of Sacred Scripture in light of the Risen Lord. When we view this hermeneutic as a central, we are able to see the fullness of God's revelation in Jesus Christ as unifying all of faith and history. The person of Jesus Christ is the key to unlocking Scripture and tradition, to removing the veil in the Temple—to Revelation.
In the fourth chapter, "Church as the Locus of Divine-Human Dialogue," we can see the silver thread of theology as the Word made Love. This is joined to Christology and, thus, to Ecclesiology. God speaks to his people only through those who have listened. Additionally, the Christian ecclesia receives the Word made Flesh sacramentally. This is the mission of the Church: to proclaim the Word made Love to the whole (catholic) world.
In the fifth chapter, we explore the "Word Spoken from Beginning to End: Creation and Eschatology." This is an extraordinarily important chapter on Pope Benedict's theology of dialogue because he focuses on the idea of Christian hope as a cure to human loneliness, especially in death, a recurring theme in his writings. Also, in this chapter, he demonstrates that Creation is a reasonable hypothesis, but explains that we, as Christians, go much further than others in exploring this concept, since we believe that a loving God created us through his Word, and that human immortality is grounded in the very life of God, in whom we become intimate participants and sharers. It is his love that gives us eternal life. There is one more idea that I would like to stress: for Pope Benedict and Fr. Collins, the Word imprinted the reality of his being and love in Abraham, Moses, and the prophets. They, in turn, point to the coming of the Messiah. This, we learn, provides the foundation for biblical typology, the sense of the scriptures, and lectio divina, the classical monastic practice of the prayerful reading of the Bible. As such, I found this work to be a beautiful explanation of Pope Benedict's theology. I could not put this book down; I read, prayed, and studied it several times.
As a high school theology teacher, I recommend this book for the classroom. Advanced seniors would find it an enjoyable challenge, and it is certainly an excellent read for the undergraduate and graduate student.
Fr. Christopher Collins entered the Jesuits in 1995. He then earned an MA in history from St. Louis University, taught next at Marquette High School in Milwaukee, Wisconsin, and obtained the MDiv as well as an STL from the Jesuit School of Theology at Boston College. In 2006, he was ordained a priest and served as a pastor at the Pine Ridge Indian Reservation in South Dakota, before finishing his PhD at Boston College. He is currently an assistant professor of theology at St. Louis University, and director of the Catholic Studies Program there. He also chairs the board of the Apostleship of Prayer in the United States.
-Jim Baur
Althoff Catholic High School
Belleville, Illinois
Pastoral Essays in Honor of Lawrence Boadt, CSP: Reading the Old Testament
Edited by Corrine L. Carvalho (New York: Paulist Press, 2013), xii + 162 pages; $18.95.
Volumes composed of essays prepared in honor of a scholar—Festschriften and the like—can be filled with items that lack interest to readers outside a narrow area of specialization, and offer tedious reading. Thankfully this is not the case with the collection reviewed here, which was published in memory of Old Testament scholar, Lawrence Boadt, who died in 2010. The 11 essays forming the core of this book are uniformly readable and have great potential for use in both classrooms and private study. They could serve as an accompaniment to Boadt's well-known introductory text, Reading the Old Testament: An Introduction; but they can also stand alone as a useful introduction to several frequently asked questions about the Old Testament.
The contributors to this volume were all members of the Old Testament Colloquium, of which Fr. Boadt was a founding member. The readability of the text is a credit to these writers, as well as to the editor. Since the volume is presented in Fr. Boadt's memory, it is appropriate that it begins with a brief Preface outlining his contributions to Old Testament studies. Though it does not directly address issues of Old Testament interpretation as do the chapters of the book that follow, the Preface not only honors Fr. Boadt, but also gives the reader a glance at the discipline of Old Testament studies itself, and so complements the book's remaining material.
Each chapter's main text is followed by questions which should encourage additional thought and discussion. Examples include, "How do you feel about the idea of God as angry?" and "How would you define wisdom? Did you ever think of it as a goal in your life?" In a classroom, these questions could serve as discussion starters or subjects for assigned essays. Following the questions, each chapter concludes with a bibliography. These are reasonably brief, rather than attempting to be exhaustive, and direct the reader to major works that address each topic. This approach is another feature of the volume that should make it helpful to students.
The first chapter discusses methods of Bible translation, why we have so many translations, and the advantage of producing new ones. It's followed by a chapter on how to read correctly the story of the Garden of Eden in the opening chapters of Genesis. Such guidance is needed by many today, including some clergy, as well as students. The story of Eden is too often read carelessly, but as the chapter's author, Kathleen M. O'Connor, writes, "(t)o read it carefully is to uncover layers of beauty, as well as unfathomable questions, and the way the story unfolds reflects that complexity." This chapter is reinforced by the next, which asks, "Why read ancient Mesopotamian stories?" It offers a concise answer to this question, along with an introduction to major sources, such as the Enuma Elish, and the stories of Sargon and Ishtar.
The next two chapters provide an introduction to cultural criticism (chapter 4) and to the many names of God found in the Old Testament (chapter 5). Both of these chapters also refer to the opening passages of Genesis, adding to this volume's value in treating this fundamental subject. Chapter 6 is a candid and readable introduction to biblical archaeology that cautions against the misuse of the tools of this science, while affirming its value in understanding the people the Bible was written for, and about. Chapter 7 considers the anger of God, beginning with a focus on expressions found in the first two chapters of Lamentations. This is useful because Lamentations is not often encountered by average readers, and because the matter of God's anger raises profound issues in Bible interpretation, and in our understanding of God.
Given the nature of liturgical prayer in the Catholic Church, the next two chapters are also welcome. They answer the questions, "Why pray the Psalms?" (chapter 8) and "Why bless God?" (chapter 9). The treatment of the Psalms includes sections on how they help us "keep evil in perspective," and how they help us deal with suffering. The chapter on blessing God explains the reciprocal cycle of blessing, envisioned in the Old Testament, as God blesses us and we bless God, and explores what this means. These chapters are followed by one on how, and why, to read the book of Proverbs. Like parts of Genesis, much of Proverbs can be read too uncritically; this essay helps to avoid that, providing both a useful, straightforward introduction to the structure and content of Proverbs, and practical guidelines for reading it. The final chapter, written by the editor of the volume, concerns Old Testament prophetic texts, with examples from the words and deeds of Amos, Elijah, and Nahum. It seeks to encourage "an engagement with the text that is both true to its historical context and speaks to the question of what it means to be 'church' today." It also argues that "it is impossible to understand the biblical books in their historical setting without fully understanding the consequences of poverty, disease, and war." The essay provides a logical and fitting conclusion to the volume.
The title of this volume might be its biggest flaw, though it's not a serious one. Pastoral Essays in Honor of Lawrence Boadt, CSP could leave a reader who is unfamiliar with Fr. Boadt's work guessing what this book is about. But the subtitle makes the subject clear, and the title is accurate; the essays do have a potential pastoral role. A slim book that can contribute as much clarity to biblical studies, as this one does, is showing concern and understanding to its readers. It offers help to the students who are likely to be using it because of its clarity and the introductory level at which its topics are treated. It has promise for use in parish and private study groups, and I hope it will find a place in classrooms for many years.
-Deacon C. Michael Stinson, PhD
Diocese of Richmond, Virginia, and Professor of Biology and Humanities at Southside Virginia Community College
The Christian Way to Be Happily Married
By David Sanderlin, PhD (San Diego, CA: Christian Starlight Press, 2010), 207 pp.; $12.95.
In a culture in which divorce is prevalent and commonplace, is it possible to have a happy and holy marriage? Drawing upon the rich sources of Christian spiritual writers, such as Teresa of Avila, John of the Cross, and Thomas Aquinas, David Sanderlin, PhD, offers a useful and practical guide for engaged and married couples to grow in their love for God and for one another in his book, The Christian Way to Be Happily Married. Using the classic three stages in the spiritual life of beginning, intermediate, and advanced spiritual growth, Dr. Sanderlin outlines three stages in Christian marriage, which can lead couples to a happier and holier marriage, by growing in Christian love and virtue. The three stages are, respectively, romantic love and wisdom, conventional needs love and wisdom, and Christ-like transforming love and wisdom. In marriage, couples must continually grow in sacrifice and love for each other through the virtues. The approach and method of this book is virtue ethics. Dr. Sanderlin stresses throughout the book that God and virtue need to be first in a marriage. He critiques marriage guidance which only encourages negotiation and communication skills. Sanderlin asserts that merely settling disputes through compromise will not ultimately nourish couples' relationships, unless the couples are, themselves, growing and advancing in virtue. The key to happiness in marriage is living out Christian marriage discipleship through faithfulness, love, and virtue. A great strength of this book is that it is an ecumenical Catholic Christian marriage guide. It can be used by Christian couples, but can also be of use to non-Christians who, even though they do not believe Jesus is the Son of God, nevertheless recognize Jesus as a great moral teacher whose virtuous life is a life worth imitating. Further, the appendix includes a worksheet to assess one's own Christian marriage discipleship, as well as group discussion questions.  Thus, this book will not only benefit spouses, but also those who minister to marriage couples.
The book is divided into four parts. The first part introduces the notion of Christian happiness.  Sanderlin distinguishes two goals in the pursuit of Christian happiness: the ultimate goal of eternal happiness with God in heaven, and the immediate goal of happiness in this life, which is achieved through "God and virtue." Sanderlin offers a definition of Christian happiness, and contrasts it to what he terms "conventional happiness," that is, a happiness which is satisfied by material or worldly goods. Christian happiness requires putting away our old self, with its selfish desires, and gradually growing in love, faith, and other Christian virtues.
Part Two describes the first stage of Christian marriage discipleship which is the "romantic stage." Dr. Sanderlin uses the term "romantic love" to describe a love which is still selfish and immature, and often pursues happiness through material goods. Romantic love, Sanderlin explains, cannot provide a solid foundation for marriage, because it depends upon emotional happiness, which is fleeting. Sanderlin also addresses the problem of fantasy in romantic love. Part Two ends with practical questions to guide couples in assessing their relationships in regards to selfishness, the emotional problem, and the fantasy problem.
The second stage (Part Three) is the conventional needs stage. Sanderlin points out that, in this stage, couples desire more psychological and spiritual goods, such as friendship and personal growth. Although this can be good, and is a way to grow in virtue, in comparison to the first stage, Sanderlin stresses that conventional love does not always require morality. That is, a husband or a wife may seek a psychological good for selfish reasons. Sanderlin gives the example of a wife, Briana, who is upset with her husband for being unthoughtful by paying the electric bill late and forgetting to pick up balloons for their child's birthday party. Sanderlin points out that Briana's anger at her husband can prevent her from loving her husband for who he is, even with his imperfections, and offers suggestions on a more Christian and virtuous way to handle her disappointment and anger, a way which would foster love and forgiveness in their marriage relationship. In this part, Sanderlin also addresses several objections to Christian love, such as the objection that we need to accept our imperfect selves for who we are, and do not need to strive to grow in virtue. In his response to this objection, Sanderlin draws on advice from Teresa of Avila.
Part Four addresses the third stage of Christian marriage discipleship, the Christ-like transforming stage. Sanderlin uses the advice of St. John of the Cross and Thomas Aquinas to address how couples can use material and spiritual goods unselfishly. He provides advice on how to live out Christian happiness, even in difficult and trying times. This part also offers invaluable advice on marriage conduct, specifically in distinguishing between being permissive of small, worldly things, such as not getting angry when dinner is served five minutes late, and being un-permissive of larger things which affect Christian marriage discipleship, such as a partner whose jealousy becomes controlling.
The Christian Way to Be Happily Married is a marriage guide which uses ethical principles and the insight of spiritual writers to offer a genuine and realistic assessment of living out Christian discipleship in marriage. While this marriage guide does not draw upon John Paul II's Theology of the Body, as might be expected, this does not diminish the impact and value of this book. Sanderlin's marriage guide is a combination of philosophical and theological reflection, and spiritual and practical advice, which will inspire and encourage couples as they endeavor to gradually grow in Christian love and virtue, and strengthen marriage relationships through striving for Christian happiness.
-Tracy Wietecha
Marquette University