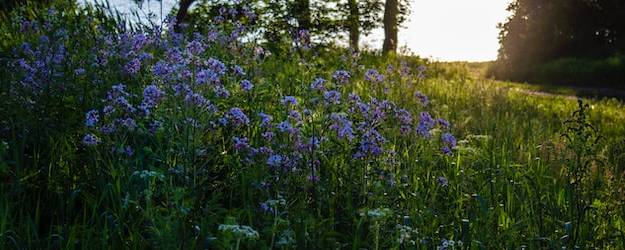 Ponder: Contemplative Bible Study for Year C. By Mahri Leonard-Fleckman. Reviewed by Fr. Vien V. Nguyen, SCJ. (skip to review).
Christopher Dawson: A Cultural Mind in the Age of the Great War. By Joseph T. Stuart. Reviewed by Thomas V. Gourlay. (skip to review)
Apostles of Empire: The Jesuits and New France. By Bronwen McShea. Reviewed by Gwen Adams. (skip to review)
Littlest Suffering Souls: Children Whose Short Lives Point Us to Christ. By Austin Ruse. Reviewed by Aaron Martin. (skip to review)
Called: Becoming a Disciple in a Post-Christian World. By Kevin Cotter. Reviewed by Lawrence Montz. (skip to review)
The Song of Ascents: Lives of Rage and Stillness. By Tom Hiney. Reviewed by Roseanne T. Sullivan. (skip to review)

Ponder – Mahri Leonard-Fleckman
Leonard-Fleckman, Mahri. Ponder: Contemplative Bible Study for Year C. Collegeville, MN: Liturgical Press, 2021. 299 pages.
Reviewed by Fr. Vien V. Nguyen, SCJ.
This book is part of a three-volume series designed to help individuals and groups pray, study, and ponder the Sunday readings. Written for the people in the pews with insights from a scripture scholar and experiences of a Bible study group facilitator, Mahri Leonard-Fleckman's work offers to foster deeper "intimacy with God through intimacy" with the sacred texts (p. 4). The reviewed volume focuses on the readings in the Year C Lectionary of the Catholic Church.
The book's format contains lectionary readings, commentary notes, and thoughts for reflection. The full text of the First and Second readings and the Gospel for every Sunday of the liturgical year is provided for convenience. Due to space limitations, only the refrain of the responsorial psalm is included. Under each reading is Leonard-Fleckman's concise but insightful commentary with pertinent background and information. Her commentary is primarily historical and literary context oriented. The commentary also highlights the text's connection with other books of the bible, other Sunday readings, and the respective liturgical season. The last section, "Ponder," is the extension of the commentary notes, in which she ponders connections, ideas, and questions linked to the readings and the liturgical season.
Bible study is a two-step process that involves the heart and the mind, according to Leonard-Fleckman. The heart process focuses on heart-centered reflection, praying with the texts through the traditional Catholic spiritual practices of lectio divina and Ignatian contemplation. Both forms of prayer invite readers to meditate on the text from their social and spiritual context. The mind process is concerned with philosophical questions and insights. In this respect, Leonard-Fleckman's commentary notes are helpful, as they guide readers into the world of the text (i.e., understanding the people and events of that time) to understand the text's original meaning and place its message in sharper focus. The book's format reflects this heart-mind process.
This user-friendly book is ideally suited for beginners — individuals or groups — whose primary interest is contemplating and pondering scripture with some study of the texts. When "contemplative" and "ponder" are part of the book's title, readers know what to expect: they will be prompted to pray and enter into contemplative silence with the scripture. Readers will appreciate the commentary notes' simplicity and insightfulness, allowing them to understand the content and context. The simplicity gives readers the flexibility and freedom to ponder without being overwhelmed with exegetical explanations. Readers looking for a comprehensive commentary of the Sunday readings will need to look elsewhere, such as the Preaching the Lectionary series by Dianne Bergant, CSA. However, as the title indicates, it is intended for preachers of the Word.
Leonard-Fleckman's prose is crisp and accessible. Greek, Hebrew, and Latin terminologies (e.g., parousia, Sheol, Pax Romana) frequently used in biblical scholarship receive due attention. They are translated or explained. In her commentary notes, Leonard-Fleckman puts Old Testament and New Testament in conversation with one another. The approach underscores the unity of the whole Scripture, as emphasized in Vatican II's Dei Verbum — "God, the inspirer and author of both Testaments, wisely arranged that the New Testament be hidden in the Old and the Old be made manifest in the New" (n.16).
Although the series is designed for individuals and groups for Bible study purposes, those who minister as catechists or lectors may find this work a valuable resource for their spiritual preparation. The readings follow the sense-line format as seen in the Lectionary. Readers of this series can find comparable series, such as the Workbook for Lectors, Gospel Readers, and Proclaimers of the Word by Liturgy Training Publications. What differentiates this book from others is that the deep and thought-provoking reflection questions and suggestions in the "Ponder" series potentially stir up thoughts and emotions, challenge readers to take personal inventory, and encourage them to thoughtfully ponder the meaning of Scripture in their lives.
I wish Leonard-Fleckman had included the entire responsorial psalm for meditation and context. The psalm is "an integral part of the Liturgy of the Word and holds great liturgical and pastoral importance," as stated in the General Instruction of the Roman Missal (n. 61). Although the refrain captures the essence of the psalm, commentary on the whole psalm would foster reflection on the Word of God and its connection to other readings and human emotions expressed therein.
Leonard-Fleckman's work is a valuable starting point to engage the heart and the mind to bring scripture to life. The introduction offers guidance on praying with the texts individually or communally. If I were serving as pastor in a parish, besides making it available to Bible study groups. I would make copies of this Bible study series available in church for parishioners to understand the context of the readings and help them make better connections with the liturgy and homily.
Fr. Vien V. Nguyen, SCJ, is a priest and provincial superior of the Priests of the Sacred Heart (Dehonians or SCJs) in the United States. Holding a doctorate in Sacred Scripture from the Jesuit School of Theology of Santa Clara University, Fr. Vien was an assistant professor of Sacred Scripture at Sacred Heart Seminary and School of Theology in Hales Corners, Wisconsin, before his election to provincial leadership.

Christopher Dawson – Joseph T. Stuart
Stuart, Joseph T. Christopher Dawson: A Cultural Mind in the Age of the Great War. Catholic University of America Press: Washington, D.C., 2022. 454 pp.
Reviewed by Thomas V. Gourlay.
2022 saw the publication of the masterful biographical study of the British cultural historian Christopher Dawson (1989 – 1970), by Joseph T. Stuart. CUA Press is at the vanguard of a burgeoning renaissance of interest in the life and work of Christopher Dawson, having published critical editions of his major works under the editorship of the late Don Briel (1947 – 2018), and with a forthcoming release of a new edition of a biography written by his daughter, Christina Scott.
While some great publications detailing Dawson's life and his work already exist, Stuart's contribution is unique, providing a biographical study that contextualizes Dawson and his intellectual and cultural vision against the backdrop of the implosion and fragmentation of European culture that began with the First World War and which continued, according to Stuart, at least until the fall of the Soviet Union in 1991. Stuart demonstrates a wide reading not only of Dawson's own work, but the work which Dawson himself engaged in. He presents what he refers to as Dawson's "cultural mind" in all the breadth and depth that it was, as he brought together a multiplicity of various disciplines of his time such as anthropology, ethnography, archaeology, history, and sociology — some of which were very new — to get past various reductive modes of rendering reality and to "see things whole" (6).
As Stuart describes it, "The purpose of this book is to excavate the frame of Dawson's cultural mind in order to demonstrate how it not only reconciles intellectualist and behaviorist approaches to culture but also provides a synthesis helpful in thinking about the relationship between religion and politics, reforming education as enculturation, coordinating specialized research, and constructing a more meaningful cultural history today" (6–7). And in the opinion of this reviewer, Stuart is largely successful in fulfilling the book's stated purpose by means of his dexterous mastery of Dawson's sizable published corpus, and also through an impressive command of the significant archival resources made available at a number of Dawson archives, both in England and in the Unites States, not to mention his familiarity with Dawson's own source material, as well as the most contemporary of history of the period covering Dawson's life.
The book proceeds in two parts, the first of which covers off on the development of Dawson's cultural mind, examining how Dawson brought together the various disciplines he did in order to create a rigorous "science of culture." As Stuart describes it, "culture is so complex that no single formal object sufficiently makes it intelligible" (11), all of which meant that Dawson had to incorporate a variety of (sometimes new) disciplines, to get at the understanding go culture that he so earnestly desired, and desired to communicate. The author presents Dawson's unique dexterity across a multiplicity of disciplines, but is careful to show how Dawson's approach did not fall into the kind of superficiality which seems to plague much of what passes for interdisciplinary work nowadays. Instead, Stuart depicts Dawson as a truly transdisciplinary thinker, what he refers to as Dawson's "cultural mind." It is in part one where we find Dawson's explorations of the very idea of culture, along with chapters on Dawson's engagement with and use of the disciplines of sociology, history, and comparative religion.
Part two examines the application of Dawson's cultural mind in the areas of politics and education specifically. One gets a real sense of how valuable Dawson's cultural mind is in its application to the many problems that plagued Europe and the West following the Great War and throughout the twentieth century. One cannot help but see how valuable the intellectual framework that he developed, and out of which he operated, would be if it were able to be employed today in the face of the past few years' worth of global pandemic, war in Europe, and what seems like almost universal unrest. The sheer breadth and openness of Dawson's cultural mind is one which deserves both study in and of itself as well as emulation in our own cultural milieu.
While the focus of this work is squarely on Dawson's cultural mind, the expansive nature of that mind is such that no aspect of culture seems to have been left out — the work also doubles as something of its own cultural history of English-speaking Europe between the wars. Stuart has demonstrated that he is precisely the right person to take us on this journey of discovery, exhibiting his own remarkable aptitude for following Dawson's lead in finding the balance between prescriptive and descriptive approaches to culture, allowing the truth of things to reveal itself instead of getting caught up in telling his own story. While he is obviously an admirer of Dawson, Stuart is unafraid to critique his work where appropriate, demonstrating that he himself (Stuart, that is) has developed something of a cultural mind of his own. Stuart has done a tremendous service to us all bringing this book to publication, one can hope for a wide readership not only for specialists, but to the educated generalist who is eager to develop a cultural mind of their own and who is open to exploring non-reductive approaches to our current cultural conundrums.
While not everyone will agree with everything that Dawson wrote or thought, none can dismiss him as a reactionary or a thoughtless ideologue. It seems that we all have something to learn from Dawson, and one could do no better than to take this volume as either an introduction to the man and his thought, or an opportunity to think through again what Dawson has made available through his cultural mind.
Thomas V. Gourlay is National Director of Chaplaincy and Faith Formation and lecturer in the School of Philosophy and Theology at the University of Notre Dame Australia

Apostles of Empire – Bronwen McShea
McShea, Bronwen. Apostles of Empire: The Jesuits and New France. Lincoln, NE: University of Nebraska Press, 2019 (hardback), 2022 (paperback). 331 pages.
Reviewed by Gwen Adams.
Winner of the 2020 Catholic Press Association Book Award in History, Apostles of Empire: The Jesuits and New France tells the two-century story of the French Jesuit missions to colonial-era North America. Part I outlines the early days with a focus on two key figures, Fr. Paul Le Jeune, SJ, and layman publisher Sébastian Cramoisy. Part II describes the waning of French interest in the missions and their eventual demise with the French suppression of the Jesuits in 1763–1764. Revisionist is an appellation frequently applied to this work. Does that mean McShea is engaged in debunking the holiness ascribed to saints like Isaac Jogues and Jean de Brébeuf? Hardly.
First, Apostles of Empire is revisionist as a book offered in "counterpoint" to scholarship which advances ideas of missionary activity as "cleanly separable from its historical culture of origin" (xxii-xxiii). According to McShea, the Jesuits have been made to "appear as both morally disapproving of their home culture in moments of precocious progressiveness and cynically dependent upon French power to access Native American souls" (xx). Instead, McShea provides evidence to show the Jesuits as incarnational. Deeply Catholic, deeply French, they wanted to share what they had received from the church and from their homeland and to collaborate with laity (not use them as a necessary evil) in a work which served both body and soul.
Thus, this book offers "a new appreciation for the integral role of lay person in the enterprise" (xix). We see laity helping with medical care and catechesis. We meet collaborators like Marie-Madeleine de Vignerot, Duchesse d'Aiguillon (the subject of McShea's forthcoming 2023 book La Duchesse), and publisher Sébastian Cramoisy who popularized Isaac Jogues, Jean de Brébeuf, and the missions with his publication of the Jesuit Relations. As McShea writes, "Lay people were expected to participate" (98); "the Jesuits of New France were well aware that their project would not succeed based on clerical zeal alone" (18).
Second, Apostles of Empire is revisionist as a full account, going beyond the epic chronicles of the North American Martyrs to include the mundane, sometimes messy aspects of a life lived in service to Christ. The Jesuits struggled amid political crises and pandemics. They faced thorny issues about sacramental marriage. They struggled to describe King Louis XIV in a way which would establish their credibility. Was it stretching a point to describe their sovereign as "more terrible than the thunder . . . covered with the blood of his foes . . . although Louis did not sully his manicured hands and magnificent lace cuffs in such ways" (128)? Paul Le Jeune devoted years to that necessary but unglamorous pastoral task: asking for donations. The order spent decades resolving an internal scandal which uncovered the fact that Parisian Jesuits had for years "dipped into" a trust fund established for the missions of New France (204).
Reading this work, I was reminded of Anthony Trollope's words on writing about human beings as "speaking, moving, living, human creatures. . . . They must be with him as he lies down to sleep, and as he wakes from his dreams. He must learn to hate them and to love them. . . . He must know of them whether they be cold-blooded or passionate, whether true or false, and how far true, and how far false. The depth and the breadth, and the narrowness and the shallowness of each should be clear to him" (Autobiography, chapter 12). Clearly, McShea has shared life with the characters of Apostles of Empire. This comes out in the warmth and sympathy for her subjects. By the end, we also have lived with and come to admire these complex human characters. Chapter 8 on the final days of the last Jesuits in North America is deeply moving.
I have few recommendations. University of Nebraska Press has done a great job with this beautifully bound and designed book. I suggest the addition of cross-references between textual references and corresponding images, as well as additional front matter including a timeline, map of New France, and a glossary or cast of characters with short biographies.
Having read some of McShea's articles in First Things, I was aware of her dry wit and measured, sometimes ironic writing style. Those traits grace this longer narrative. When the Jesuits decide to work with an alternate publisher, Sébastian Cramoisy is "miffed" (29). Paul Le Jeune's early accounts portray himself (to use McShea's description) as "a bon vivant suffering in a gustatory desert" (44). The clarity of McShea's introductions and conclusions and the excellence of its writing reorient the reader at every stage. Although frequently interrupted, I never lost my grasp of the narrative nor my interest in its story. Certainly, Apostles of Empire deserves to sit among scholarly texts, but it has a wider appeal for anyone interested in pondering how we work out our salvation in particular historical contexts, and as a key part of the story of the evangelization of North America.
Gwen Adams is a writer, playwright, Visiting Assistant Professor of Theology at the Augustine Institute, and the founder of Bardstreet.com.

Littlest Suffering Souls – Austin Ruse
Ruse, Austin. Littlest Suffering Souls: Children Whose Short Lives Point Us to Christ. Charlotte: TAN Books, 2017. 130 pages.
Reviewed by Aaron Martin.
Carlo Acutis's death in 2006, and his beatification shortly after in 2020, has renewed people's interest in younger saints. Acutis was only 15 years old when he died. Other saints had died at similar ages in the past — Maria Goretti was only 11 years old, Jacinta Marto was 10, Francisco Marto was 11, and José Luis Sánchez del Río was 14. These young saints of the last century seem remarkable. Maria Goretti fended off a lustful attacker, Jacinto and Francisco saw Our Lady at Fatima, and José Luis Sánchez del Río was martyred fighting for the Cristeros in Mexico.
What is different about Carlo Acutis is that he was ordinary. He had a precocious interest in religion, but was an otherwise normal child. He volunteered, he learned to code, and catalogued Eucharistic miracles as a side project. After he developed leukemia, he engaged in prayer and suffering for others — again, a very ordinary Catholic practice.
When someone is so ordinary, so unremarkable, that person often falls through the cracks of history. There is no memory of them except in certain family or professional circles. But the fact that they were ordinary is the key to their greatness. It is the key to their sanctity, living an extraordinarily holy life in an ordinary way.
The children profiled in Littlest Suffering Souls did not, however, live extraordinary lives, at least from a worldly viewpoint. Yet all of them had a certain spark, an intuitive connection to God that directed all their actions and their willingness to suffer joyfully for the Lord. Audrey, for example, was a religiously precocious child, constantly (but gently) reminding her family of the need for prayer, raising questions about the faith, and keeping herself morally pure. From a very young age, Audrey had a sense of the importance and power of suffering: "Je résiste" was her regular refrain — "Audrey had somehow learned mortification on her own, intuitively. No one taught her. She was four." (94) That intuitive knowledge of God and of suffering is a theme running through the book. And although these children suffered in different ways, they each had a deep sense of their connection to Jesus and his own suffering. As Brendan's Aunt Kelly recounted, she "recalls helping Brendan into bed that night. Because of the sores, about the only place she could touch him was his head. 'I was helping him into bed and he says to me, "Aunt Kelly, I am so happy. I love Jesus so much."'" (64) "From the lips of children and infants you, Lord, have called forth your praise." Ps. 8:2.
Many in society today would question these comments and religious experiences. Even if someone admitted that the life of a disabled child had meaning and dignity, which seems a stretch for many people today, they would not understand the purpose of suffering. Austin Ruse explains well the difference between "pain" and "suffering." They are often linked, but they are not synonymous. Our current opioid epidemic demonstrates how people today want to rid themselves of pain. They want to escape, and their pain is so great that the standard crutches of alcohol and lesser drugs no longer mask the pain.
But suffering is different. Suffering takes our pain and gives it meaning, gives it dignity. "What does suffering matter if we suffer to console, to please God our Lord, with a spirit of reparation, united with him on the cross — in a word, if we suffer for Love." (29) St. Josemaría Escrivá expressed those words that encapsulate the Catholic understanding of suffering. As St. John Paul II would say years later, "Each man, in his suffering, can also become a sharer in the redemptive suffering of Christ." (31). What a profound dignity we are offered in suffering, if we are willing to accept it.
Margaret accepted her suffering willingly. That seems consistent with her understanding of God. As her father recounted, Margaret had a "simple yet profound connection to God — not mystical — she knew Jesus was God without any sense of the doctrine." (74) Margaret could internalize her suffering because that was where she experienced God, near her heart. That proximity between Margaret and Jesus led her to say simply, after receiving Communion, "Thank you, Jesus, for coming to me in Communion today." No flowery language. No pomp. No pride. A simple "thank you" to the One she loved so much.
Margaret's act of gratitude moved others who heard it, so much that other daily communicants took the words as their own and, years later, continue to offer the simple words of thanksgiving. That was what many people reported about all of the children profiled: even if they did not do "great" things under a worldly standard, they had a great effect on those around them. People were moved by these children — moved to faith and moved to conversion.
The simplicity of a holy child is beautiful, in part, because it gives the rest of us hope. Jesus said that we need to become as little children, which is too often glossed over because people think being like a child is childish. These young suffering souls witness to the profound and simple faith of a child. To become like a child is to become more rooted in the fundamental relationship between God and the soul.
Carlo Acutis said, "To always be close to Jesus: that's my life plan." These little suffering souls wanted nothing more than to be close to Jesus, and embraced Him while experiencing suffering that adults would not have been able to bear. Their witness to the redemptive power of suffering and the simplicity of faith is a story worth telling.
Aaron Martin, JD, PhL, and his wife, Jenny, live in Phoenix, AZ with their four children. Aaron owns his own law practice and teaches in both the Kino Catechetical Institute and the Diaconate formation program for the Diocese of Phoenix.
Called – Kevin Cotter
Kevin Cotter. Called: Becoming a Disciple in a Post-Christian World. Notre Dame, IN: Ave Maria Press, 2018, 192 pages.
Reviewed by Lawrence Montz.
When the highly respected Father Mike Schmitz advises a reader that "you hold a treasure in your hands," one should take notice that a book is not an ordinary publication but a highly desirable reference. The author, Kevin Cotter, has written a practical how-to evangelistic guide to help us be and make true disciples for Christ.
Mr. Cotter served as the Executive Director of Programming at Amazing Parish, a Catholic ministry that strives to build up the Church by helping pastors change their parishes into vibrant faith communities. Earlier Mr. Cotter served as a missionary and director with the Fellowship of Catholic University Students (FOCUS) from which many of the recommended techniques in Called were derived. Mr. Cotter is now associated with the popular Catholic app "Hallow." Called: Becoming a Disciple in a Post-Christian World is a five-week handbook that helps readers grow interiorly in their faith life and follow Christ's admonition to make disciples. The daily formation manual presents a stepped program to help us grow in our encounter with Christ and offers suggestions to help us form new disciples.
Called leads the reader into the heart of Christ's mission of salvation to proclaim the Kingdom and, just as importantly, to encourage others to do the same. As we always should, following Christ's example is the method considered most effective. Proclamation of the kerygma is certainly important, as it formed the basis of our own call, but even St. Paul's mission to the Gentiles was not limited to his personal witness and instructions. Like Christ, he developed disciples to more effectively spread the message. Christ formed the 12 apostles and later sent out 72 disciples to proclaim the message. The Acts of the Apostles mentions over a dozen devotees formed by Paul, like Luke, Timothy, and Titus, and these followers in turn formed others so that the impact of Paul was greatly magnified with God's grace. The faith of the adherents themselves was strengthen by this process and their evangelistic efforts enhanced.
Kevin Cotter gives a very poignant example about the importance of forming disciples, not just believers. Consider that if each new disciple makes just three others, after five years there would be 243 more disciples, after ten years, 59,000, but in fifteen years, 14 million, and after twenty years, more than 3 billion! The exponential growth is potentially much greater in forming the Kingdom than the millions that may have come about because of all of Rev. Billy Graham's crusades or Bishop Fulton Sheen's TV programs throughout their lives, as effective those may have been.
The journey proposed by Mr. Cotter is based upon the Win-Build-Send model developed by FOCUS which has as its mission to share the Good News with college students and make true disciples. Mr. Cotter served as a FOCUS missionary for over ten years. The model is taken from Jesus' own ministry. During WIN, a personal encounter with Christ is developed. This is followed by BUILD where the participants "focus" on what it means to truly follow Christ as disciples. SEND reflects the ultimate goal of evangelism. Unquestionably it is the Holy Spirit that forms new disciples, but this program not only challenges the participants to have a faith that goes beyond themselves but also "gives" them the catechesis necessary to be effective seeds in God's kingdom, true mirrors reflecting his glory, imitators of Christ.
Called is not a simplistic set of suggestions to improve our relationships with God but a program to yield true metanoia in our lives. It endeavors to precipitate an ongoing spiritual change, not just over the 35 days, but throughout our entire life journey. Each daily presentation ends with a suggested reflection to help us see how we conform and challenge us to become intentional disciples. We will never arrive because when we become satisfied with our progress, we begin to regress. The key is continual renewal through our encounters with Jesus and, by following his example of sharing our faith, to encourage new disciples. Christ's love must be given away to grow.
Lawrence Montz is a Benedictine Oblate of St. Gregory Abbey, past Serran District Governor of Dallas, and serves as his Knights of Columbus council's Vocations Program Director. He resides in the Dallas Diocese.

The Song of Ascents – Tom Hiney
Hiney, Tom. The Song of Ascents: Lives of Rage and Stillness. San Francisco, CA: Ignatius Press, 2022. 305 pages.
Reviewed by Roseanne T. Sullivan.
The first part of the title of this collection of essays alludes to the Song of Ascents, which is the collective title used for fifteen of the Psalms, 120–134 (119–133 in the Septuagint and the Vulgate Bibles). In Old Testament times, all Jews who were able were expected to travel to Jerusalem to worship at the temple on three appointed feasts during each year, and many scholars believe these fifteen psalms were sung by worshippers as they ascended the roads to Jerusalem.
The author seems to have used this title for his collection of often-harrowing but always interesting stories of men and women with varying types of faith, interspersed with some of his own life stories, to hint how the believers he wrote about, each in their varied ways, inspired him in his own climb up from atheist, to Anglican priest, to Catholic seminarian. Hiney is currently in Rome, studying at a seminary for late vocations.
Hiney's essays describe the adventures and beliefs of such widely different Christians as:
Charles Smith, a young ship's doctor sailing on the Diana, a whaling vessel
David Livingstone, the famous missionary doctor turned African explorer, who went missing for six years while seeking the headwaters of the Nile
An African prince named Kaboo who traveled from Liberia to Indiana after his miraculous conversion
Smith's diary entries quoted by Hiney show a flair for description, and his situation naturally calls to mind the novel Moby Dick. However, Smith is quite different from Melville's captivating but religiously cynical character Ishmael, in that Smith has faith in the Scriptures and a trusting prayer life. Smith's diary shows his eventual remorse for having left his parents' home for the sake of what turned out to be an ordeal. Several times the ship became imprisoned in ice, the last time ending in an stretch of deprivations so extreme that they drove his pet dog, Gyp, and some of his crewmates mad, including the captain, and left fourteen of the ship's crew dead and stacked like frozen cordwood on the vessel's decks. The ship itself barely survived, after nearly having been crushed multiple times in the jaws, not of a whale, but of huge, shifting chunks of ice.
Hiney closes that essay by noting that Smith's prayers for deliverance were granted, rather unsatisfactorily to my mind, because he does not address why the prayers of so many others on that journey were not.
Dr. David Livingstone was sponsored by a cooperative consortium of several English Protestant denominations to bring a kind of mere Christianity scrubbed of doctrinal differences to Africa, but when Livingstone was made famous by his discoveries in hitherto unmapped portions of central Africa, he turned to exploration. He spent his last years trying to be the first to find the Nile's headwaters, mostly because he hoped the resulting fame would help his efforts to end the Muslims' slave trade with the Portuguese. As Hiney writes, Livingstone's life goal was achieved: slavery was made illegal not too long after his death.
Hiney portrays Livingstone as a man whose concerns changed mid-life, who ended his time on earth contemplating Christ and wrestling with faith. Nonetheless, Livingstone seems to me excessively ambitious, and avid for discovery, the dangers of which brought harm to his wife and children and to others who journeyed with him — not an example to be emulated.
But his story, nonetheless, is fascinating. Where else will you get a detailed answer to "Whatever happened to Dr. Livingstone?" after the reporter Henry Livingstone famously found him and failed to convince him to return to England? And however else will you find out there was a connection between Livingstone and the sensualist poet Lord Byron that was established through the former Augustinian Newstead abbey, which had been dissolved and confiscated and handed over to the poet's forebear Sir John Byron by King Henry VIII and turned into a country house?
Kaboo, the Liberian prince, was beaten and tortured at the hands of an opposing tribe and on the verge of being subject to even more morbid torture and death, when he was rescued by a vision of a flash of light and a voice telling him to run.
His strength miraculously restored, Kaboo fled into the jungle and was safely led to Christian missionaries by the guidance of that same light. Kaboo learned to pray and was baptized Samuel — after the prophet who was woken up as a child by God calling him in the Old Testament. He took the surname Morris and set out in search of someone who could tell him more about the Holy Spirit. Even though he had no money, his search somehow brought him to America. First he went to New York and then to Indiana. Sammy, as he came to be known, in spite of his lack of learning and of the sacraments, was inspired by his miraculous rescue from death and by what he had learned of prayer. In his turn he inspired many others with what some Protestants call an outpouring of the Holy Spirit. People were healed in his presence. Many were converted. A failing missionary college in Indiana was funded with money that poured into the school after his coming, and that college was later responsible for the training and funding of the many African missionaries who proselytized his homeland, after Sammy's untimely death.
I wondered as I read why so many of these stories are about the zeal of Bible-believing Protestants who were on fire with faith. I concluded it's because their faith sparked something in Hiney too.
Through hearing Gospel singers praising God, he first learned that faith is real, and from many other encounters what it was like to live in "a world in which prayers were routinely answered and God was the main character of everyone's life."
I also wondered how Hiney's admiration of nondenominational Christians fit with his eventual conversion to the Catholic Church, until I found this. "History shows us how quickly revivals fade," Hiney writes. "The lost West requires not only individual people or places filled with the Holy Spirit, but a Church around which to rally."
"In John's Gospel, Christ prays for his followers to be one 'so the world may believe.' For the believer," Hiney writes, "a united Church is inevitable, since Christ has prayed for it." His conclusion is, "Believing in Christ had to mean believing in the Church."
A few things bother me. Hiney may have been unclear about doctrine when he wrote about going at one point to Communion at an Anglican service and subsequently on another occasion going to Communion during a Catholic Mass, even though he had not yet been received into the full communion of the Church. Another concern I have is about the words he used in defense of weekly church attendance to his teenage son, which begins another chapter.
It is not enough to say we worship on Sundays "to honor God." The Ten Commandments and the precepts of the Church require Sunday church attendance, and beyond that we have the words of Our Lord at the Last Supper when He instituted the Eucharist, "Do this in memory of Me."
Roseanne T. Sullivan is a journalist, poet, and essayist who has published writings on a broad range of topics — on whatever attracts her Catholic imagination — at Catholic Arts Today, California Catholic Daily, Catholic Literary Arts, Dappled Things, National Catholic Register, New Liturgical Movement, Regina Magazine, Sacred Music Journal, and other publications.