New Articles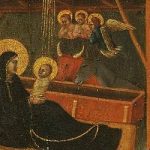 For the First Sunday, Second Sunday, Third Sunday, and Fourth Sunday of Advent, the Solemnity of the Immaculate Conception, the Nativity of the Lord (the Vigil and the Day), and the Feast of the Holy Family First Sunday of Advent – December 3, 2023 Readings: Is 63:16B–17, 19B; 64:2–7 • Ps 80:2–3, 15–16, 18–19 • […]
Recent & Upcoming Homilies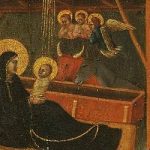 For the First Sunday, Second Sunday, Third Sunday, and Fourth Sunday of Advent, the Solemnity of the … more...

For All Saints' Day, All Souls' Day, November 5, November 12, November 19, and November 26 (So … more...
Book Reviews
Politics After Christendom: Political Theology in a Fractured World. By David VanDrunen. Reviewed by … more...
Science at the Doorstep to God: Science and Reason in Support of God, the Soul, and Life After … more...
Aquinas on Scripture: A Primer. By John F. Boyle. Reviewed by D.M. Walker. (skip to … more...
From the Editor

My mother died in July 2020. I was blessed to be home from my … more...

Adapted from Theology as Prayer: A Primer for the Diocesan Priest, by … more...
Questions Answered
Christ's Action in the Liturgy Question: The priest is said to act "in the person of Christ" du … more...
The Place of Communion in the Mass Question: During the 40s and 50s, come Communion time at … more...
The Reasons for Marian Devotion Question: Would Fr. Mullady please explain the Church's e … more...
Get New Homilies and Articles in Your Inbox