New Articles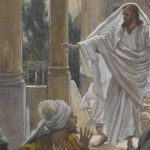 For October 1, October 8, October 15, October 22, and October 29 26th Sunday in Ordinary Time – October 1, 2023 Readings: Ez 18:25–28 • Ps 25:4–5, 6–7, 8–9 • Phil 2:1–11 • Mt 21:28–32   bible.usccb.org/bible/readings/100123.cfm In today's Gospel, the Lord severely scolds some of the chief priests and elders of the people. On the […]
Recent & Upcoming Homilies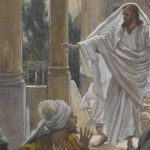 For October 1, October 8, October 15, October 22, and October 29 26th Sunday in Ordinary Time – O … more...

For September 3, September 10, September 17, and September 24 22nd Sunday in Ordinary Time – S … more...
Book Reviews
Aquinas on Scripture: A Primer. By John F. Boyle. Reviewed by D.M. Walker. (skip to … more...
Torture and Eucharist: Theology, Politics and the Body of Christ. By William T. Cavanaugh. Reviewed … more...
Murmuring Against Moses: The Contentious History and Contested Future of Pentateuchal Studies. By … more...
From the Editor

Adapted from Theology as Prayer: A Primer for the Diocesan Priest, by … more...

Monsignor William Brady, a professor of dogmatic theology at Saint … more...
Questions Answered
The Reasons for Marian Devotion Question: Would Fr. Mullady please explain the Church's e … more...
What American Education Lost Question: What is the bottom line in the almost universal … more...
Question: Does an erroneous conscience bind a person to act since it does not correspond to … more...
Get New Homilies and Articles in Your Inbox