New Articles

Christ Ascends the Mountain to Pray by James Tissot The Christian community of faith is born of the grace of God. Grace expresses what God does for us. Just as when we hear of the wisdom of God in the Bible, we think of how God's … continue reading..
Recent & Upcoming Homilies

Twenty-Third Sunday in Ordinary Time—September 4, 2016 Lectionary 129 Readings: Wis 9:13-18b; Ps 90:3-4, … more...

Nineteenth Sunday in Ordinary Time— August 7, 2016 Readings: Wis 18:6-9; Ps 33:1, 12, 18-19, 20-22; Heb … more...
Book Reviews
The Beach Teacher Scriptural Lessons from the Shore, Alexander J. Basile, (St. Pauls, 2015) 103 … more...
Unity in the Church or The Principle of Catholicism. By Johann Adam Möhler. (Washington, D.C.: … more...
David L. Schindler and Nicholas J. Healy Jr. Freedom, Truth, and Human Dignity: The Second Vatican … more...
Bishop's Corner
("To whom shall we go?" John 6: 66-69)[1. "As a result of this, many of his disciples returned to … [Read More...]
Reflecting on the state of divine worship in the Church, I believe that this is a good time for … [Read More...]
Recent HPR Editorials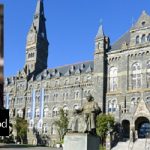 As a member of the Society of Jesus, it was embarrassing. As a member … more...

Holy Saturday has come and gone, but is it not the symbolic day of our … more...
Questions Answered
Question: On the fiftieth anniversary of Vatican II, what are the positive and negative results of … more...
Question: Please distinguish between baptism by water, desire, and blood. Answer: Since the … more...
Question: I am a secular Carmelite preparing to make my vows. Can you explain the difference between … more...
Letters
The following letter was sent in by a reader in response to several articles on HPR, like … more...
Thank you very much for your much appreciated help to is priests in the busy parishes! More power … more...
Dear Homiletic & Pastoral Review, It is with great distress that as an American living in … more...