New Articles

At the start of every semester, I know that I will need to undertake a kind of philosophical apologetics. I need to make my students see that philosophy is important. Indeed, it is really a matter of making them see that it … continue reading..
Recent & Upcoming Homilies

The Octave Day of Christmas—January 1, 2017 Solemnity of the Blessed Virgin Mary, the Mother of … more...

Second Sunday of Advent—December 4, 2016 Readings: http://usccb.org/bible/readings/120416.cfm; IS … more...
Book Reviews
Matthew P Hazell & Dr. Peter A Kwasniewski (Foreword), Index Lectionum: A Comparative Table of … more...
A Theology of Grace in Six Controversies. Edward T. Oakes, S.J. (Grand Rapids, MI: William B. … more...
With God in America: The Spiritual Legacy of an Unlikely Jesuit. Compiled and edited by John M. … more...
Bishop's Corner
On the Pastoral Milieu: Extreme Alternatives to Approaching the Lord's Table From hearsay: The … [Read More...]
("To whom shall we go?" John 6: 66-69)[1. "As a result of this, many of his disciples returned to … [Read More...]
Recent HPR Editorials

In his Republic, Plato argues that we all get the government we … more...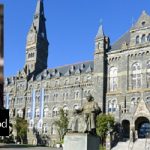 As a member of the Society of Jesus, it was embarrassing. As a member … more...
Questions Answered
                On the question of state required immunizations at a Catholic School Question: … more...
Question: I've read, though not in any real depth, the two schools of thought: One that Jesus became … more...
Question: The Pope has declared this year to be a "Year of Mercy." Can you give me an explanation of … more...
Letters
The following letter was sent in by a reader in response to several articles on HPR, like … more...
Thank you very much for your much appreciated help to is priests in the busy parishes! More power … more...
Dear Homiletic & Pastoral Review, It is with great distress that as an American living in … more...