New Articles

"A picture is worth a thousand words," as the saying goes. This common phrase hints at something deeper: the profound ability of images to communicate ideas. This should not surprise us. Words are signs, pointing to something … continue reading..
Recent & Upcoming Homilies

Tenth Sunday in Ordinary Time—June 5, 2013  Readings: 1 Kgs 17:17-24; Ps 30:5-6, 11, 12, 13; 2 Gal … more...

Sixth Sunday of Easter – May 1, 2016 "C" Readings: Acts 15:1-2, 22-29 ● Rev 21:10-14, 22-23 ●  Jn … more...
Book Reviews
David L. Schindler and Nicholas J. Healy Jr. Freedom, Truth, and Human Dignity: The Second Vatican … more...
What Would Pope Francis Do? By Sean Salai, S.J. (Huntington, IN: Our Sunday Visitor Press, 2016), … more...
The Ancient Path: Old Lessons from the Church Fathers for a New Life Today. John Michael Talbot with … more...
Bishop's Corner
Reflecting on the state of divine worship in the Church, I believe that this is a good time for … [Read More...]
Vatican City, November 17, 2014 Dear Friends, It is my distinct honor and personal pleasure to … [Read More...]
Recent HPR Editorials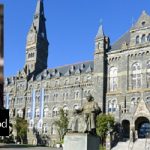 As a member of the Society of Jesus, it was embarrassing. As a member … more...

Holy Saturday has come and gone, but is it not the symbolic day of our … more...
Questions Answered
Question: I am a secular Carmelite preparing to make my vows. Can you explain the difference between … more...
Question: Can a person who has been involved in past homosexual acts become a priest if he has … more...
Question: I am very confused about the removal of temporal punishment due to sin in the Sacrament of … more...
Letters
The following letter was sent in by a reader in response to several articles on HPR, like … more...
Thank you very much for your much appreciated help to is priests in the busy parishes! More power … more...
Dear Homiletic & Pastoral Review, It is with great distress that as an American living in … more...