New Articles

As Catholic seminaries across the country commence a new academic year and re-engage in the crucial work of priestly formation, so too a throng of young Catholic men—some finishing high school, some in college, some into the first … continue reading..
Recent & Upcoming Homilies

Twenty-seventh Sunday in Ordinary Time—October 2, 2016 Readings: HAB 1:2-3; 2:2-4; PS 95:1-2, 6-7, 8-9; 2 … more...

Twenty-Third Sunday in Ordinary Time—September 4, 2016 Lectionary 129 Readings: Wis 9:13-18b; Ps 90:3-4, … more...
Book Reviews
The Beach Teacher Scriptural Lessons from the Shore, Alexander J. Basile, (St. Pauls, 2015) 103 … more...
Unity in the Church or The Principle of Catholicism. By Johann Adam Möhler. (Washington, D.C.: … more...
David L. Schindler and Nicholas J. Healy Jr. Freedom, Truth, and Human Dignity: The Second Vatican … more...
Bishop's Corner
("To whom shall we go?" John 6: 66-69)[1. "As a result of this, many of his disciples returned to … [Read More...]
Reflecting on the state of divine worship in the Church, I believe that this is a good time for … [Read More...]
Recent HPR Editorials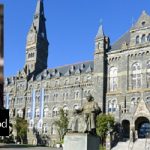 As a member of the Society of Jesus, it was embarrassing. As a member … more...

Holy Saturday has come and gone, but is it not the symbolic day of our … more...
Questions Answered
Question: The Pope has declared this year to be a "Year of Mercy." Can you give me an explanation of … more...
Question: On the fiftieth anniversary of Vatican II, what are the positive and negative results of … more...
Question: Please distinguish between baptism by water, desire, and blood. Answer: Since the … more...
Letters
The following letter was sent in by a reader in response to several articles on HPR, like … more...
Thank you very much for your much appreciated help to is priests in the busy parishes! More power … more...
Dear Homiletic & Pastoral Review, It is with great distress that as an American living in … more...